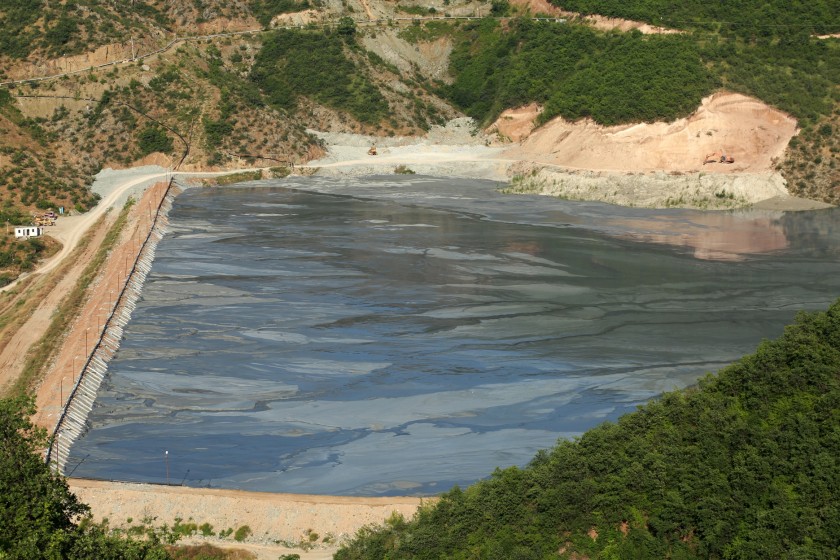 Geghanush Tailing Dump: Getting Larger and Impacting Life in Nearby Villages
One of the largest tailing dumps in Armenia is only 800 meters from the Yerevan-Meghri highway, passing through Kapan, the provincial capital of Syunik.
The total area of ​​the Geghanush tailing dump was 180,000 square meters in 2015. Since then, it has continuously grown. As the tailing dump gets bigger, and more lands are covered with waste, the concerns of residents of the neighboring Geghanush village grow as well. More and more, residents talk about abandoning the village.
61-year-old Artush Kostandyan, a resident of Geghanush village, says they are destined for the same fate as the Shahumyan district of Kapan, which is no longer inhabited.
Geghanush tailing dump as big as 25 football fields
The tailing dump, located on the former riverbed of the Geghanush River, belongs to the Kapan Metallurgical Combine. It's only 1.6 km away from downtown Geghanush and 900m from the neighboring village of Gomaran.
The tailing dump was first used in 1962. The planned volume was 8.7 million cubic meters, but in 1978, when there was already a tailing dump of 4.6 million cubic meters, it was closed. The Kapan Combine began to empty its waste into Artsvanik tailing dump, which is also used by Zangezur Copper and Molybdenum Combine operating in Kajaran.
Chairman of Armenia's Greens Union Hakob Sanasaryan says the government decided to close the tailing dump, taking into account the bad state of the health of the residents, the decline of soil fertility and the general ecological condition. However, it was relaunched by Deno Gold, after being enlarged in 2006-2007. According to media reports, the mining company borrowed $ 4 million from the European Bank for Reconstruction and Development for this.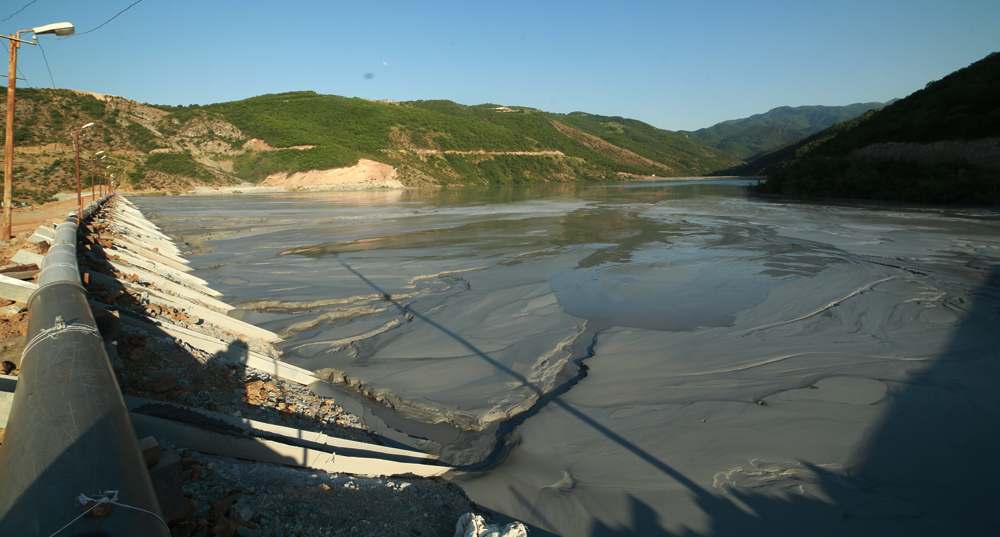 Tailings flowing from the tailing pipe of the northern side of the dam
Geghanush tailing dump has a closed circulatory system. The water doesn't flow into Geghanush River but goes to the combine for production purposes.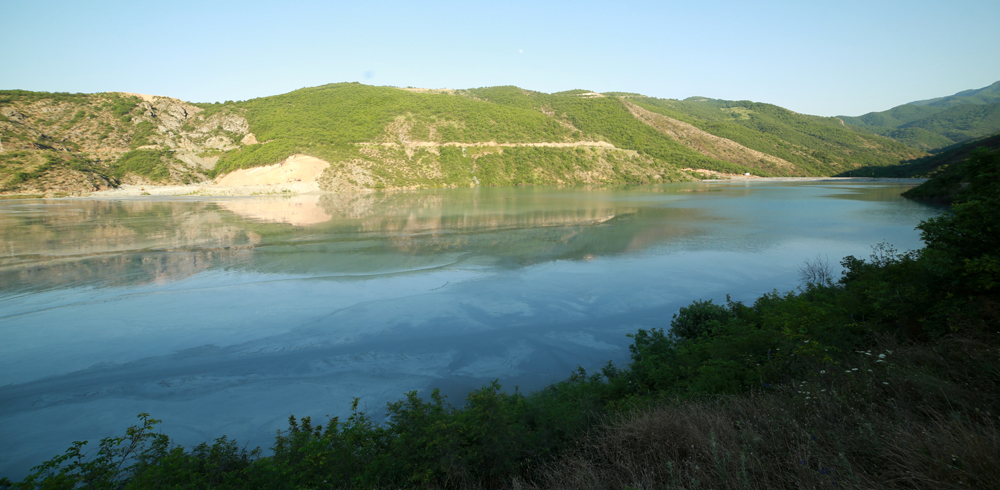 Southern dam and tailings
The enlargement plan envisaged making the tailings dam higher, thanks to which its volume should have reached 11.37 million cubic meters instead of 8.7. In 2015, the tailing dump's surface area was 108,000 square meters and the total area was 180,000 square meters, equal to 25 football fields. Tailing dump and infrastructure, according to the data of 2015, occupied 32 hectares. These numbers are still growing.
Geghanush villagers lament the loss of fruit trees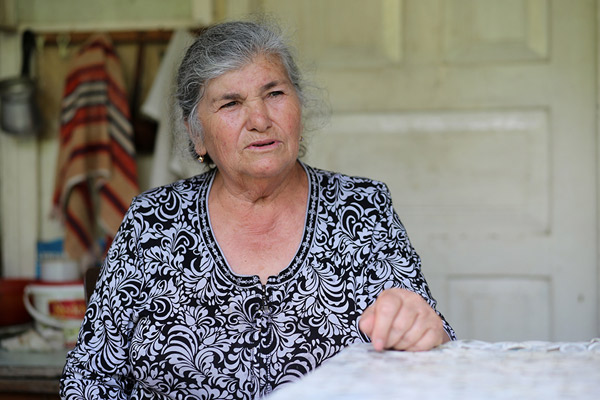 Artush invites us to smell the air in the morning, noting its very sharp odor.
He says the village used to have plenty of sweet cherry trees. There are none today. It's the same with apple, pear and plum trees.
Elena Gasparyan, a 74-year-old resident of Geghanush, adds that they cannot pick any fruit and eat it without washing it.
She says everything gets covered in dirt when it rains, and there are hundreds of sick people around.
Village residents think of moving
Although 324 permanent residents were registered in Geghanush community in 2011, Artush Kostandyan describes the current situation as follows: "None are left in the village; there are only a few lights at night."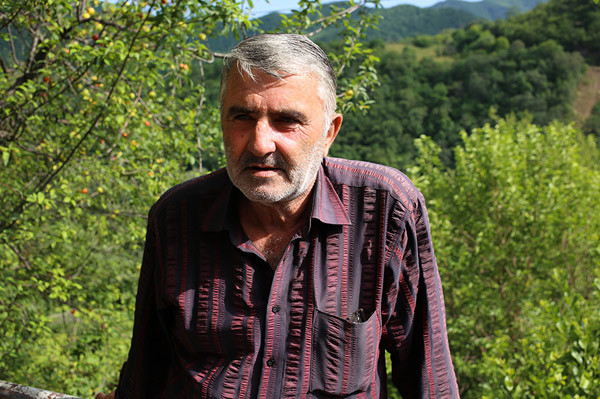 In 2017, Kapan town and 37 nearby villages were consolidated into one community-Kapan. Geghanush is only 4 km away from the town of Kapan.
In Geghanush, rumors of abandoning the village have grown.
"You are younger than me, I am 61 years old, maybe I won't see that, but you will. They will close this village," says Artush Kostandyan. "It might take 10 or 20 years, but this village will migrate from here. They will come here and buy the land very cheaply. For example, they will say, we give you five thousand dollars, get out of here. "
"What will you do if they come?" we ask.
"What can we do? We'll have to agree," the villager replies.
Photos and video by Saro Baghdasaryan