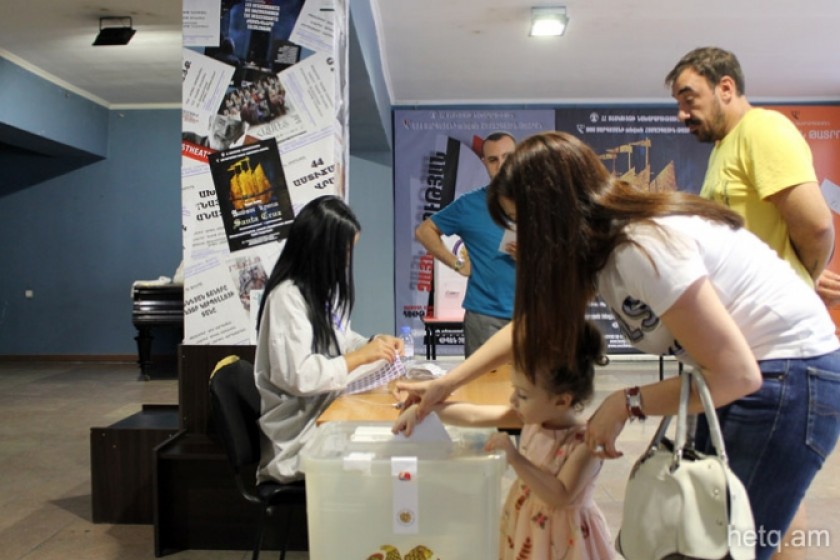 Yerevan Election: 35% Voter Turnout as of 5pm
As of 5pm Yerevan local time, 34.72 of eligible voters cast ballots in today's Yerevan Municipal Council election.
Armenia's Central Electoral Commission reports that 294,534 voters out of an electorate of 848.343 went to the polls.
Polls opened at 8am and will close at 8pm.