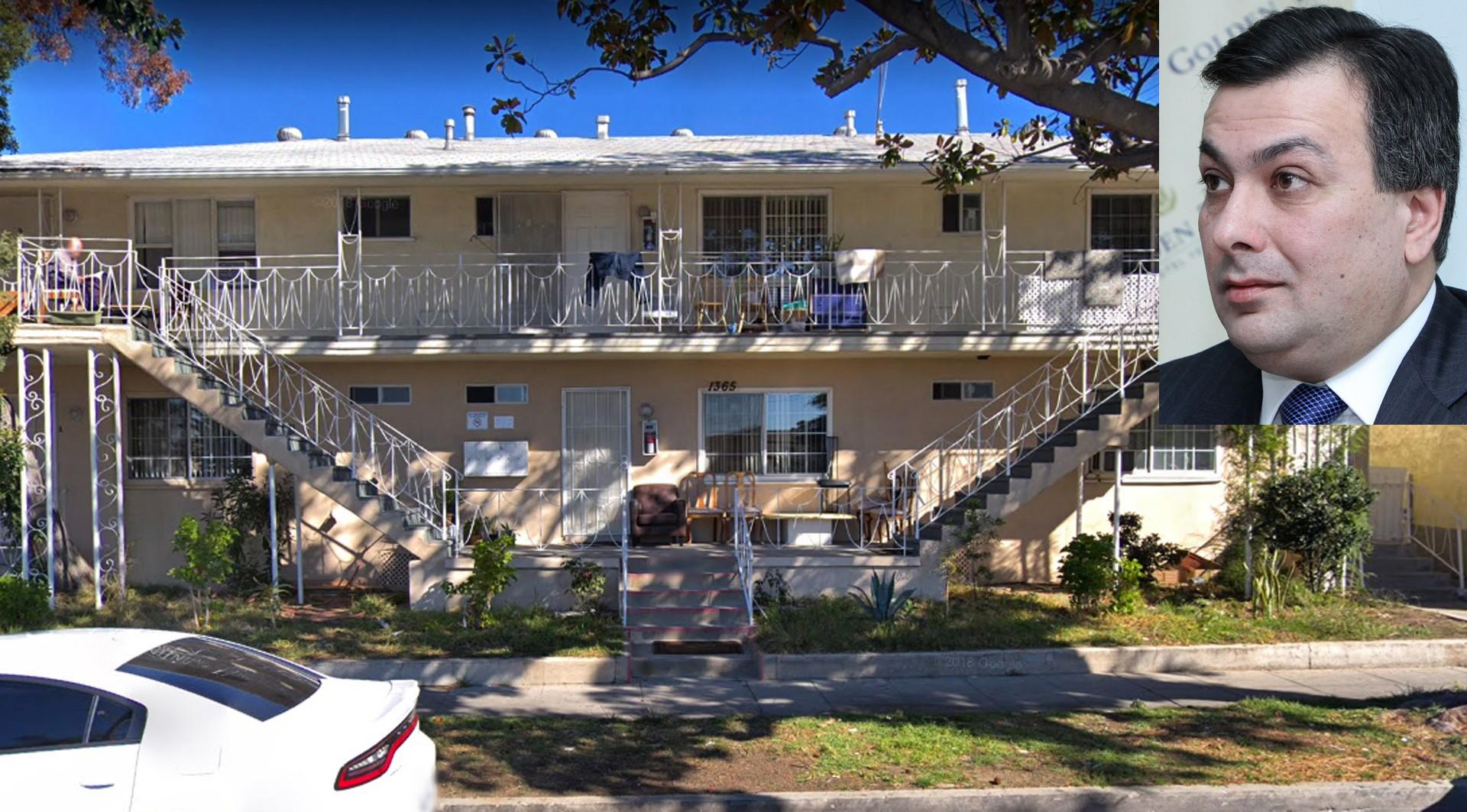 Millions in Property Deals: Former Armenian Minister of Culture Armen Amiryan's Private Homes in the United States
On February 2, 2018, former Armenian Minister of Culture Armen Amiryan sold a private house he purchased for $1.2 million, in Glendale, California, for $2 million. This isn't the only property he owns in the U.S. Amiryan served as the director of Armenia Public Radio from 1997-2015 and culture minister from 2016-2018. He also founded the Armenakob TV station, which he later sold.
A Private House in California's "Little Armenia"
On August 13, 2008, Armen Amiryan, then the director of Armenia Public Radio, paid $820,000 for a private house located at 300 Kempton Road, Glendale, CA. He purchased it outright from two individuals – Edwin Taboada and Magaly Layadenz.
As seen in the below photo, the house is perched on a cliffside.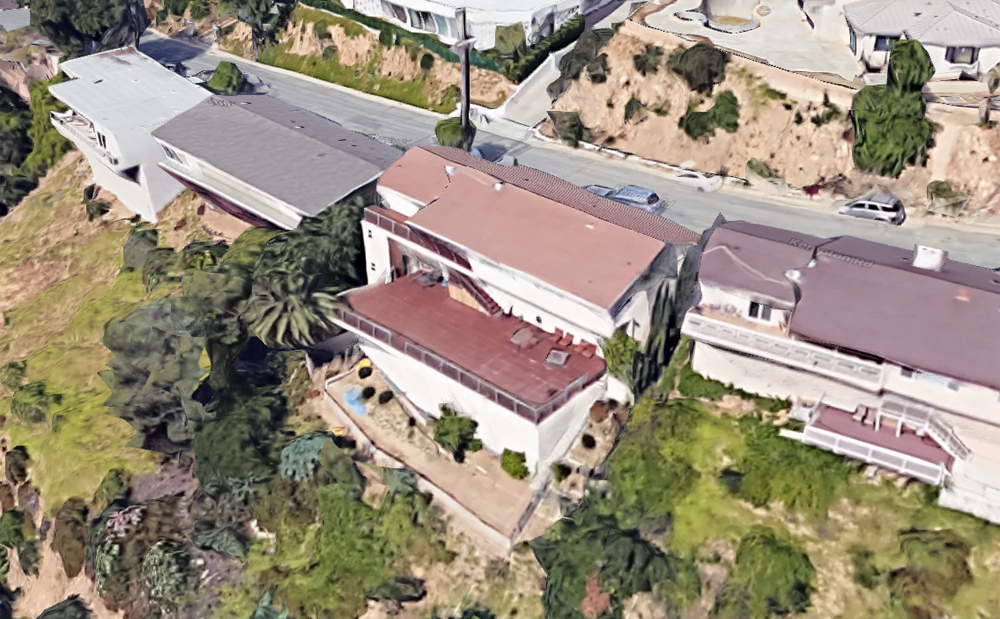 The house measures 193 square meters and sits on a 743 plot of land. In 2017, when Amiryan was running for parliament on the Republican Party of Armenia ticket, he filed a financial disclosure listing the property as a residential house measuring 193 square meters. He failed to list the land on which the house sits.
Built in 1960, the house has three bedrooms and three baths. In 2017, the house and the land were appraised at $909,850. The property tax was $10,109.
On August 27, 2008, just days after purchasing the house, Amiryan founded the Amiryan Living Trust and registered the property in its name. On January 5, 2018, Amiryan, then the culture minister placed the house up for collateral and took a $260,000 construction loan from The Rrediger Family Foundation. Property documents provide no details regarding the loan's interest rate or payment deadlines. Amiryan's most recent financial disclosure, filed in May of this year, fails to note receipt of this loan.
Property documents we've reviewed note that many Armenians reside in the surrounding neighborhood. In fact, Glendale is often referred to as "Little Armenia".
Amiryan's Second Private House and Loans
Armen Amiryan purchased a second house in Glendale (943 Hillcroft Road)on August 21, 2013. At the time, he was still director of Armenia Public Radio. He purchased the property from Karo Banjarjian. The purchase price isn't publicly accessible. We do know that Banjarjian purchased the house two months earlier, on June 14, paying $560,000 to a woman named Anahit Stepanyan. She bought the house in 2005, paying $732,000 to Vardkes Bostanian, who purchased the property two years earlier for $455,000.
Amiryan was thus the fourth Armenian to own the house. As in the case of the first house, Amiryan is the sole owner of this property.
The Hillcroft Road house (134 square meters) was built in 1925. It has three bedrooms and two baths. In his 2017 financial disclosure Amiryan failed to note that the house sits on a 1,597 m2 plot. (see below photo)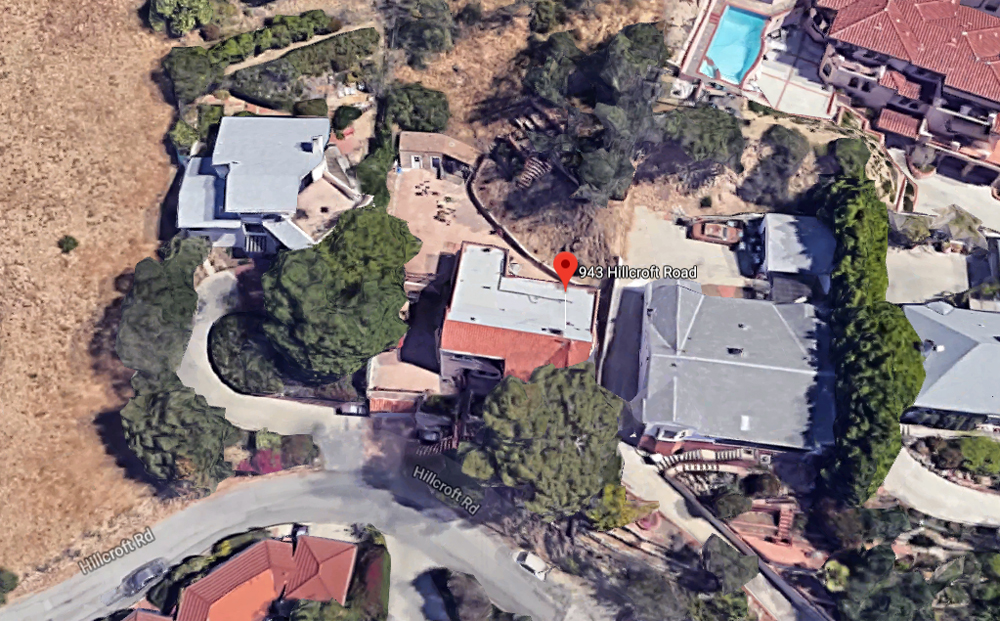 In 2017 the land and house were appraised at $612,620, and the tax at $6,861.
In June 2013, when buying the house, Karo Banjarjian, the previous owner, got a $365,000 one-year loan from Frida Najarian. When Amiryan purchased the property, he assumed the obligation to pay it. On August 30, 2014, Amiryan took out a $380,000 30-year loan from ECOM Mortgage Inc. In February 2017, the loan rights were transferred to CitiMortgage Inc.
On September 8, 2014, after taking out the loan, Amiryan transferred the house, and the Kempton Road property, to the management of Amiryan Living Trust. In June 2017, Amiryan, now culture minister, and his Amiryan Living Trust, took out a $207,000 six-month loan from LDI Ventures LLC. It can't be ruled out that the money was to partially pay off the 30-year loan.

Bakery, Apartment Complex and Taco Joint
On October 18, 2013, Amiryan purchased a property at the intersection of Glendale's South Verdugo Road and East Harvard Street. The plot measures 631 square meters and the buildings, 381square meters. Amiryan, then serving as director of Armenia Public Radio, paid $1.162 million for the property to Albert Lanchian.
This property was owned by a long line of Armenians. Armik Assatourian paid $535,000 for it in 2002. She sold it to Odet Shahnazarians in 2005 for $1 million, who in turn sold it to Lanchian in 2006 for $1.1 million.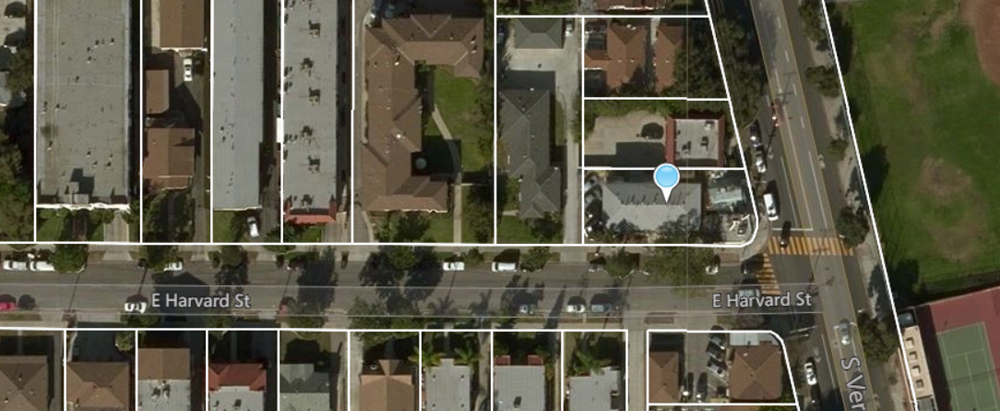 In October 2013, when buying the property, Armen Amiryan took out a $560,000 loan from Rediger Investment Mortgage Fund. In February 2014, Amiryan took out a $575,000 loan from Velocity Commercial Capital LLC. and paid off the first loan two months later. In September 2014, Amiryan transferred the property to the Amiryan Living Trust. In March 2015, Velocity Commercial Capital transferred the loan rights to U.S. Bank National Association.
Now, let's see what property the former head of Armenia PublicRadio purchased. There are three buildings, measuring 381 square meters in total, on the 631 m2 plot of land. Amiryan was the sole owner of the property. (He's since sold it.)
One of the buildings (145 South Verdugo Road) measuring 39 square meters and built in 1948, serves as a small grocery store called Torik (below photo). It sells oven-baked bread and other comestibles like lahmajun and borek.
Next to Torik is Taco Azteca Original, another store once owned by Amiryan. Built in 1970, measures 28 square meters and is located at 143 South Verdugo Road.
Behind the two stores is a two-story apartment complex built in 1953. Located at 1365 East Harvard Street, the property measures 314 square meters with six rental units.
In 2017 the land and properties were appraised at $1.2 million, with taxes of $13,700.
On February 23, 2018, Amiryan sold it all (the two stores and the apartment complex) to Levon, Liliana and Armen Movses Filian for $2.040 million. A month later, Amiryan had paid off the $575,000 loan.

In April of this year, Armenia's Zhoghovourd newspaper wrote that Amiryan had sold his U.S. properties and is using the money to build a hotel complex behind the Public Radio of Armenia building on Alek Manukyan St. in Yerevan.
Amiryan told the newspaper that he hadn't sold all of his properties and that he was just building a small hotel.
Going back a bit, let's note that in an October 2016 interview, one month after being appointed culture minister, Amiryan talked to reporters about his investments in the U.S. and about receiving a Green Card.
"I haven't applied for and received a Green Card but was awarded one by the U.S. government as an individual who has provided invaluable services in various sectors to the government, and not only for the U.S. but internationally in general. I'm referring to the radio market and the radio sector. Starting in 1995, I've invested in that country, but I see them as business interests. My son and daughter are in the U.S. right now studying and working. But this doesn't mean they are permanently residing there. I believe that that the quality education they receive there can be employed for the benefit of our country," said the minister.
Regarding his investments in Armenia, Amiryan said, "I also greatly invested in Armenia. I've founded several radio stations (Ar Radio Mijmayrtsamakayin LLC, 1996), a TV station (Armenakob-TV LLC, 1999), and a cultural center (Armenakob LLC, 1996). I've slowed down a bit right now because my government functions have increased, and I don't have the time. I also might not have the right to get involved in business anymore."
This reporter wasn't able to speak with Armen Amiryan. The telephone number I had for him was either out of service or out of calling range. We've been informed that Amiryan's not in Armenia.
Nevertheless, Hetq is ready to present Amiryan's version of the above. We're particularly interested in knowing why the loans he took out and the proceeds from property sales weren't listed in his financial disclosures.