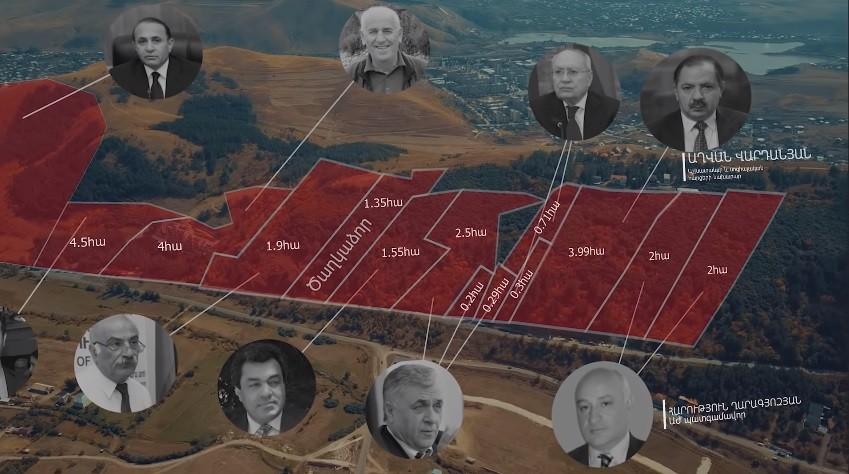 Former Armenian Officials and Their Associates Privatize Fifty Hectares of Forested Lands
Due to a government decision in 2007, Armenia's Hrazdan community was provided with 14 hectares of forest area in Hrazdan Forestry, which had been a specially protected area before. In the same year, the area was put up at auction with different lots and acquired within a month by various officials and their affiliates. In 2009, the National Assembly made changes to the law twice, and these 14 hectares of land and some other 36 hectares of adjacent land were transferred to the Tzaghkadzor community (law changes N 1, 2).
In Tzaghkadzor, the cadastral value of lands is always higher. The above-mentioned area is now at the beginning of Mher Mkrtchyan Street in Tzaghkadzor, on the left slope of the mountain, next to the Ararat Resort. Previously, it was Jrarat district of Hrazdan.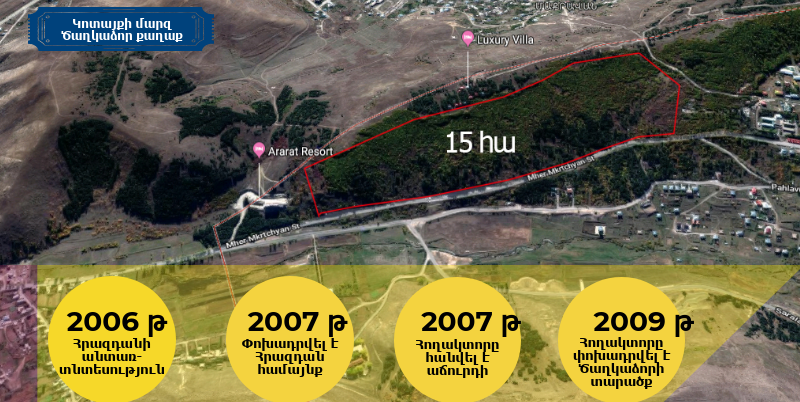 Hetq presents the circumstances and people involved in purchasing forest lands, and the possible destiny that awaits those lands.
Kovalenko Shahgaldyan (1.25 hectares)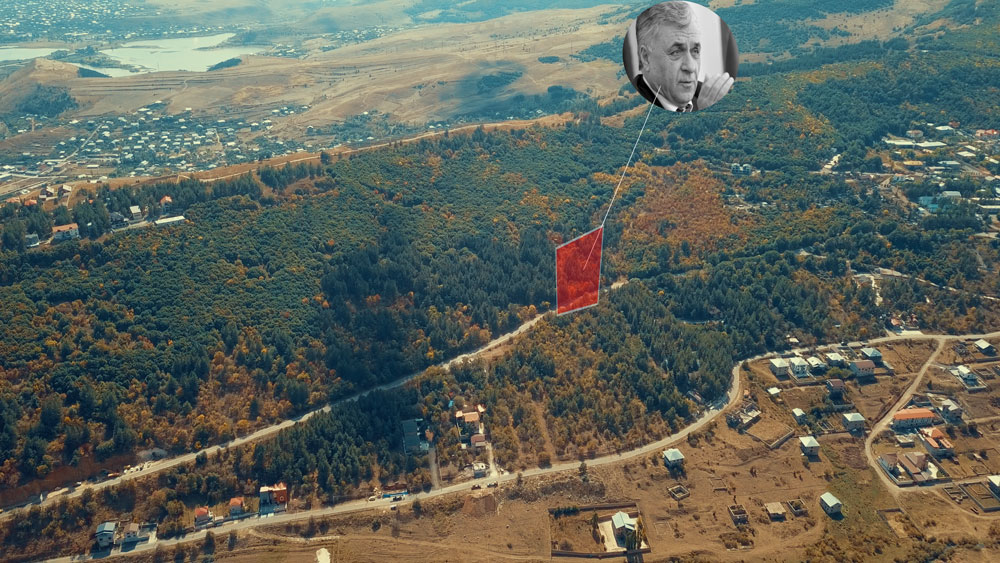 1.25 hectares of land at 30 Mher Mkrtchyan 30 Street in Tzaghkadzor, was first acquired in 2007 by Armen Sosyan, a resident of the village of Hayanist. The current owner of the plot is Karine Sukiasyan, the mother of the Aray company owner who committed suicide in 2011. Hetq talked to Armen Sosyan who recalled some remarkable details. He says that he went to Hrazdan and gave his passport to people who had contacts with Kotayk's former governor Kovalenko Shahgaldyan. Then he signed some documents without reading them. After signing the documents, he was invited to the house of Kovalenko Shahgaldyan. In the end, he was paid $300 as a reward. He learnt of being an owner of forest land only years later.
Martoun Matevosyan-Roubik Hakobyan (1.25 hectares)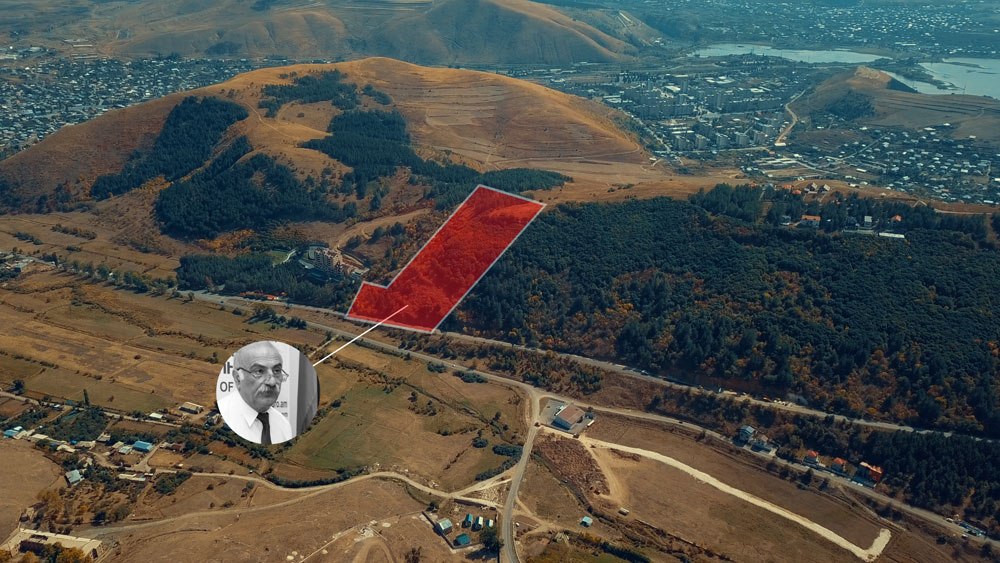 Martoun Matevosyan was appointed director of HayAntar SNCO in 2005. He personally participated in the auction announced by the Hrazdan community in 2007, as we learnt from the documents obtained from Hrazdan archive (1, 2), signed by former mayor of Hrazdan Aram Danielyan. Later, a 1.9-hectare land plot acquired by Martoun Matevosyan became the property of Aida Samsonyan, the wife of former MP Roubik Hakobyan. So far, the plot is owned by Hakobyan's wife. Martoun Matevosyan mentioned to Hetq that he bought the plot for his friend, Roubik Hakobyan, who was out of Armenia at that moment. Matevosyan says he doesn't recall if he donated or sold the plot later on to Roubik Hakobyan's wife. From 2000 to 2008, Roubik Hakobyan was the Consul General of Armenia in St. Petersburg.
Aram Danielyan (1.55 hectares)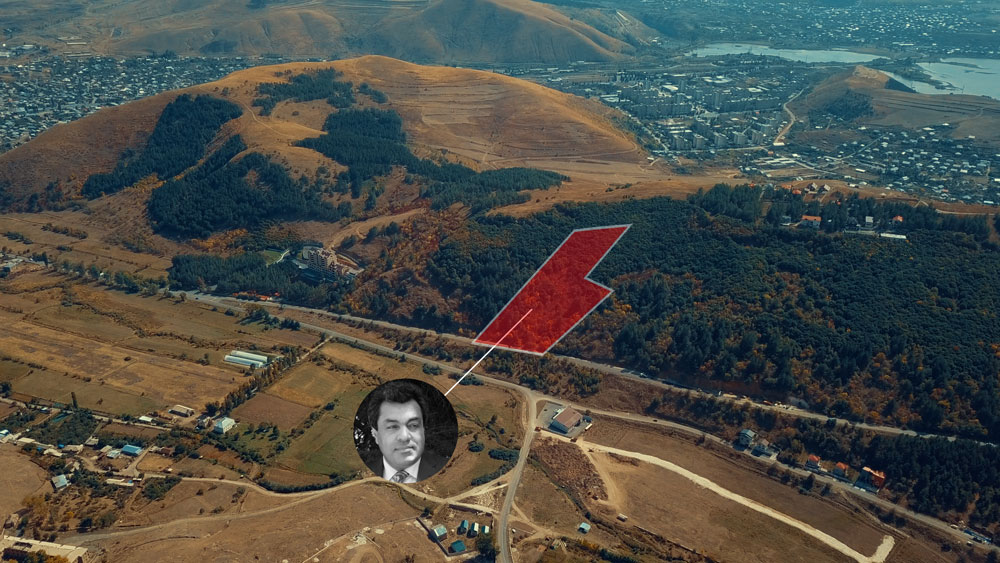 Aram Danielyan was the mayor of Hrazdan in 2002-2018. Aram Danielyan's wife, Zarik Gevorgyan, participated in the auction in May 2007. Danielyan signed a decision confirming his wife's land purchase. In 2008, Danielyan signed another decision, allowing his wife to build a service facility on that land.
Aram Danielyan confirmed to Hetq that his wife had purchased a piece of land in the forest area. He didn't see any problems with his wife's participation in the auction, even in terms of conflict of interest. According to the State Committee of Real Estate Cadastre, the land belonging to Danielyan's wife is now owned by Zhora Gevorgyan.
Kovalenko Shahgaldyan (3.74 hectares)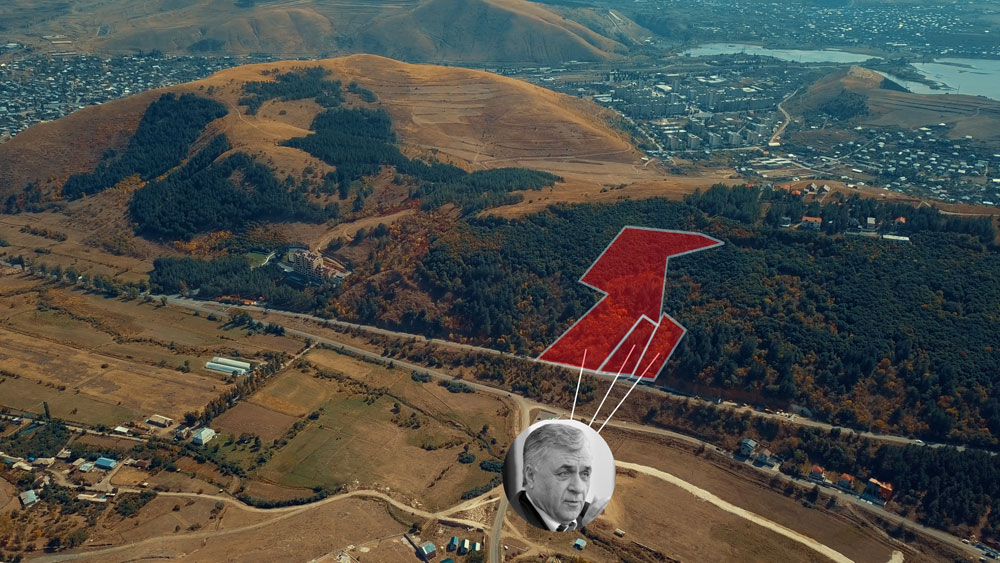 Kovalenko Shahgaldyan was the governor of Kotayk Province in 2001-2014. Roman Galustyan, Director of Charentsavan's Culture SNCO and member of the Charentsavan community council, took part in the auctions instead of Shahgaldyan. Galustyan acquired some 3.74 hectares of land at the auctions. Later, when the plots were transferred to Tsaghkadzor, he sold all the land plots to different citizens.
Kovalenko Shahgaldyan confirmed to Hetq that he had known Roman Galustyan, but he denied his connection to the purchase of forest plots.
Aghvan Hovsepyan (1.01 hectares)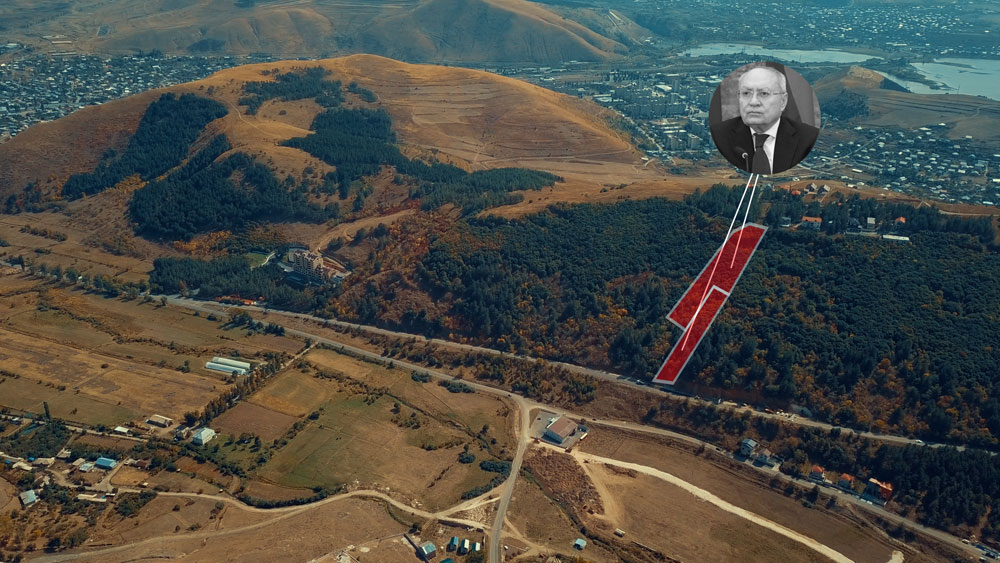 The son of the ex-chairman of the Investigative Committee Aghvan Hovsepyan, Armen Hovsepyan and his business partner Arshavir Sargsyan, are also involved in the privatization of forest plots. Aghvan Hovsepyan was the Prosecutor General of Armenia during the auctions. Arshavir Sargsyan, a business partner of Hovsepyan's sons, acquired 0.3 hectares of forest land in 2007, which later became the property of another person, Gegham Khachatryan. Armen Hovsepyan now owns 0.71 hectares of land in the same area, which he bought from the above-mentioned Roman Galustyan.
Aghvan Vardanyan (3.99 hectares)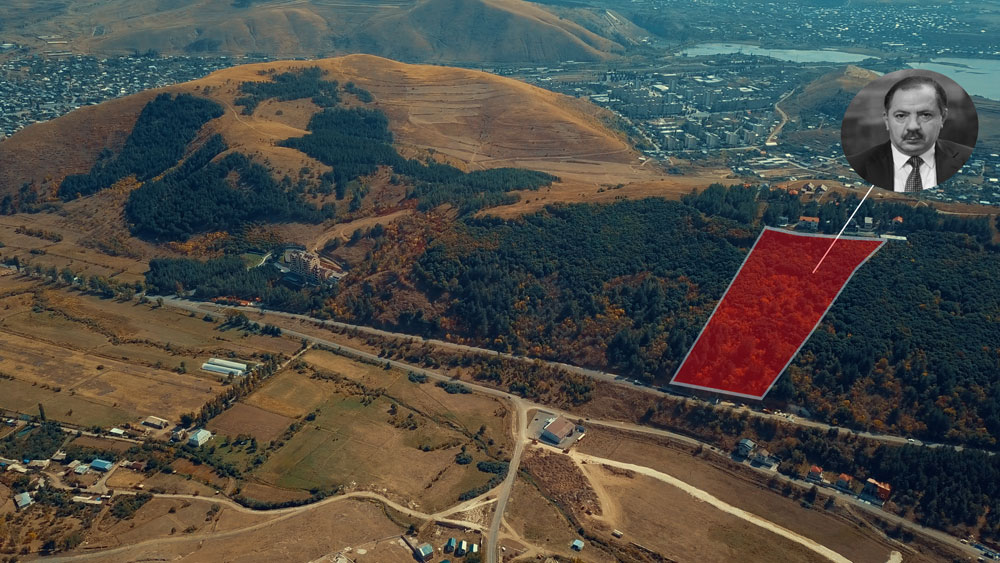 Ishkhan Vardanyan, brother of Aghvan Vardanyan, who was Minister of Labor and Social Affairs in 2003-2008, also took part in the auctions announced by the Hrazdan Municipality in 2007 and became the owner of around four hectares of land. Aghvan Vardanyan talked to Hetq and denied his connection to the purchase of the land plot. Vardanyan said his brother later donated the land to somebody he couldn't recall. The data from the State Committee of Real Estate Cadastre, the Tzaghkadzor Municipality and Hrazdan archive show that this land is now owned by Tzaghkadzor community. In response to our query, the Tsaghkadzor Municipality replied that they could not say whether 3.99 hectare plot was donated or sold by Ishkhan Vardanyan to the community.
Harutyun Gharagyozyan (4 hectares)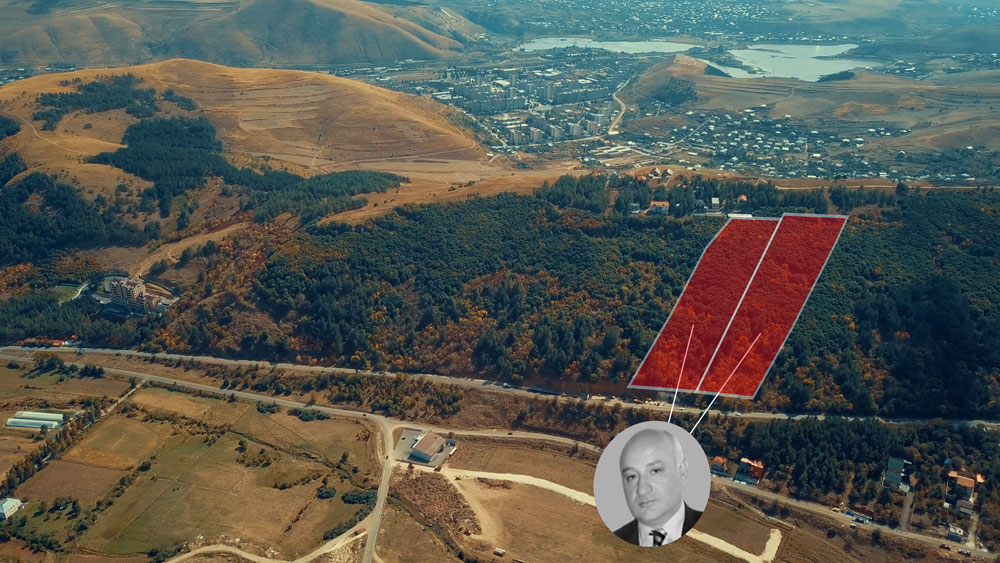 Former MP Harutyun Gharagyozyan's wife Shamrik Gabrielyan also participated in an auction, acquiring four hectares of land. She sold half of the land later on.
Arsen Arzumanyan (3 hectares)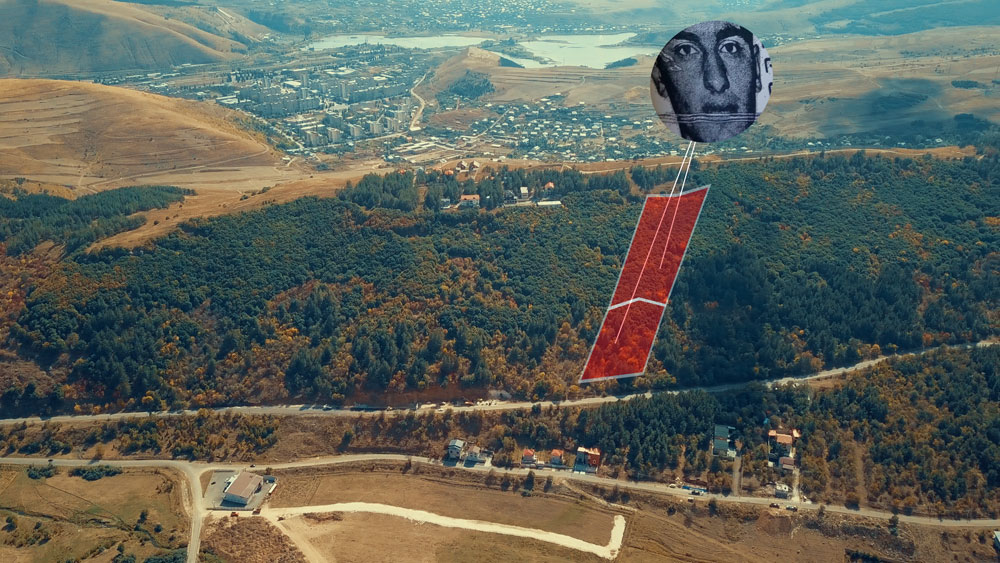 Arsen Arzumanyan is the son of former Hrazdan mayor Aram Danielyan's advisor Levon Arzumanyan. He bought two plots at an auction and still owns them, according to the data of the State Committee of Real Estate Cadastre. One of the decisions of Tzaghkadzor Municipality shows that Arzumanyan had not paid property tax for years, for which he was subjected to administrative liability.
Samvel Mayrapetyan (4 hectares)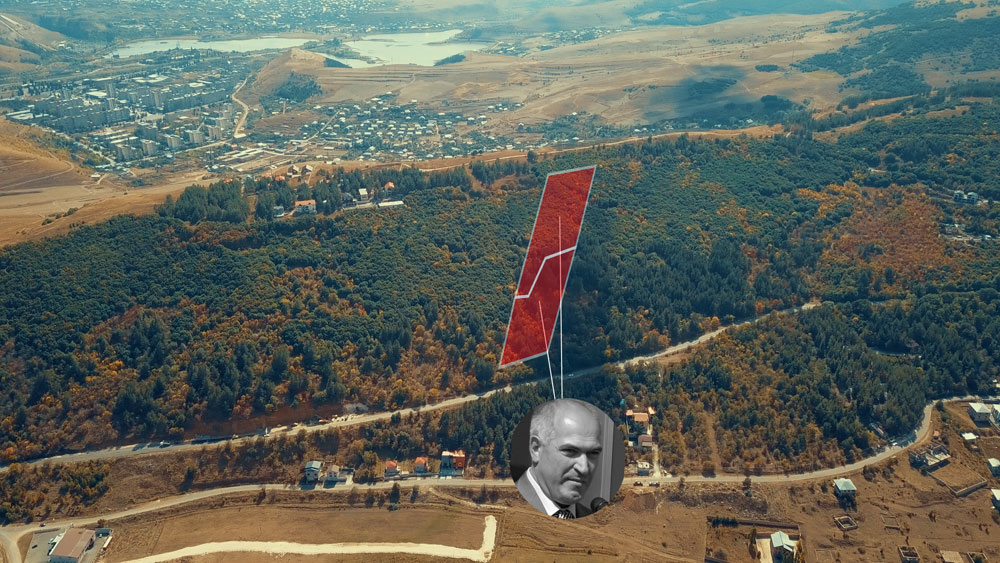 Businessman Samvel Mayrapetyan also participated in the auctions announced by the Hrazdan community in 2007 and acquired two separate land plots - of 1.66 and 2.32 hectares. According to the information provided by the State Committee of Real Estate Cadastre, Mayrapetyan is still the owner of these land plots.
Hovik Abrahamyan (4.85 hectares)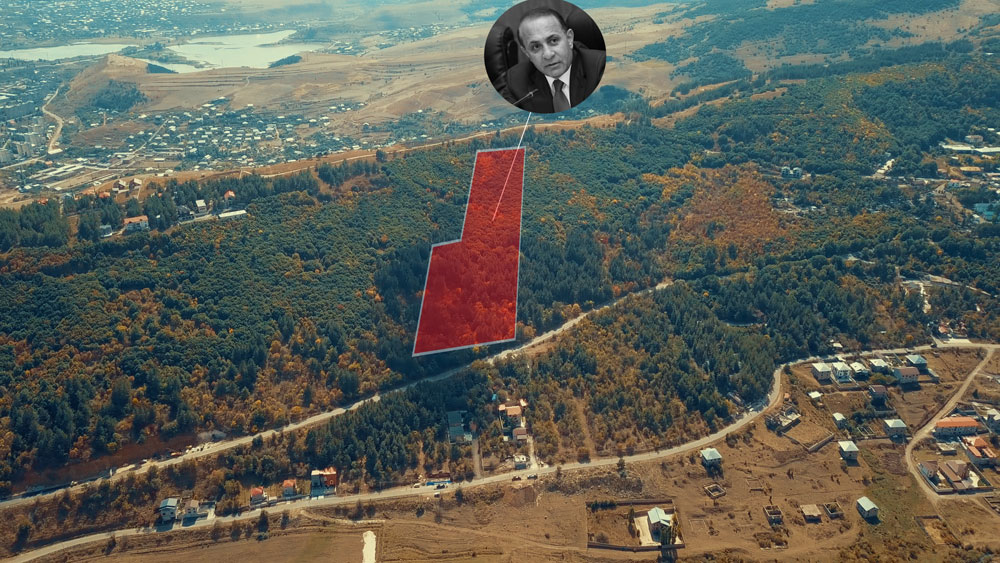 Former Prime Minister Hovik Abrahamyan has no land in his name. However, 4.85 hectares are registered under the name of Grigor Gevorgyan, Abrahamyan's driver. In 2007, the land was acquired by a resident of Charentsavan, becoming Gevorgyan's property later on. We tried to talk to Grigor Gevorgyan to see whether he had bought the land for himself or Hovik Abrahamyan, but Gevorgyan was out of Armenia.
Arthur Abraham (5 hectares)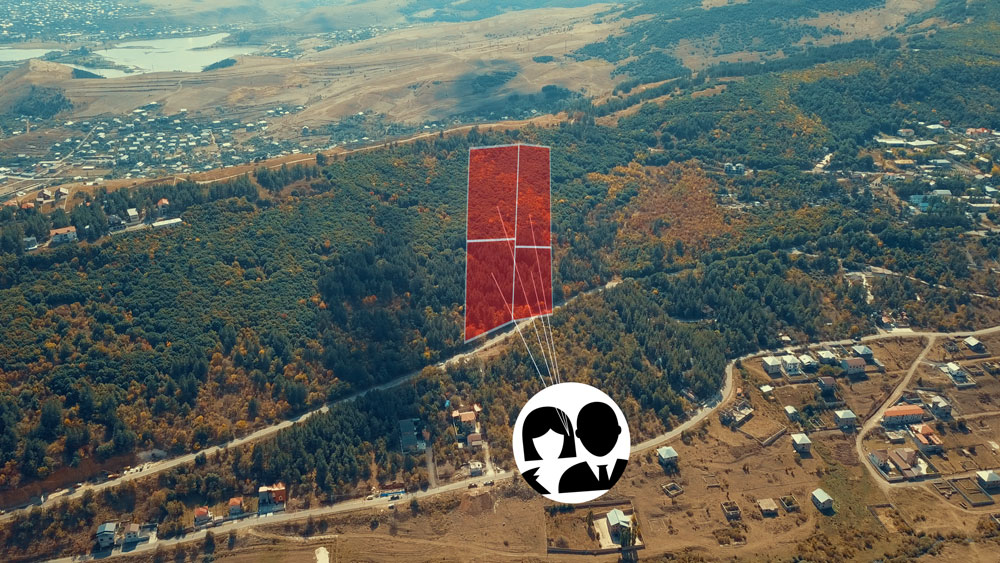 Four plots of land, which comprise five hectares altogether, are now registered under the name of Williams Incorporation LLC. This company was founded in 2008, and one of the founders was Nikita Abrahamyan. The latter is registered in the same house in Yerevan as world-famous boxer Arthur Abraham, whose passport name is Avetik Abrahamyan. We inquired from Arthur Abraham's spokesperson about the boxer's links with Nikita Abrahamyan. The spokesperson said that Arthur Abraham had denied any connection.
Hovik Abrahamyan (15 hectares)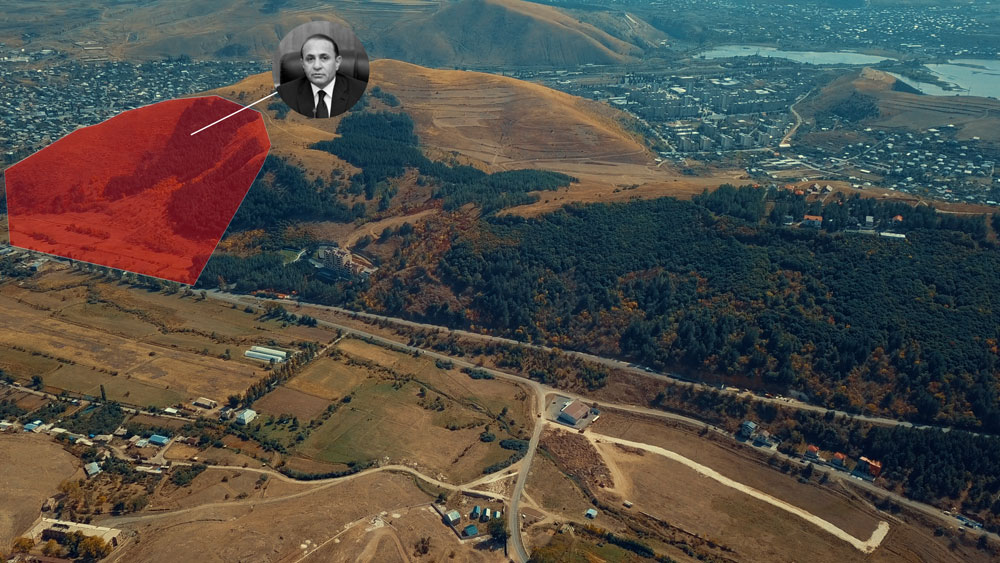 In 2008, RA Deputy Prime Minister, Minister of Territorial Administration Hovik Abrahamyan's bodyguard Bagratuni Barseghyan purchased around 15 hectares of land in Hrazdan community and sold it after the land was transferred to the Tzaghkadzor community in 2009.
Hrachya Aghajanyan (4.5 hectares)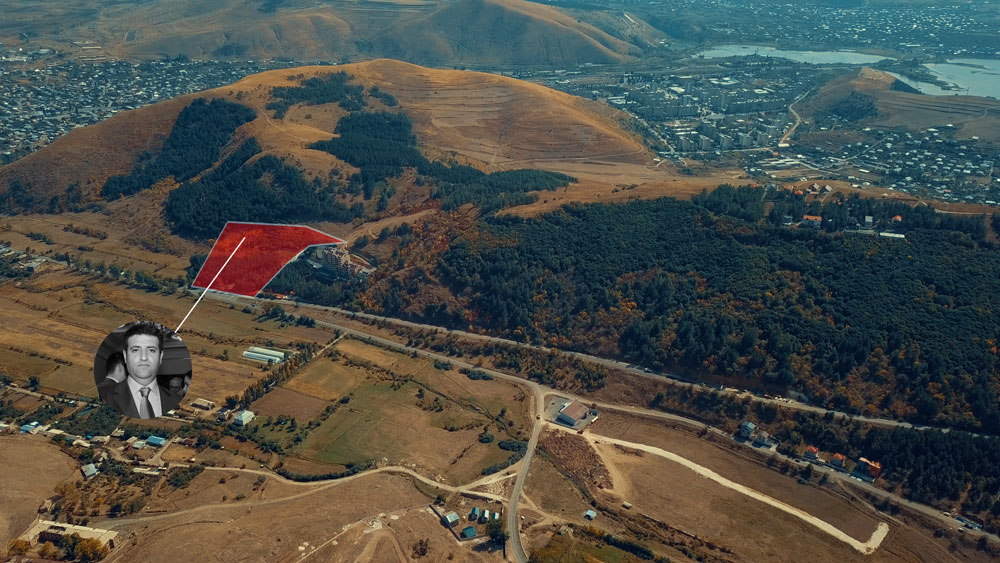 Advisor to Hovik Abrahamyan, Hrachya Aghajanyan, who was Armenian Ambassador to the Kingdom of Denmark from 2011 to 2017, owns 4.5 hectares of forest land. Hrachya Aghajanyan's mother, Svetlana Hakobyan bought it in 2007, and this land was also transferred to the Tsaghkadzor community after that.
Barsegh Beglaryan (4 hectares)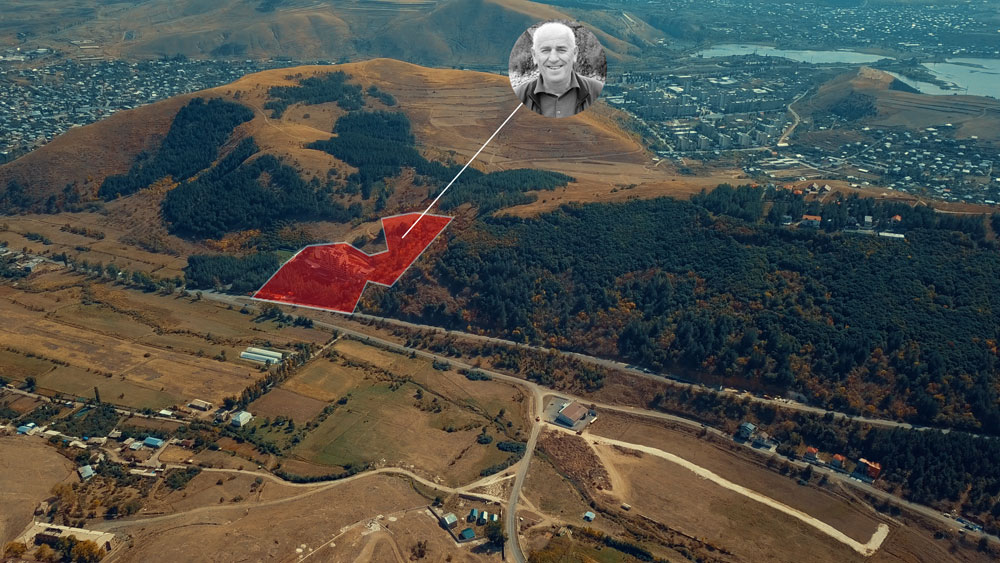 Barsegh Beglaryan, a businessman with close ties to the former authorities of Armenia, is the only one who had acquired the forest area earlier, in 2006, and has constructed buildings. According to Google Earth, there were no trees in the place of Ararat Resort hotel in 2007.
Video by Saro Baghdasaryan, David Banuchyan
If you found a typo you can notify us by selecting the text area and pressing CTRL+Enter