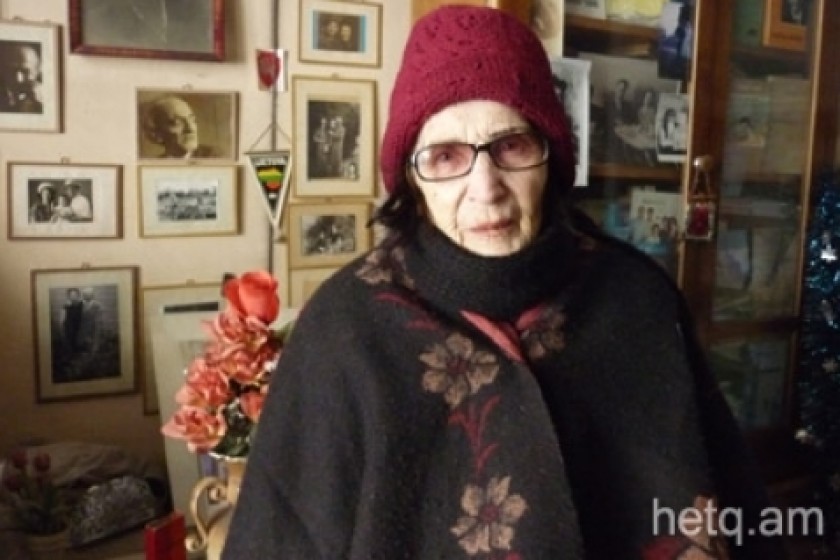 Antonina Mahari, Widow of Writer Gurgen Mahari, Dies at 94
Antonina Mahari, widow of writer Gurgen Mahari, died today in Yerevan at the age of 94.
Antonina Mahari, a Lithuanian by birth, authored the books, "My Odyssey", "Recollections" and "Recollections and Short Stories". She was a member of the Armenian Writers Union.
Hetq first visited Mrs. Mahari in her Yerevan home in 2010. She was living on a monthly pension of AMD 30,000 ($74).
Antonina Mahari (née Povilaytinen), then a student at the Law Faculty, and Gurgen Mahari (Ajemian), first met in a Siberian prison camp.
She was arrested for belonging to an underground students' group called Freedom for Lithuania. Gurgen Mahari had been arrested and charged for belonging to a "terrorist" organization that was plotting to kill Lavrentii Beria, Stalin's notorious police chief.
She spent ten years in Siberia and Gurgen Mahari survived for seventeen. They were released together. They married in Siberia and then moved to Armenia.
Read more:
Antonina Mahari: "If I am not worthy of respect for who I am, then turn your gaze away"
Antonina Mahari: "Like iron, I have been forged in the cauldron of many storms"
If you found a typo you can notify us by selecting the text area and pressing CTRL+Enter