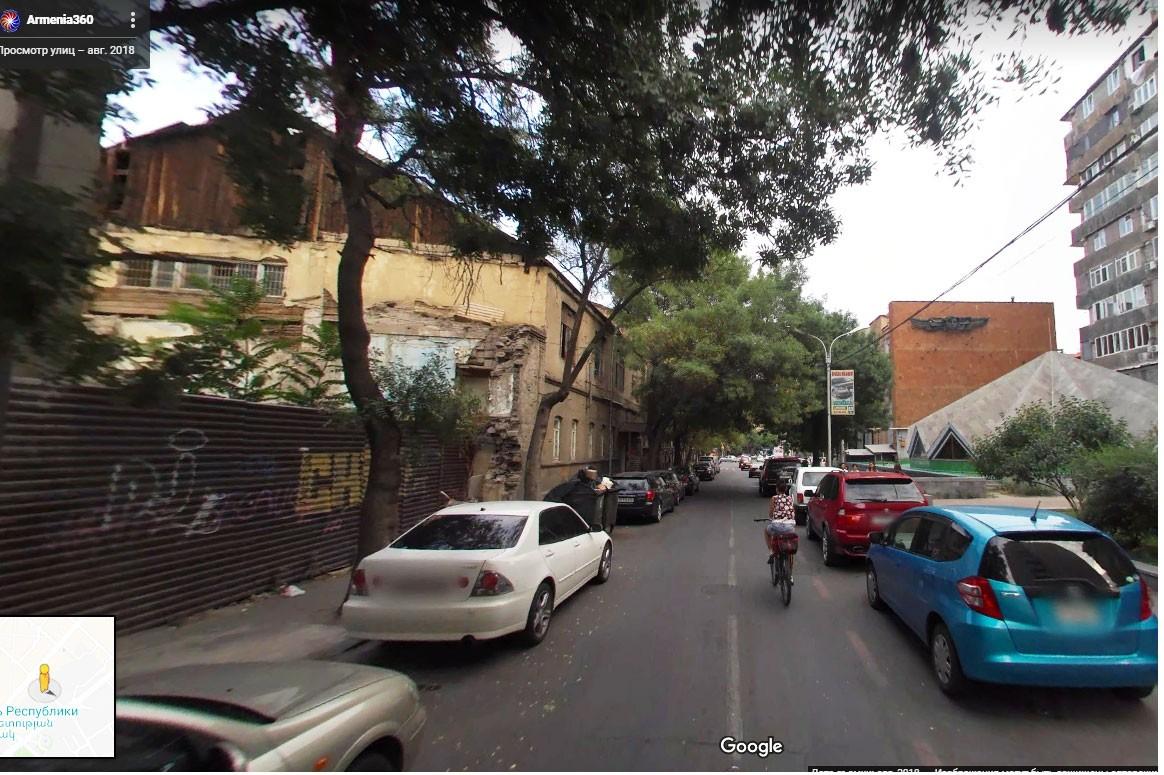 Armenia 360: American-Armenian Sets Out to Make the Google Maps of Yerevan and Other Cities Interactive
Two years ago, American-Armenian engineer-designer Joe Johannes Hakobian visited Yerevan.
The absence of an interactive 360-degree walkabout in the streets of the Armenian capital on Google's map induced him to initiate Yerevan street photography.
This led to creating the Armenia360 project and forming a small team, which is currently mapping Armenia with 360-degree technology.
The project has made it possible to take an interactive walk on the central streets of Yerevan through Google Street View.
In this part of the world, only some of Turkey's cities are interactive to be viewed using 360-degree technology, These Turkish cities have been photographed by Google. Several streets in Baku, Tbilisi, and Teheran are being photographed but it is not possible to make virtual moves on the streets.
Anna Simonyan, the CEO of Armenia360, says that due to the tense situation in the region, Azerbaijan's law forbids taking photos of Baku streets. There is no such hindrance in Armenia, but, taking into account the same political situation, Google has refrained from taking photos of Yerevan streets.
When Armenia360 made the first 10,000 photos, it gained Google's confidence. In May this year, Joe and Anna were invited to the company's central office for training.
"We do everything with a small team. My family helps us, we've hired a driver. John has allocated his salary to the project for two years. He wanted to do something useful for Armenia, to honor his late mother, Alice Arakelyan-Hakobyan. And since we have done a great job in Yerevan, we now dedicate it to the 2800th anniversary of the capital," says Anna Simonyan.
More than 100,000 photos have been made, of which 2,000 - in the first year, by Joe himself. He biked around Yerevan with a 360-degree camera helmet. He says that Yerevan residents did not understand his intentions back then and sometimes laughed at his strange helmet.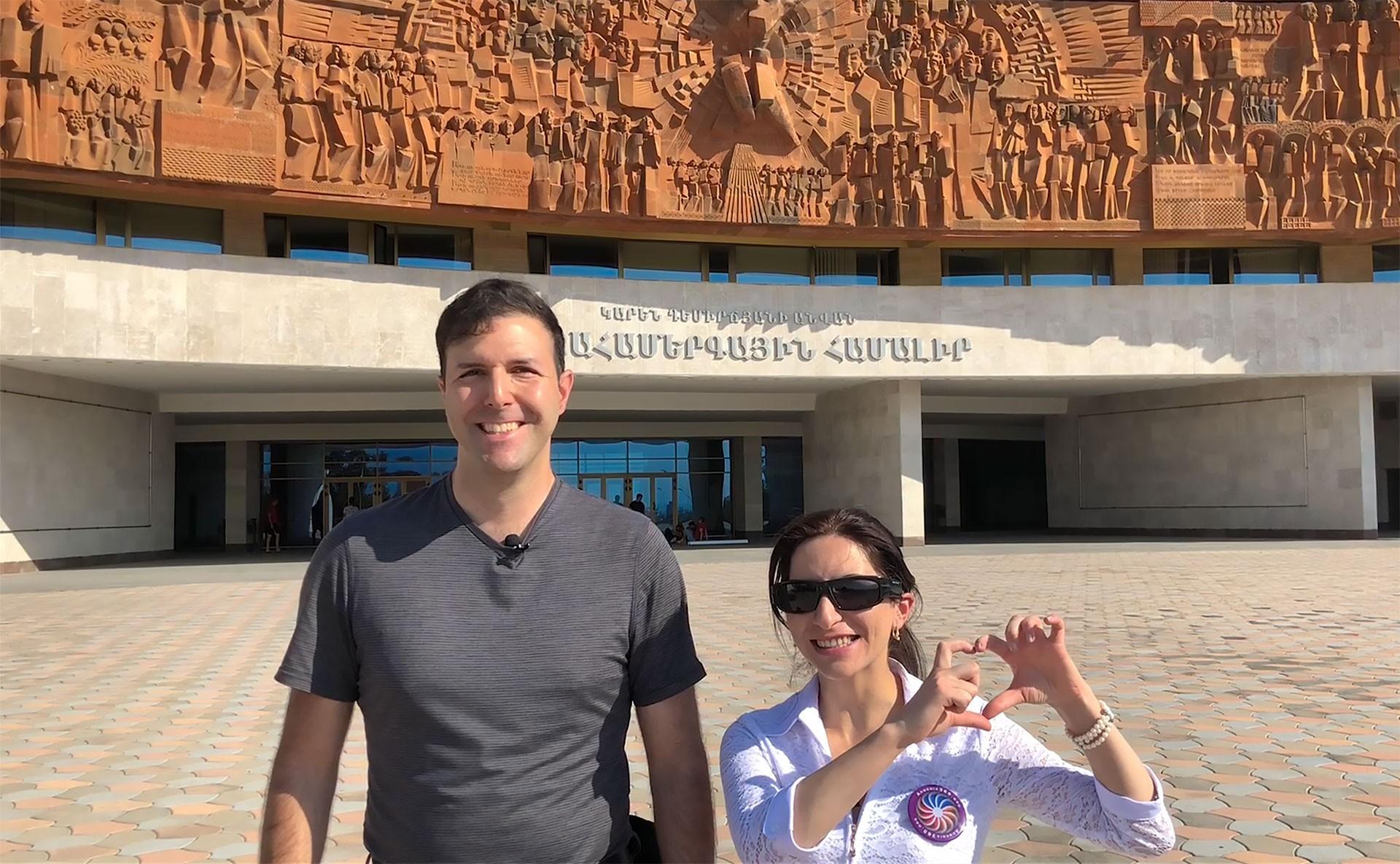 Joe Hakobyan and Anna Simonyan
At the first stage, they worked with low quality cameras. Now, Google has leased them a better and more professional camera.
The team now faces financial problems. They need to buy their own camera to finish the project
Armenia360 team aims to cover the 10 largest cities in Armenia - Yerevan, Gyumri, Vanadzor, Vagharshapat, Abovyan, Kapan, Hrazdan, Armavir, Artashat and Ijevan.
In order to do this, they need $ 33-35,000, so they've organized a fundraising in Indiegogo.
If the fundraiser succeeds, the team is going to add Jermuk, Tzaghkadzor, Garni, Tatev, Martuni and some communities in Artsakh to the list. For this purpose, they'll cooperate with the Artsakh Tourism Committee.
The Armenia360 team is sure that this is a very important factor for attracting tourists. The available work on Google Maps has a total of 9.5 million views.
If you found a typo you can notify us by selecting the text area and pressing CTRL+Enter