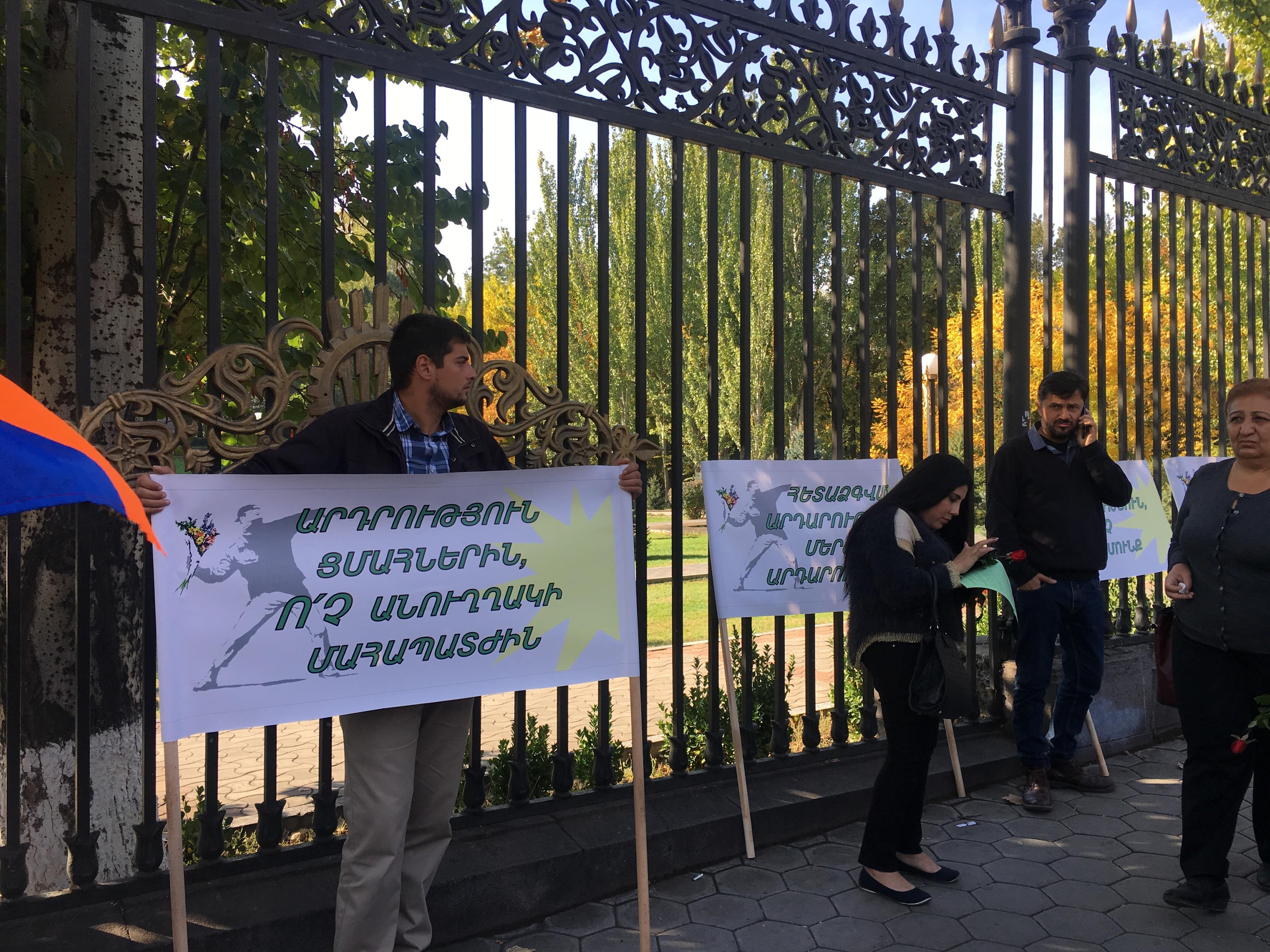 Yerevan: Relatives of Convicts Serving Life Protest
Javahir Mkrtchyan's son Artour, sentenced to life behind bars, has spent the last 23 years in an Armenian prison.
Today, Mrs. Mkrtchyan stood vigil outside the National Assembly in Yerevan, demanding that a proposed general amnesty also cover "lifers" like her son.
She was joined by friends and relatives of others also given life sentences.
Mrs. Mkrtchyan told Hetq that a general amnesty is the only hope of ever seeing her son since requests for his early conditional release have been denied.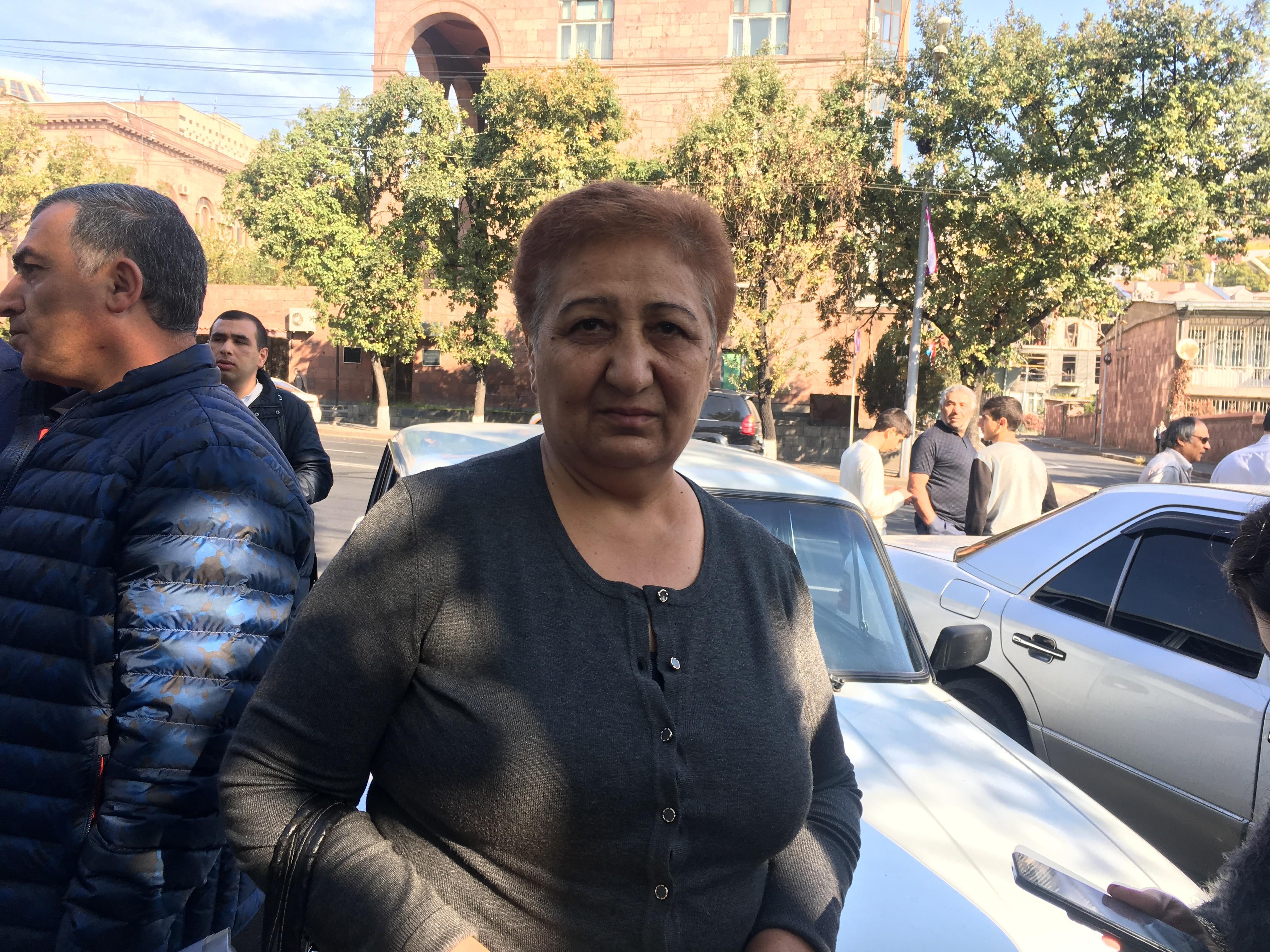 Javahir Mkrtchyan
Armen Aghayan, who was also at the protest, said that the National Assembly and the Ministry of Justice, while drafting the amnesty bill, must consider a number of mitigating factors including whether those serving life sentences are sick, disabled, or were convicted when younger than 21.
Yelk Faction MP Alen Simonyan met with the protesters and requested information on a number of individual cases. Simonyan promised to discuss the cases with the justice ministry.
Azganoush Grigoryan, whose son Zakar is serving a life sentence, was also at the protest. Grigoryan told Hetq that the new government must pay closer attention to the cases of convicted soldiers. She claimed that her son was falsely convicted when the former government pressured an entire army detachment into testifying against him.
Mrs. Fenyan, mother of former soldier and lifer Artour Kocharyan, gathered information from relatives when the protest was over.
"I'll fight for my son until he's included the amnesty, or his case is reopened," she said.