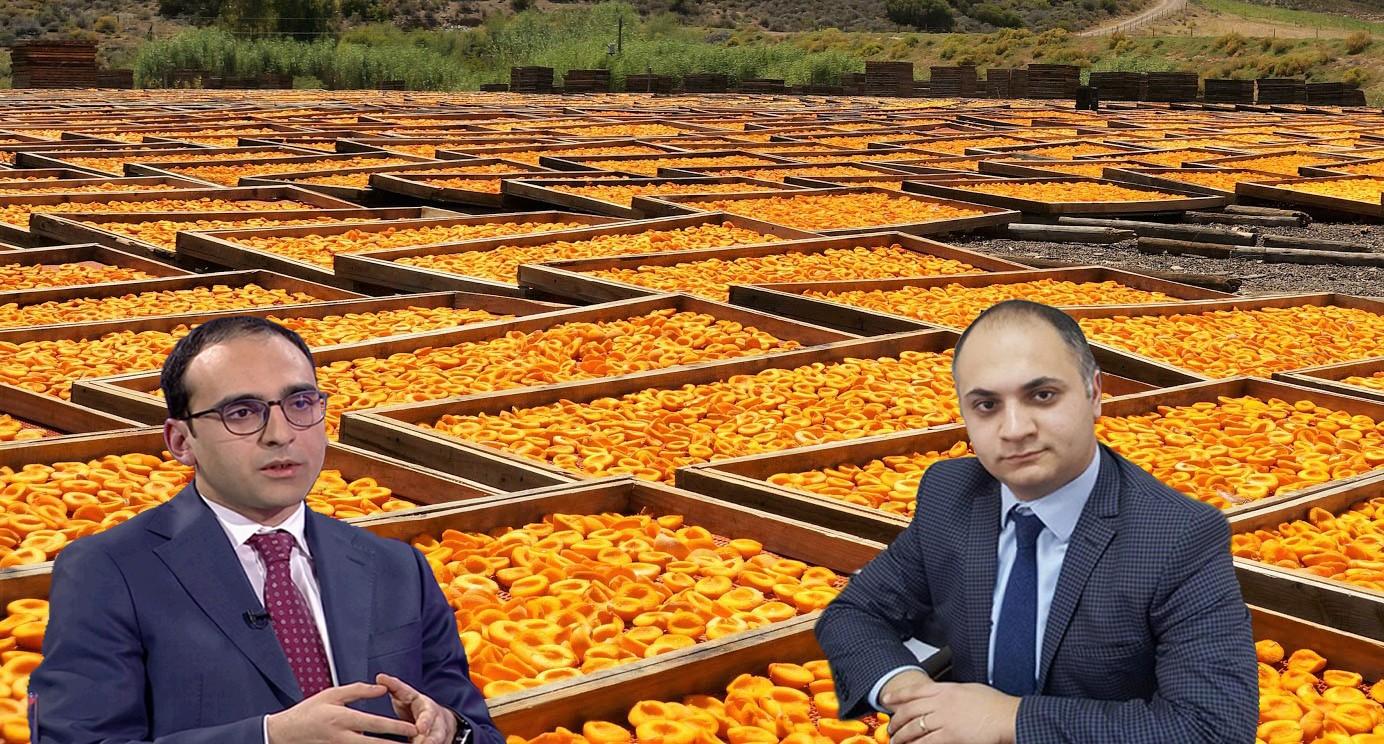 Deputy Prime Minister Avinyan's Company Gets a Grant of $35,000
Irrigate LLC, founded by Deputy Prime Minister Tigran Avinyan, received around $ 35,000 grant from the Agriculture Development Fund earlier this year to develop dried fruit production. Last week, Hetq sent a written request to the Fund and got the copy of the grant application of Irrigate LLC and the signed contract.
According to the documents in the State Register, Avinyan established Irrigate LLC on April 30, 2011. Armen Avinyan, the deputy prime minister's father, is registered as director. The LLC is registered at the same address with Tigran Avinyan. The deputy prime minister left the list of the company owners on June 5, 2018. Now, 100% of the company shares belong to Davit Avinyan, Tigran's brother, who is a plastic surgeon.
The grant application, submitted to the Agricultural Development Fund, was signed on 14 February 2018 by Tigran Avinyan himself. At that time, Tigran Avinyan was a member of the Yerevan City Council and the director of the company. The Fund got 49 business applications, 16 of which were rejected. On May 25, when Avinyan was already deputy prime minister, a committee held a meeting and decided 29 winners out of 33. However, in the end, only 26 companies got grants, including Irrigate LLC. The grant contract was signed on August 1.
Target Financing Agreement was signed in the framework of the Second Community Agricultural Resource Management and Competitiveness Project, implemented by by the Agricultural Project Implementation Unit and financed by the World Bank. The grant agreement budget is 37 million drams, of which 16,8 million is provided to Irrigate LLC and the remaining amount is the company's own contribution. To carry out the project, the company needs to purchase an electronic dryer, stainless steel racks, fruit and vegetable washing equipment, solar panels, high quality seedlings, refrigeration equipment and raw materials.
According to the brief description of the project, Irrigate LLC has been engaged in intensive gardens foundation, installation of drip irrigation systems and anti-hail networks, as well as production of dried fruit.
Interestingly enough, Gegham Gevorgyan, the former director of the Agricultural Development Fund, who signed the above-mentioned agreement with the Deputy Prime Minister on behalf of the Fund, was appointed Armenia's Minister of Agriculture on October 16. Hetq tried to find out if it was done on Avinyan's initiative, but we didn't get a reply from the deputy prime minister's office.