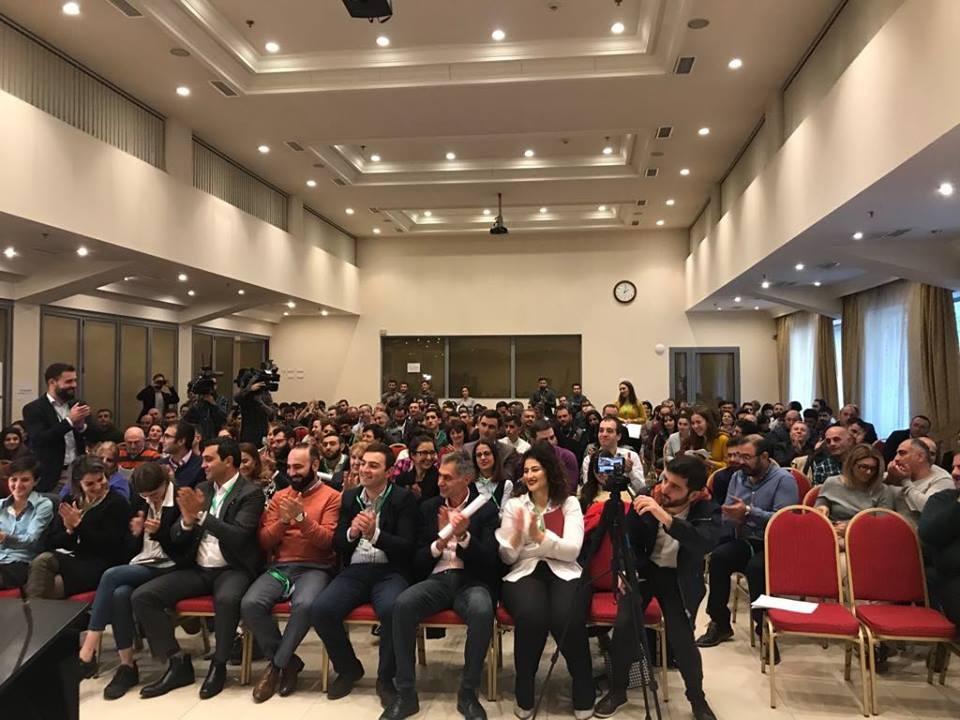 Citizen's Decision: New Social-Democratic Party Created Today
More than a hundred delegates got together in Yerevan and unanimously voted to create a social-democratic party, named Citizen's Decision.
Social policy is one of the tenets of the party, claiming that there shouldn't be hungry, uneducated, homeless and sick people because of socio-economic situation in the country.
One of the party members, Astghik Melkonyan, noted in her speech that the party unites people with innate rebellion which had made them go out in different occasions to fight for their own rights or for the public interest.
Member of the party Suren Sahakyan said that the vast majority of the audience could never have imagined being a party member.
"The former political system was a thief - it had stolen the possibility to create something. The former system has left ruins in the minds of people, and in public relations," he said, adding that many citizens of Armenia had been deprived of their right to determine their fate in Armenia both physically and politically.