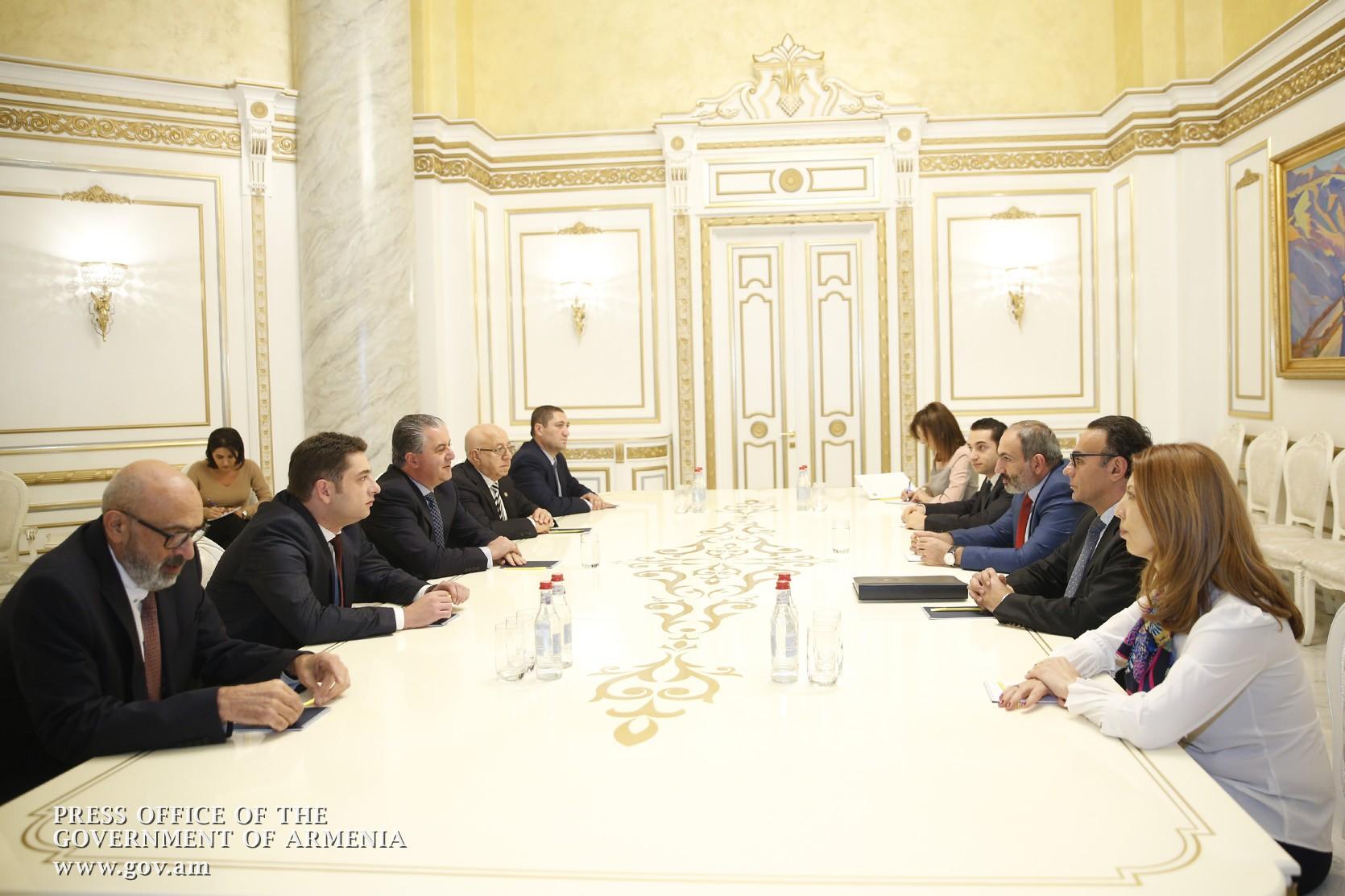 Pashinyan and Hnchak Central Board Members Discuss Armenia-Diaspora Ties
Acting Prime Minister Nikol Pashinyan today received a delegation of the Central Board of the Social Democrat Hnchak Party, headed by Secretary Hambik Sarafyan.
Issues related to the strengthening of homeland-diaspora ties and Armenia's political developments were discussed during the meeting, this according to an Armenian government press release.
Pashinyan noted the important role played by the party in preserving Armenian cultural identity and in strengthening ties between the diaspora and Armenia.
Sarafyan welcomed recent political developments in Armenia and said that the party totally backs Pashinyan's drive to transform the country into a democracy based on the rule of law and to grow the economy.