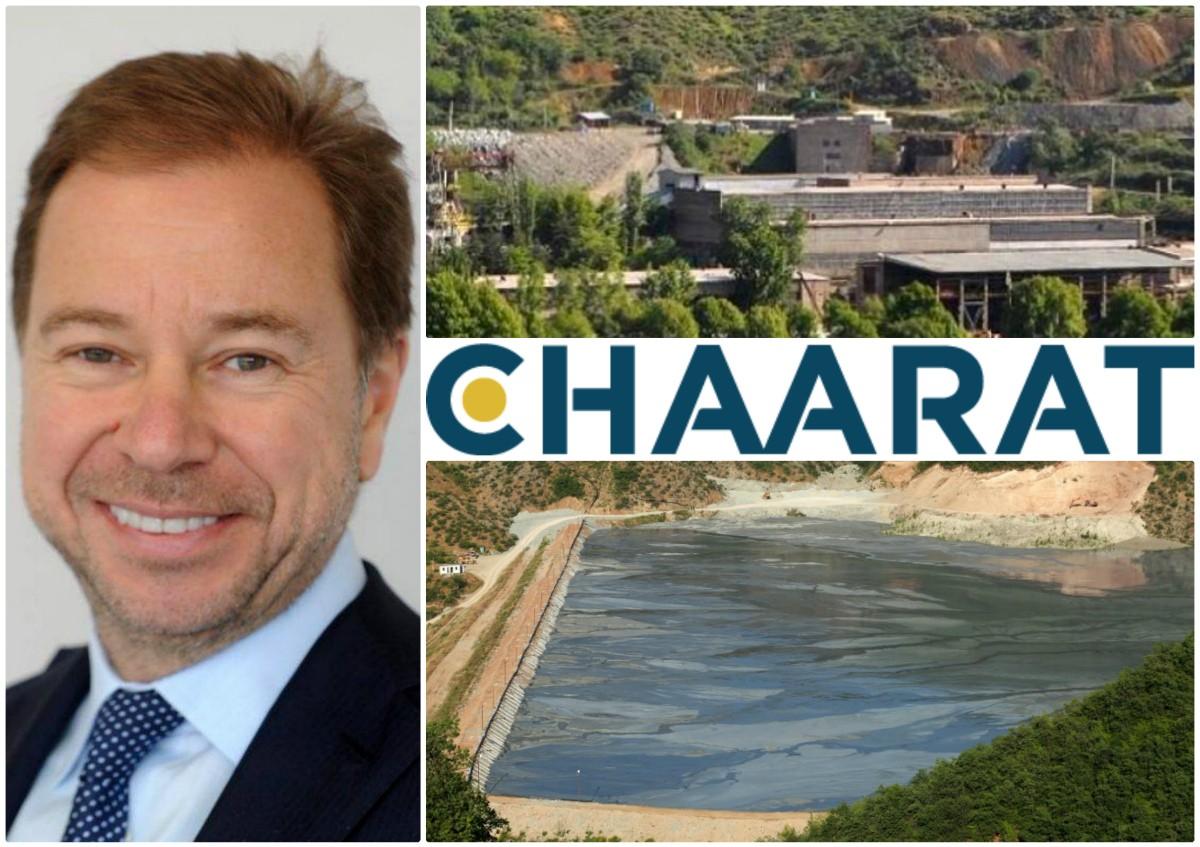 Kapan Mine Gets New Owner: Hetq Interviews Artem Volynets, CEO of Chaarat Gold Holdings
This past October 30, the Russian mining company Polymetal International plc and Chaarat Gold Holdings Ltd. approved a deal where by Polymetal will sell the Kapan Mining Enrichment Combine to Chaarat for US$55 million. Below, Chaarat's Chief Executive Director Artem Volynets responds to Hetq's questions. Chaarat is currently engaged in gold mining in the Krygyz Republic.
-The name of your company, Chaarat Gold Holdings Limited, appears in one of the files of the International Consortium of Investigative Journalists' (ICIJ), "Paradise Papers". According to it, Chaarat Gold Holdings is the co – owner of Chaarat Malta Limited registered in Malta in 2012. What is the activity of the Malta company? What percentage of Chaarat Malta does Chaarat Gold own?
-The Malta subsidiary is wholly owned by Chaarat Gold Holdings and is one of several subsidiaries we have around the world. This subsidiary has been in dissolution since 2014 and its inactive status is duly reflected in the registry of companies. The subsidiary's principal function was administrative in nature.
Thousands of companies were mentioned in the Paradise Papers, but only a small minority of those have been accused of any wrongdoing, and that minority certainly does not include Chaarat. Nothing about the company in the Paradise Papers about Chaarat is damaging, serious or secret. All that the Paradise Papers demonstrated, in fact, was that we had a Maltese subsidiary. But this information was already available in our public company filings.
Chaarat is listed on the London Alternative Investment Market, a very reputable and internationally recognized stock exchange ("AIM"), and as such is very transparent, with extensive disclosure requirements when it comes to financial performance, integrity, ownership, tax and so on. As required by relevant AIM regulations, all details of Chaarat activities are disclosed in regular public filings that anybody can access over the internet, and in addition, all such details are internationally audited and verified.
-How many mines does Chaarat Gold operate and in which countries?
Chaarat Gold operates a large, high grade resource in the Kyrgyz Republic - the Chaarat Gold Project – which we are developing and about which we have big hopes. We are also delighted to be acquiring the Kapan Mine. Beyond that, we are currently exploring a number of potential acquisitions in Central Asia and the former Soviet Union. There are many terrific assets in this region, and we are working hard towards increasing our portfolio.
Our approach is to offer more than previous owners of assets provided. What we specifically offer is global industry expertise and first-class corporate governance. We believe this will enable these assets finally to realise their potential, creating jobs and wealth for local communities and revenue for national governments. In doing so, we closely work with local communities and governments to achieve the maximal economic and social effect our operated assets may bring to them.
-Why did Chaarat Gold get interested in the Kapan plant?
Kapan is a great mine – exactly the kind of asset we want to acquire and develop. The mine has a long history, it is mined since 1846, and was always a flagman for Armenia's economy. We want to maintain that honorable status.
This acquisition accelerates our aim to build a leading emerging markets gold company for the region. We are bringing know-how, cashflow and the potential to create cost synergies as we build our portfolio of assets.
The timing of this deal is also good for us. Kapan's previous owner Polymetal is re-focusing on its larger projects, so we had the opportunity to acquire it at an attractive price.
Armenia's investment climate is another reason for our involvement in Kapan and in Armenia, in general.
-How much metal are you going to export per year? To which countries?
That depends on how rapidly we acquire the asset. Kapan has a government approved mining plan, providing 600,000 tons per year mining volume, and our plan is to currently comply under the approved mining plan. Our specialists will have a look to see whether there is an economically viable, environmentally sound and safe alternative plan to propose and develop. For the entire Chaarat group of companies, we have a stated aim to generate 1m oz per year within five years. We hope to beat that target, and will be working towards that target immediately after taking over.
We plan to sell Kapan output on the global market, but we are also interested in exploring opportunities of selling to local smelters, as we know Armenian government is looking into having one established. In any case, we are looking into making output from Kapan to be sold as economically sufficient way, as possible. That's the approach making Kapan mine project successful.
-Have you clarified the current designed capacity of the Geghanoush tailings dam, operated by the Kapan Combine, and the number of years of serviceable life left? If yes, please provide the data.
We are aware that initially the Geghanoush tailings dam was designed by the Mekhanobr Institute of St. Petersburg, commissioned in 1962 and used until 1982.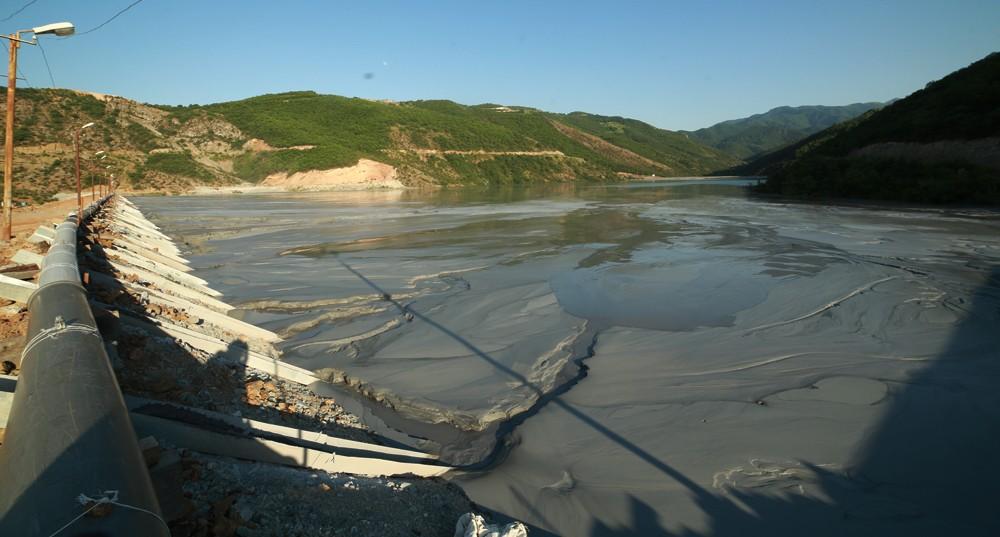 The Geghanoush tailings dam
We are aware that before the Geghanoush tailings dam was re - commissioned in 2008, before then the tailings from Kapan were deposited in Artsvanik tailings storage. We understand that the original design and the re – commissioning of Geghanoush tailings dam was done under the applicable standards, including environmental. We would not commit to the project, unless we had any doubt about the foregoing. We are also aware that Geghanoush tailing storage facility has sufficient government approved capacity for economically minable reserves at Kapan, approximately for 8 to 10 years.
-Is the issue of recultivation of the Geghanoush tailings involved in your project, or you are going to expand it?
-Polymetal has a government approved recultivation program for the Geghanoush tailings dam, which we understand is underway, and which Chaarat will be complying with. We are aware of the issues currently publicly debated in connection with the Geghanoush tailings dam, including in connection with its location in the vicinity of the town of Kapan, therefore, we are not planning an expansion of Geghanoush tailings dam at this point. Chaarat will review any issue in connection with mining and environment only under international best-practice standards, provided that any such decision is acceptable to all relevant stakeholders in Armenia, including the local community and Armenian government.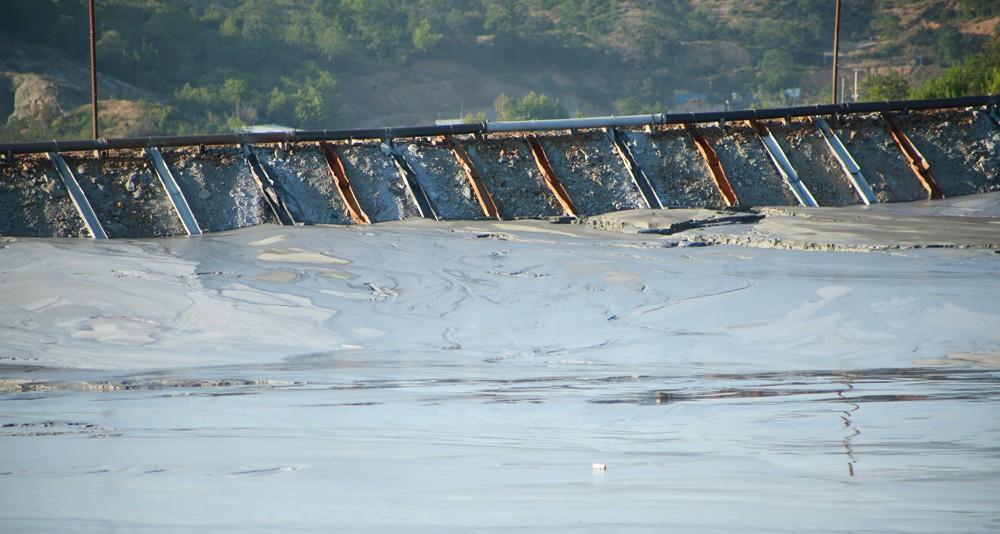 The Geghanoush tailings dam
-In 2012, then prime minister of Kyrgyzstan Jantoro Satibaldiyev demanded to close the Chaarat Zaav company due to violations, but then everything was resolved by the payment of 153 thousand soms ( $2,200 USD) for a fine. What kind of guarantees are you providing Kapan residents that something similar will not happen in their backyard?
-It is only fair to point out that this was a small fine. But we take any safety or environmental breach extremely seriously. Our executives and managers come from global companies where safety was paramount, and we have brought that culture to Chaarat. We intend to cultivate it through high formal standards, regular training of staff and open interaction between employees on any matters of concern. We have earned a reputation for being a very safe company that works closely with local communities, and we are proud of that record.
In any industrial company, any consideration of an accident is a risk that should be minimized to the maximal extent. We do our best to minimize such risks as part of our world-class governance and sustainability principles. For example, we have behavioral change safety programs in the Kyrgyz Republic, which are geared toward increasing the well - being of our employees and returning them to their families unharmed every day.
-What kind of environmental, health and social programs are you going to present to Kapan residents? Please briefly provide the main program points.
-Since we are still in the process of acquiring the mine, we have not had the chance yet to sit down with local community and central government representatives and political leaders to discuss these programs, but we look forward to doing so. We are determined to be a force for good and to build long-term relationships in the countries that host us.
What we will suggest is likely to resemble the work we have done in the Kyrgyz Republic. Chaarat has provided training and support to multiple business start-ups in the Chatkal region of the Kyrgyz Republic where it is building the Tulkubash mine. We are committed doing the same in Armenia.
We have also contributed meaningfully to the country's skills base, something that we are committed doing in Armenia.
P.S. 26 December, 2018 - After Hetq's publiction Chaarat Gold Holdings sent a clarification about Chaarat Zaav.
After publication of Hetq interview with Chaarat's CEO Artem Volynets, company representatives reacted with clarifications regarding the episode reflected in the interview concerning the former prime minister of Kyrgyzstan Jantoro Satibaldiyev's alleged demand to close Chaarat Zaav, company's subsidiary in Kyrgyzstan, due to alleged environmental violations and fines imposed forsuch violations.
It was established that the demands were made to close and the fines were imposed towards another company named "Chanach", having no connection with Chaarat or any its subsidiary.
No subsidiary of Chaarat was ever accused of any environmental violation or imposed with any fine for it.
If you found a typo you can notify us by selecting the text area and pressing CTRL+Enter