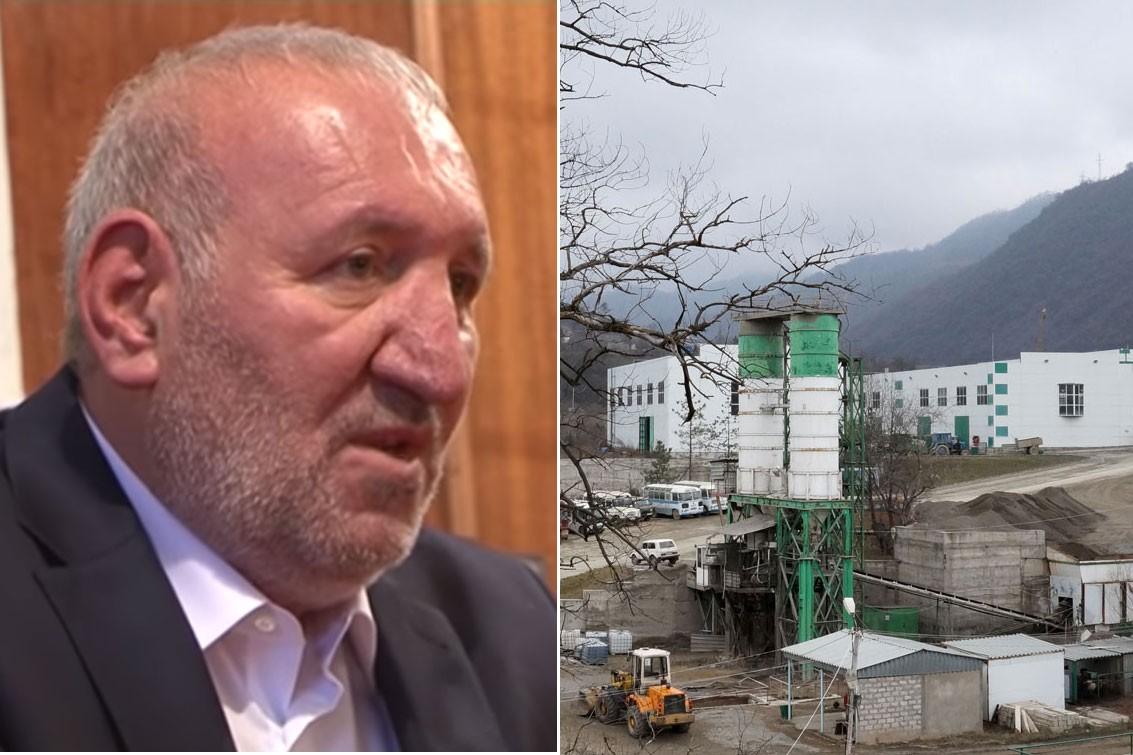 Teghout Mine Relaunch? Russian Company Says "No Comment"
A Russian mining company says it has "no comment" on press reports that it's planning to reopen the Teghout copper and molybdenum mine in Armenia's Lori Province.
On November 27, Hetq telephoned Russia Copper Company Ltd. to verify the press reports. We were told to send our written questions to the company, with the promise that a response would only take a day. It took two weeks for RCC to respond – "no comment".
Vallex Group shut the Teghout mine last January citing the need for "planned prophylactic repairs" of the mine's waste disposal facilities. The mine was taken over by Russian commercial bank VTB when Vallex Group failed to pay hundreds of millions of dollars in debt.
Press reports said that VTB Bank had reached an agreement with Russian Copper Company and Russian-Armenian businessman Norayr Petrosyan (top photo) to relaunch the Teghout mine.
At a recent meeting with local residents, Petrosyan said that the mine would have to repay VTB $380 million owed to it before posting any profit. He also said that Teghout ore reserves weren't sufficient to pay off the debt. Nonetheless, Petrosyan said the mine should be relaunched.
"Regardless if we have money in it or not, we must relaunch the mine," Petrosyan told mine workers who had been laid off, claiming that he had promised Armenian PM Nikol Pashinyan that the mine would be reopened.
Russian Copper Company Ltd. (RCC) formed in 2004, is headquartered in Ekaterinburg, Russia. It employs some 10,000 people and operates in Russia and Kazakhstan, managing eight mining enterprises, a hydrometallurgical plant, three metallurgical plants, and a trading company. The company claims it's invested $3.5 billion in Russia and $885 million in Kazakhstan.
The company is 99.7% owned by Tilia Holdings Limited, registered in Cyprus, according to the Russian Corporate Register.
Hetq obtained documents in Cyprus, according to which, Tilia Holdings is wholly-owned by Russia Copper Company Ltd., registered in the Virgin Islands.
Igor Altushkin, Chairman of the Board of Directors and founder and principal owner of RCC, is a close friend of Russian President Vladimir Putin.
While RCC claims "it applies the best available technologies and eco-friendly solutions in refined copper production and is widely engaged in the social and economic development of the communities in which it operates", a 2017 incident in Russia raises some questions about the company's ethics.
In 2017, RCC decided to operate the Tominskiy Processing Plant some 12 kilometers outside the Russian city of Chelyabinsk. The project called for the felling of 3,000 hectares of trees. The Russian news site novayagazet.ru followed the project. RCC didn't have permission to fell the trees. Russian environmental activists were prohibited from attending public hearings on the matter. They were beaten. A petition was circulated opposing the project.
If you found a typo you can notify us by selecting the text area and pressing CTRL+Enter