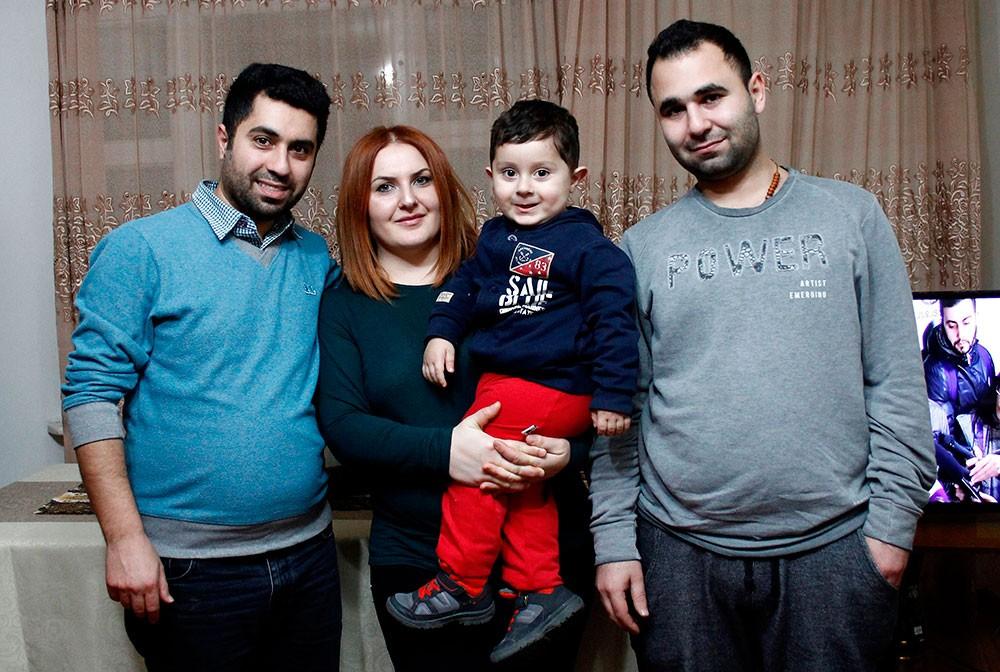 Lebanese-Armenian Repatriate Alex: "Diaspora Armenians Shouldn't Expect Much Government Help"
Lebanese-Armenian Alexander Khurin moved to Armenia after the "Velvet Revolution" this spring.
Alex's grandfather, whose surname was Der-Sahagian, adopted his new surname - Khurin - after fleeing from the 1915 Genocide and winding up in a Syrian Arab family with the surname. After fighting in WWII, Alex's grandpa moved to Lebanon, where he died at the age of 99.
Following his childhood dream
Alex, his brother Baruyr, his wife and two-year-old son live in an apartment in Yerevan, paying 100,000 drams monthly rent.
Alex is a diamond stone master, and Baruyr is a jeweler.
"There is a tradition in the diaspora Armenian families: if there are two brothers, one of them should be a jeweler, and the other one should be a stone master to work together," says Alex.
He says that repatriation was his childhood dream. He had made several attempts to leave Beirut and move to Yerevan in the past, but family conditions didn't let him.
"My father died in Lebanon at the age of 39. I was only 14 years old back then, and since I was the elder, I left school and started working with my brother. We didn't want our mother to work. In 2005, when I was 18, I served in Lebanese army. After being discharged, I decided to come to Yerevan. I told my friends that I was leaving for Armenia, and one of them said that unfortunately the airport was closed since Israel had opened fire. Once the airport opened, I came to Armenia for 21 days. On the second day, I called my mother and said, 'I'm not returning to Lebanon, I'm staying in Armenia.' My mother said that it wasn't the right time. Every year, when I visited, I wanted to stay in Yerevan, but it did not work out," says Alex.
However, the connection with the homeland was getting stronger. Alex got acquainted with his wife Hasmik via Facebook during the Electric Yerevan protests in 2015. Hasmik is from Ijevan. They got engaged in a month, and they married soon after. The wedding ceremony of Alex and Hasmik and their son Isaac's baptism took place at Armenia's Haghartzin monastery in 2016.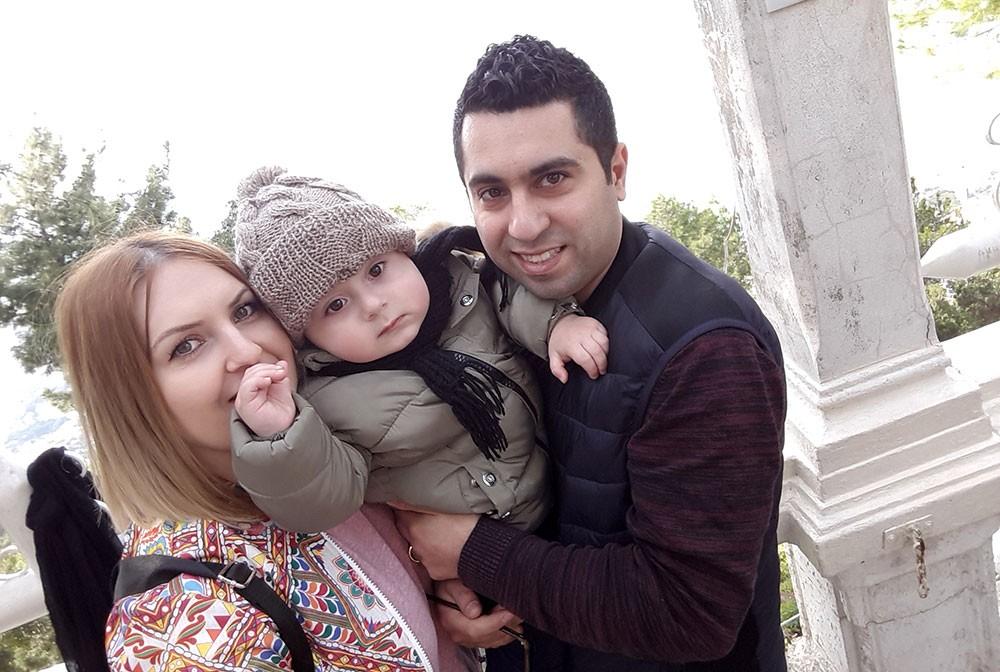 Inspired by the revolution, but disappointed by lack of state support for repatriates
Alex contemplated moving to Armenia after getting married, too. After the "velvet revolution", the couple made a unanimous decision to repatriate, even though they had a flourishing Armenian restaurant in Beirut.
"Many diaspora families believe that when they come to Armenia, all the doors will be open for them. That's not the case. I imagined it would be difficult, but not this much. We've suffered a lot since we've moved. It's not that we starved, since our relatives have supported us and helped to find a job, " says Alex.
Alex is disappointed with low level state support for repatriates and no integration facilities.
He says he had been trying to reach the Minister of Diaspora since 2005 with no luck. Recently, the ministry invited Alex for a meeting. At first, he was very happy about the chance to talk with ministry officials, but in the end it was useless.
Alex says the ministry provided them with business contacts, but that these individuals only deal with well established prosperous firms. Later, the ministry rejected their request to provide free land on which to build a house, confessing it had no programs for repatriates.
Alex argues that in reality it's only one's relatives who are happy when a person repatriates. The minister of the diaspora remains unreachable, like in 2010. "It means there was no revolution," says Alex.
Alex says that when the minister of the diaspora and prime minister call for repatriation, thousands of diaspora Armenians who do not have any business and live a modest life would want to relocate to Armenia. But those who do face many difficulties.
"My message to people in the diaspora is that you shouldn't be excited to come back, you should not trust those people," says Alex.
In the last four months, Alex has offered his professional services to many firms but has got no response. He took out a loan to buy a car and now takes tourists around Armenia, Artsakh and Georgia. The couple's company is called Vosge Dziran Tour.
Hasmik and Alex also organize weddings, mostly for foreigners.
I ask if they consider their repatriation justified. Alex replies, "It is justified for my son. I do not rule out the possibility of going out again for work, but I will not take my son with me. I already know that my son's last stop is his homeland. 15 years ago I dreamt of coming and settling in my homeland. Maybe if I stayed here in 2005, it would have been easier for me."
If you found a typo you can notify us by selecting the text area and pressing CTRL+Enter