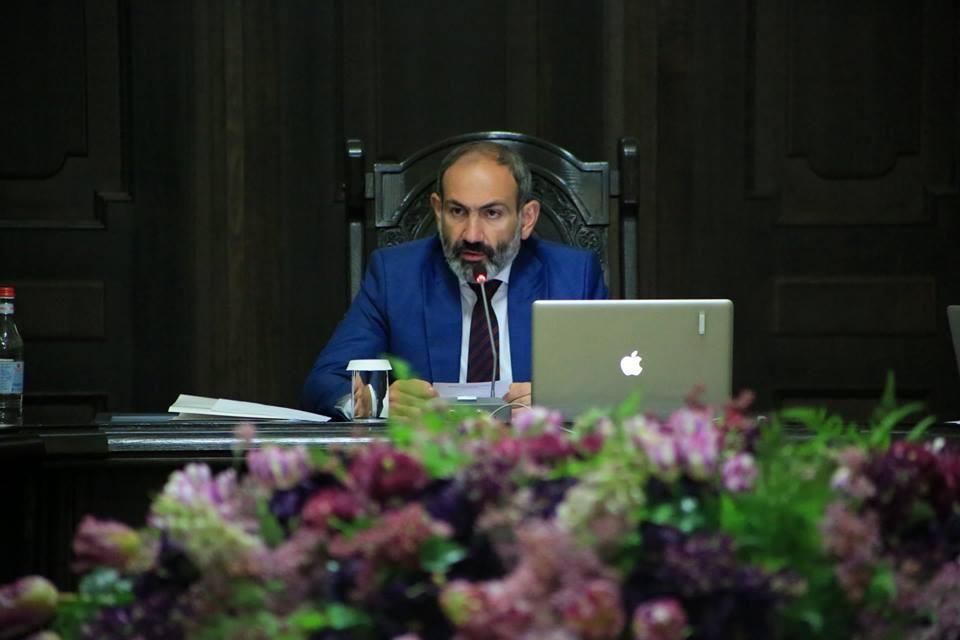 Pashinyan Promises that Scope of Relations with the Diaspora will Expand Despite Ministry's Closing
Acting Armenian Prime Minister Nikol Pashinyan, at today's government cabinet session, said that the plan to decrease the number of ministries isn't to save money.
"The aim here is much more important. It's to raise the efficiency level of the government and state agencies. It's the only aim and, in this regard, we have serious work ahead of us," Pashinyan said.
Pashinyan also referred to the planned closing of the Ministry of the Diaspora, claiming that the work of the ministry would continue, albeit under a different state structure.
He said that the government's aim is to increase the effectiveness of relations with the diaspora.
"The scope of relations with the diaspora will expand, not decrease. We will discuss the model to achieve this in the near future with our compatriots in the diaspora. I hope we will reach an agreement on the matter," said Pashinyan.