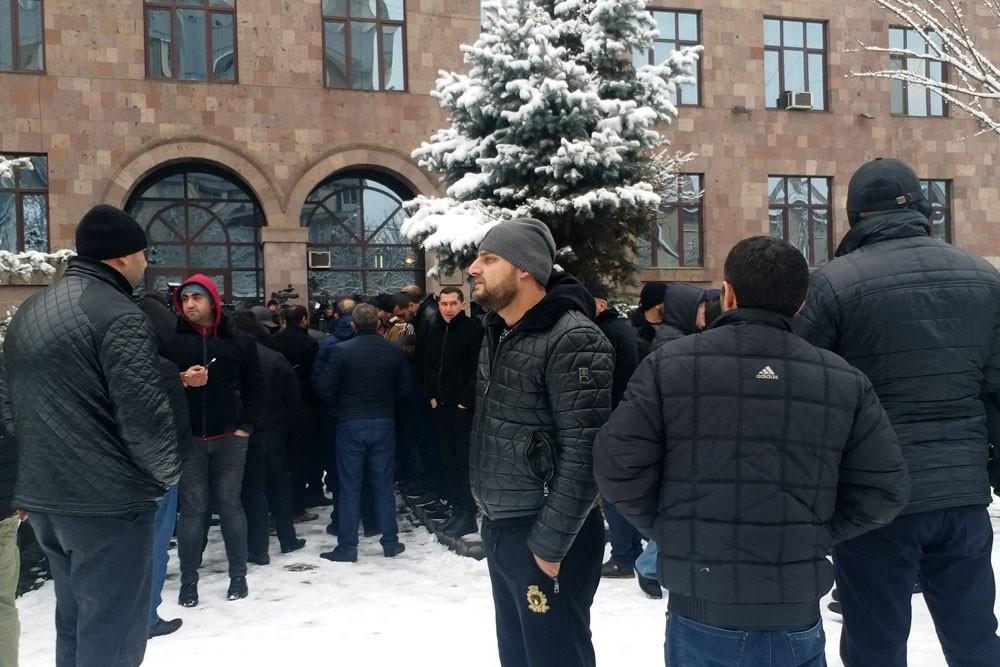 Demonstrators Again Demand Re-Arrest of Former General Manvel Grigoryan
While Armenia's Criminal Court of Appeals was today reviewing a petition filed by the State Prosecutor's Office protesting the pre-trial release of former General Manvel Grigoryan, scores of people from Etchmiadzin, a town once controlled by the Grigoryan clan, demonstrated yet again outside the court, demanding that Grigoryan be rearrested.
Grigoryan, who heads the Yerkrapah Union (an organization of army vets that promotes itself as a non-profit charity assisting vets and their families), was detained on June 19, three days after employees of the National Security Service (NSS) raided his Etchmiadzin home and a summer resort in Arshaluys, uncovering a large cache of weapons and boxes of donated medical and food supplies and clothing that were destined for Armenian troops during the April 2016 "Four Day War" on the Artsakh frontline.
Also found at Grigoryan's summer house were boxes of supplies allocated by the Ministry of Defense and clearly marked "For Soldiers", and not intended for resale.
Demonstrators gathered outside the court on January 11 with the same demand.