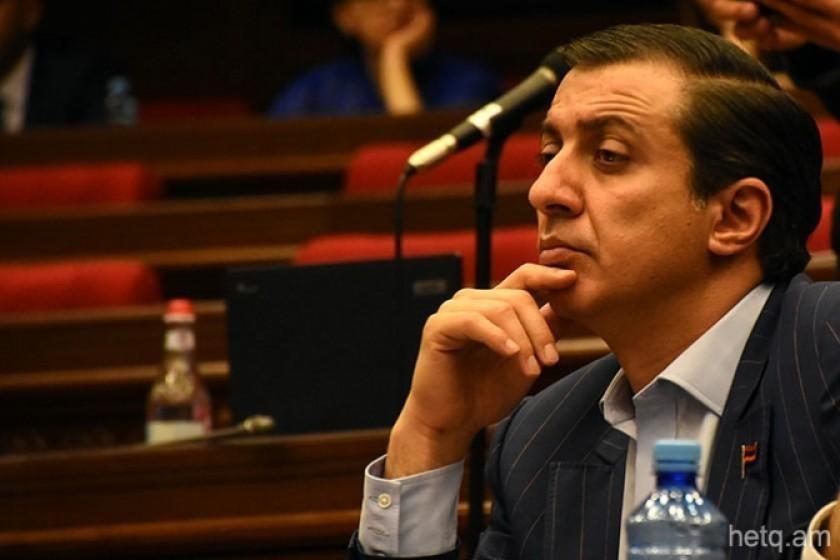 Panama Papers' Mihran Poghosyan: SIS Confirms Detention of Armenia's Former Chief Compulsory Enforcement Officer in Moscow
On 21 April, one of the online newsletters in Armenia, irakanum.am, published news about the detention of Mihran Poghosyan, a former Chief Compulsory Enforcement Officer (CCEO) of Armenia.
Later on that day, Marina Ohanjanyan, Spokesperson for the Special Investigation Service, confirmed the news about the arrest, saying that Mihran Poghosyan had been detained and arrested by Russian law enforcement and the extradition process was in process.
However, Mihran Poghosyan's lawyer Yerem Sargsyan, who's constantly in touch with Poghosyan, refuted this news, saying that he would have been aware if that was the case. "I also talked with his relatives and they said that the news was not true," said Yerem Sargsyan.
Armenia's Special Investigative Service, in a statement released on April 15, charged Poghosyan with embezzlement and fraud totaling close to AMD 100 million.
Poghosyan is best known for his shady offshore financial dealings as first reported by Hetq in April 2016 after the release of the Panama Papers.
Yerevan's Court of General Jurisdiction has approved a motion filed by Armenia's Special Investigative Service (SIS) to issue an arrest warrant for Poghosyan, who is believed to be in Moscow.