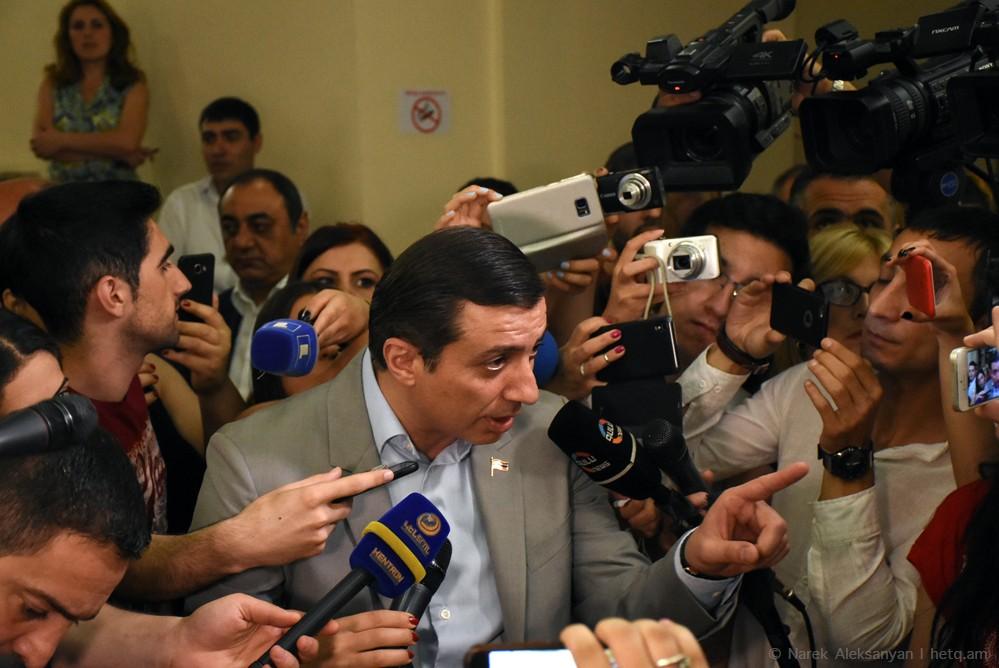 Court Upholds Arrest Warrant for Former Armenian Chief Compulsory Enforcement Officer Mihran Poghosyan,
Armenia's Criminal Court of Appeals has rejected a motion by filed by the lawyers of former Armenian Chief Compulsory Enforcement Officer Mihran Poghosyan, charged with embezzlement and abuse of official authority, that he not be arrested after his extradition from Russia.
Armenia's Special Investigative Service, in a statement released on April 15, charged Poghosyan with embezzlement and fraud totaling close to AMD 100 million ($211,000).
He was arrested in the Russian city of Petrozavodsk four days later and has since requested political asylum in Russia on the grounds that he is being politically persecuted in Armenia.
Poghosyan, awaiting extradition to Armenia, is now under house arrest in Russia.
Poghosyan is best known for his shady offshore financial dealings as first reported by Hetq in April 2016 after the release of the Panama Papers.
The SIS launched a criminal case into Poghosyan's offshore transactions in 2016 but dropped the matter in January 2017.
Poghosyan served as Chief Compulsory Enforcement Officer (CCEO) of Armenia from 2011 until his resignation in April 2016.