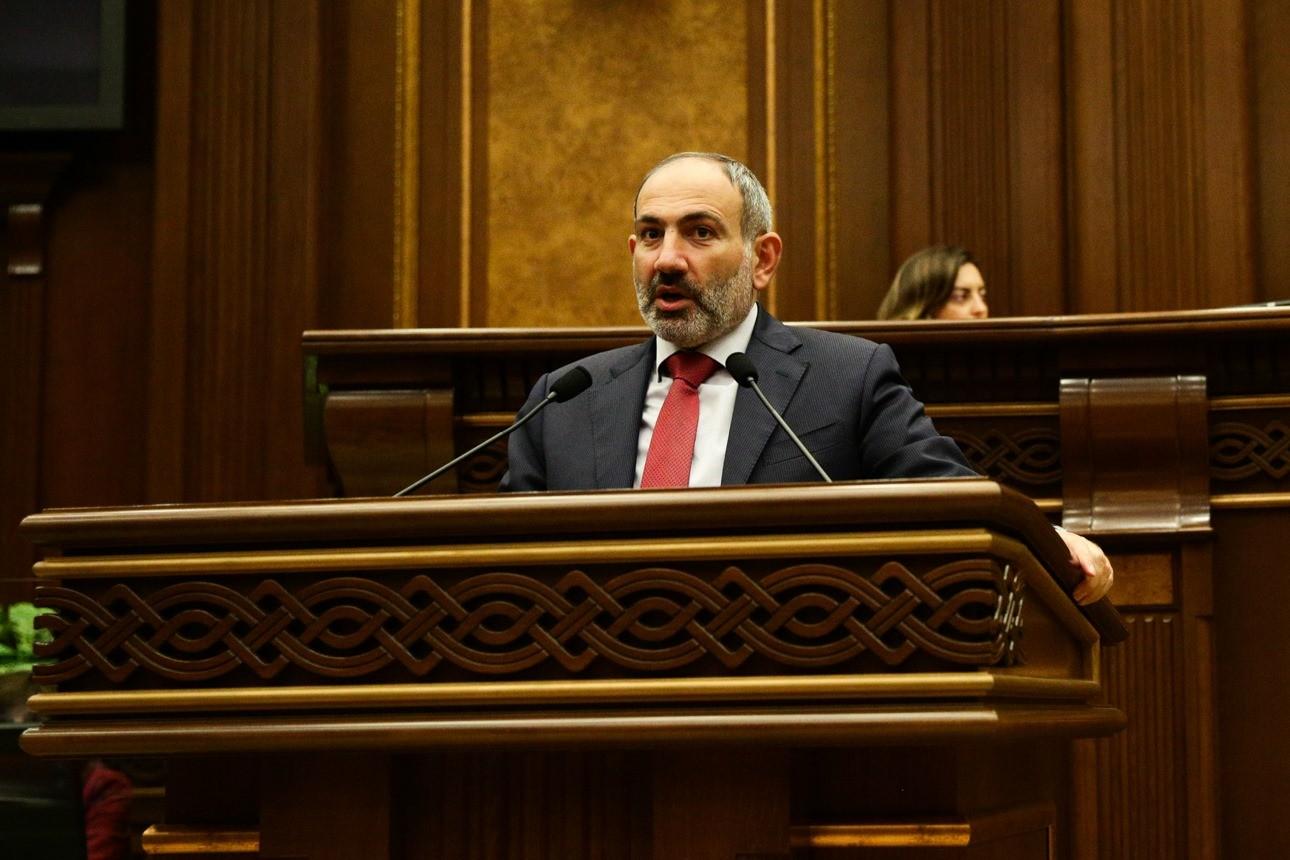 Pashinyan on Amulsar: "Any Resolution Must be Legal"
Bright Armenia MP Arman Babajanyan today grilled Prime Minister Nikol Pashinyan about the latter's stance on the Amulsar mine issue, specifically wanting to know why the prime minister hasn't questioned the legitimacy of the license granted to Lydian Armenia.
"Mr. Prime Minister, why do you take responsibility for the license granted by the previous criminal regime without examining its legitimacy, and don't you think that you are thus not betraying your promise to abolish the economic structures serving the same criminal regime? Are you aware that Lydian's license has been challenged in the Administrative Court for two years?" Babajanyan asked Pashinyan and today's Q&A session at the National Assembly.
In response, Pashinyan asked Babajanyan why he had agreed to become a member of a parliament formed under dubious circumstances during the reign of the previous Serzh Sargsyan regime.
Pashinyan then commented on his September 9 Facebook post about Amulsar, where he states that there is no legal justification to halt the mine's operation right now.
"My position is that our position on Amulsar or any issue should be legal. We are talking about the rule of law. There is an environmental, social, economic approach to the issue. The resolution of all of them must be legal. I believe that there is no one in the Republic of Armenia who can accuse us of not pursuing the truth on Amulsar or any other issue. For me the truth, the state and national interest of Armenia, has been and will be a priority. If we close the mine illegally, tomorrow we might close a media outlet, and the next day a factory, and so on." Pashinyan said, repeating an earlier government refrain that everything must be done within the legal framework of the law.
Pashinyan concluded by stating that he would not allow anyone to declare Armenia a "non-state".
"Armenia is a state, with all its consequences. Let everyone remember this," Pashinyan said.