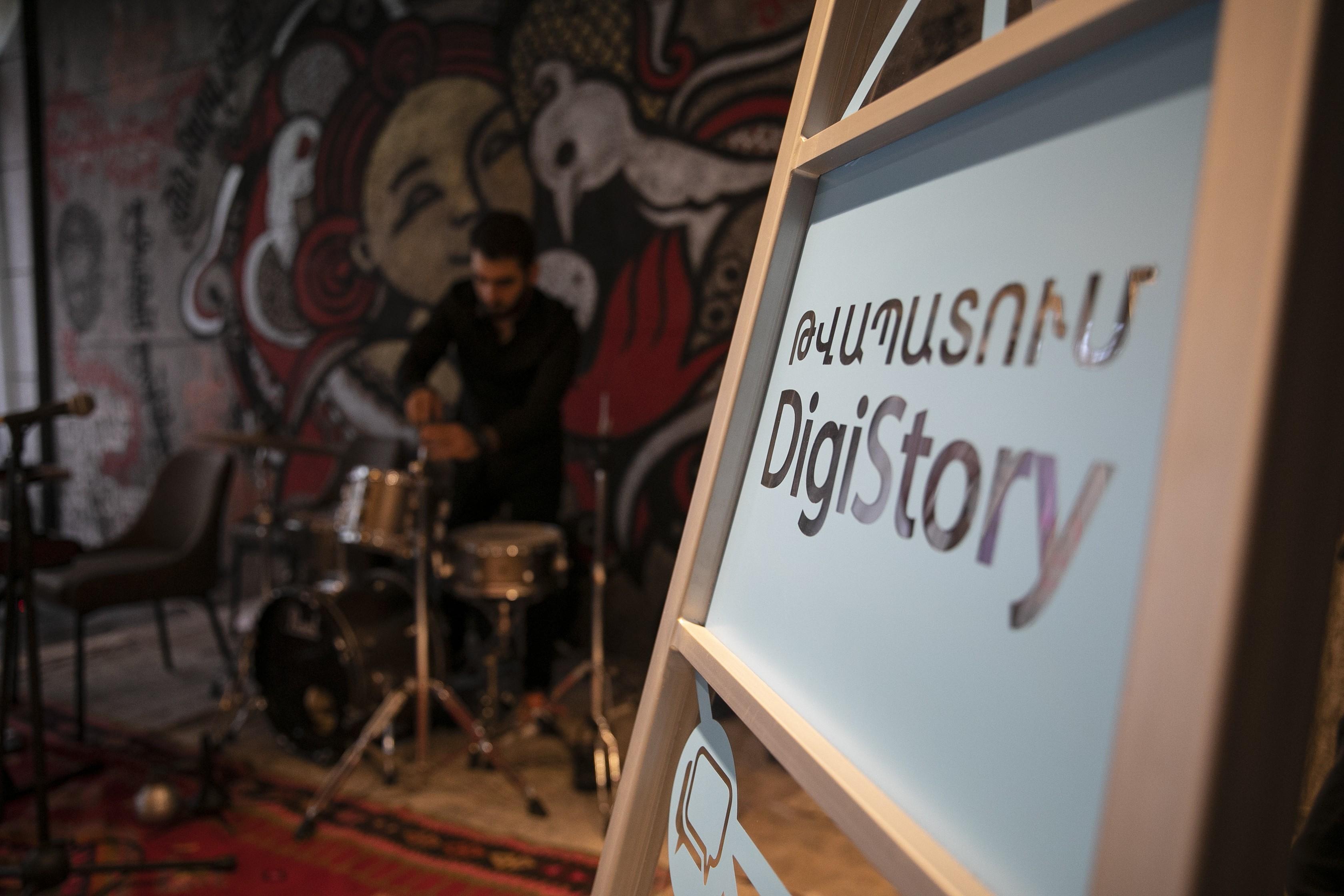 Hetq Wins "Observer: Investigative Reportage" Award at 2019 Tvapatum (Digistory) Competition
Hetq walked away with three awards, a pair of Special Prizes, and two Honorable Mentions at the "Tvapatum (Digistory) – Stories About Change 2019" competition awards ceremony held in Yerevan on September 27.
For the fifth year in a row, Hetq won the "Observer: Investigative Reportage" award for Kristine Aghalaryan's investigative article Mining Caucasian Gold: Corporate Profits Come at a High Price.
Lat year, the same prize went to Hetq's Grisha Balasanyan and Hrant Galstyan for their expose, Drinking Water Issues in Armenia; From Supply Network to Diseases Caused by Water.
For their multimedia piece Alone in the Classroom: 452 Kids in Armenia are the Only Pupils in the Classroom, Ani Sargsyan, Diana Ghazaryan and Ani Hovhannisyan won 1st prize in the category "Best Use of Media 3.0 Technologies".
A Special Prize, awarded by the Yerevan Municipality, went to Hetq's Seda Ghukasyan, Tirayr Muradyan and Saro Baghdasaryan for their video entitled 14 Kindergartens Closed in Yerevan's Kentron; The Land Sold.
Honorable Mention went to reporter Ani Hovhannisyan for her database covering the assets of Armenian government officials, their relatives, and persons linked to them.
Saro Baghdasaryan, Marine Martirosyan and Vahe Sarukhanyan also won Honorable Mention for their investigation entitled Armenia's Artsvanik Tailings Dump: History, Impact, Dangers and Uncertain Future.
Marine Martirosyan and Vahe Sarukhanyan also won a Special Prize for their expose Armenia's Closed Cities: Psychiatric Wards.
If you found a typo you can notify us by selecting the text area and pressing CTRL+Enter