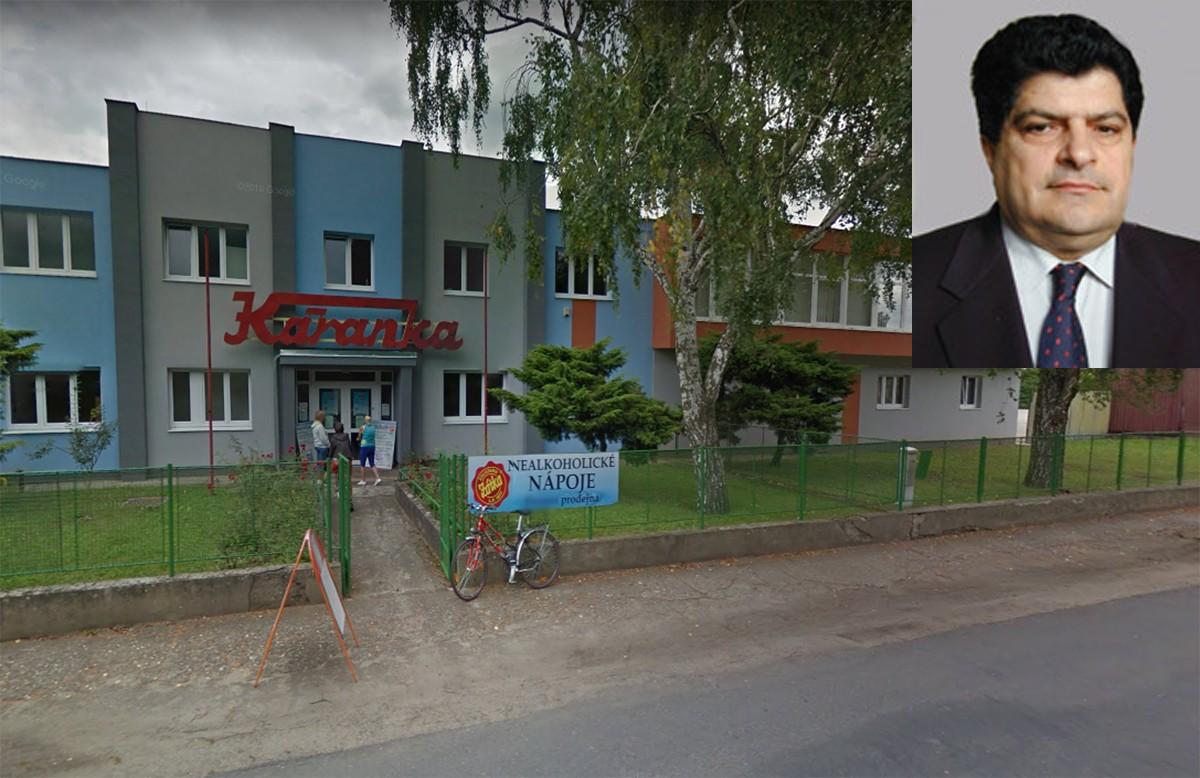 Former Armenian MP Failed to Disclose Czech Business Assets
The fact that many Armenian officials and their relatives have companies and property abroad comes as no shock to Hetq readers.
Of greater importance is the fact that some of these officials intentionally fail to disclose their business assets, believing that the public at large and relevant oversight agencies in Armenia (formerly the Ethics Committee for High-Ranking Officials, and currently the Committee to Prevent Corruption) will never find out about such infractions.
In the past, Hetq has covered this matter, focusing on some officials and their relatives who have set up companies and acquired real estate in the Czech Republic.
Czech Assets of Bankrupted Ashtarak-kat Owner
This article deals with former MP Ashot Apoyan, who not only founded a company in the European country, but also acquired a large amount of property.
Apoyan was deputy between 2003 and 2012. He had no party affiliation, but entered the National Assembly in the 2003 and 2007 on the ARF proportional list.
Apoyan is best known to the public as the owner of Ashtarak-kat (Ashtarak-milk) CJSC.
On December 19, 2016, this company was declared bankrupt. Over the years, the company had accumulated large debts to various individuals and organizations, eventually leading to its bankruptcy.
The company started liquidating its assets in May 2017. The alienated real estate includes production facilities and land in the Agarak village of Aragatsotn, owned by the CJSC, as well as land in the village of Ushi in the same province and owned by Apoyan's wife. Overall more than 1,000 lots have been put up for sale, some of which have already been sold.
It turns out that Ashot Apoyan founded a company called ZÁTKA in the Czech capital Prague on June 19, 2006 (Letňany, Kostomlatská 684/414 - a residential building).
Apoyan was the sole shareholder and director of the Czech company from 2006-2010.
Of relevance is that, according to Armenia's Constitution, he had no right to conduct business affairs while serving in the parliament.
He could be listed as the owner of a business, but not as a manager or a director.
The constitution in force at the time (as amended in 2005) clearly stated: "A deputy may not engage in entrepreneurial activity, hold a position in state or local government or commercial organizations, perform other paid work other than scientific, pedagogical, and creative work."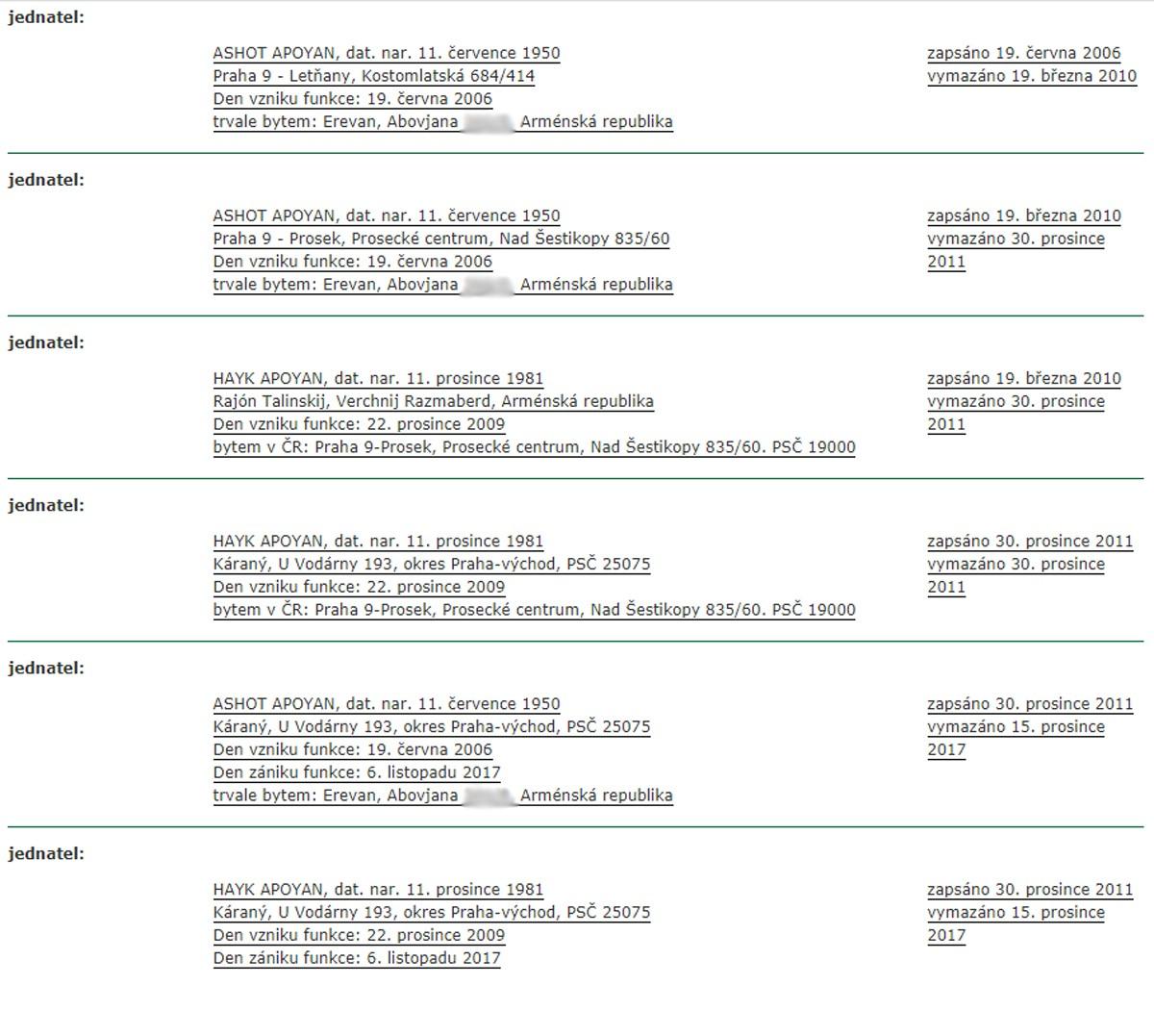 Ashot and Hayk Apoyan are listed as Czech business directors
From its inception, ZÁTKA leased real estate. In 2007, the business was expanded to include wholesale and retail trade, commercial brokerage, and non-alcoholic beverage production. The charter capital of the company is 200,000 CZK, currently equivalent to 4.2 milion AMD.
As a result of the expansion of its activities, the company moved from Prague to the neighboring village of Káraný. A water treatment plant serving the Czech capital is in the village.
ZÁTKA purchased a 5645 square meter piece of property (U Vodárny 193), which includes some structures, adjacent to the water treatment plant.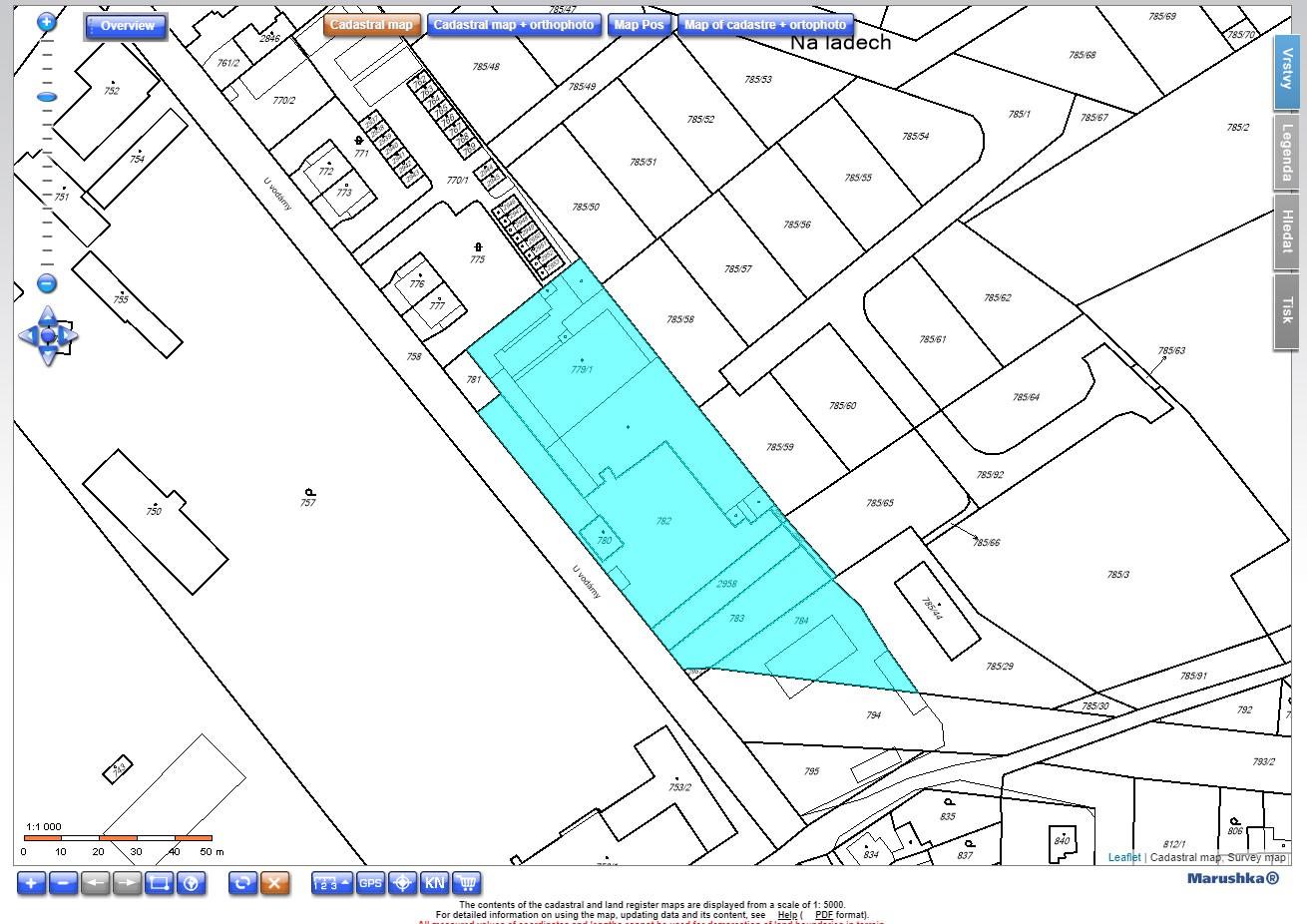 ZÁTKA's property highlighted in blue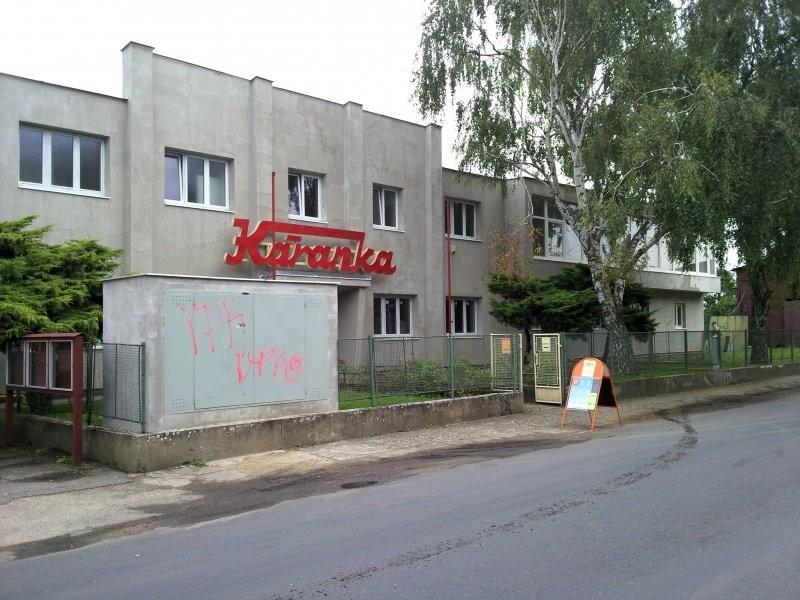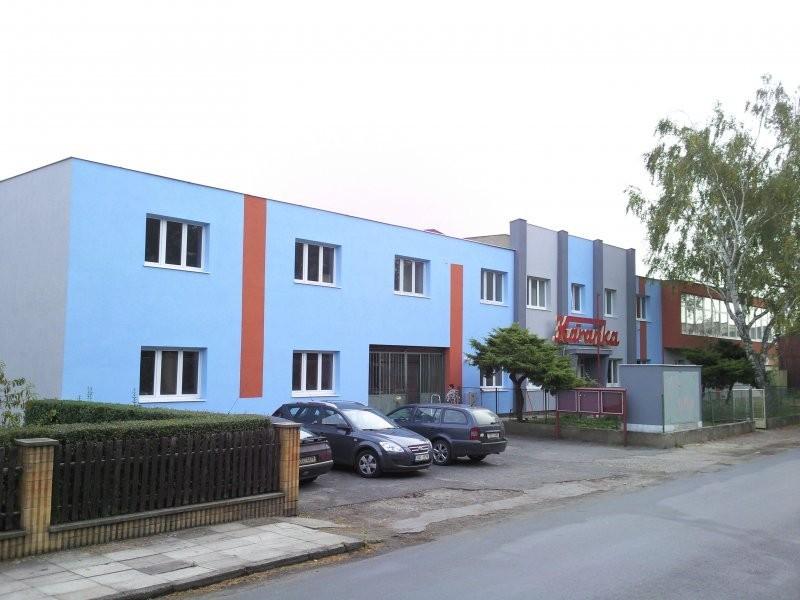 Ashot Apoyan also set up the Acek Armenian-Czech Economic Council NGO in Yerevan in April 2007. (It was later dissolved.)
In March 2010, Ashot Apoyan's son Hayk became ZÁTKA's director. 90% of the company stock was transferred to him as well.
After resigning as MP in May 2012, Ashot Apoyan was required to file a property and income statement. He did so only two years later, in April 2014. In the statement, as of the day of termination (31.05.2012), the former ARF deputy mentioned one apartment and eleven plots as real estate, the addresses of which are not published.
Thus, it is difficult to say whether Apoyan declared his Czech property.
What we do know is that he did not mention the 10% stake in ZÁTKA LLC (20,000 CZK or 420,000 AMD), which is a violation of the law.
Ashot Apoyan mentioned in the securities and investments section only "other securities" of 838 million drams, which, of course, cannot be a share of the Czech LLC.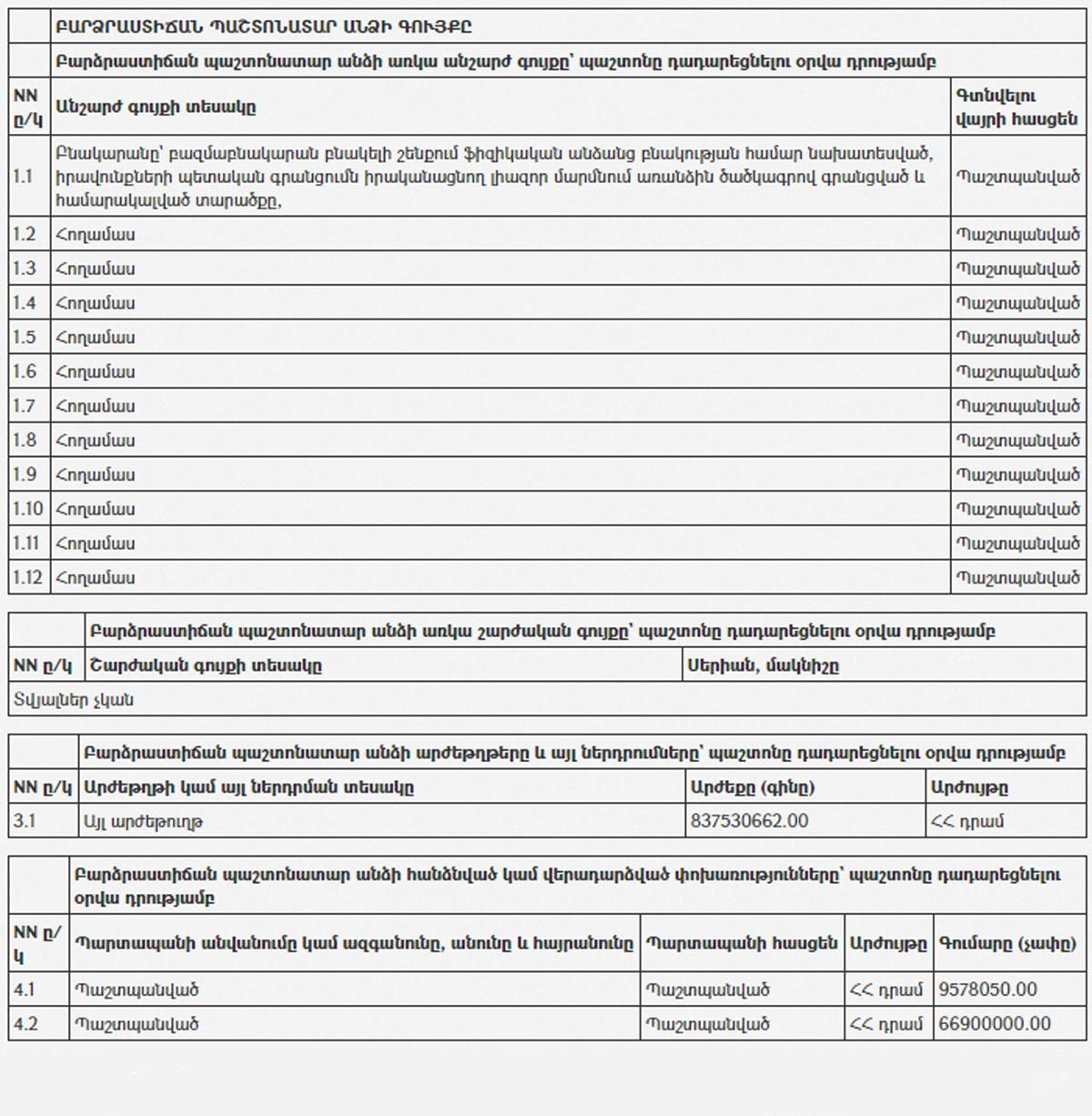 A portion of Ashot Apoyan's financial disclosure upon his resignation as MP
In December 2017, when Ashtarak-kat was declared bankrupt, the Apoyans transferred ZÁTKA to Hayk Apoyan's father-in-law, Hayk Saroyan.
Saroyan became ZÁTKA's director and sole shareholder.
The last documents filed by ZÁTKA to the Czech corporate registry refers to this 2017 transaction.
Judging from the latest photos on the web (see below), ZÁTKA's Káraný plant is not currently operational.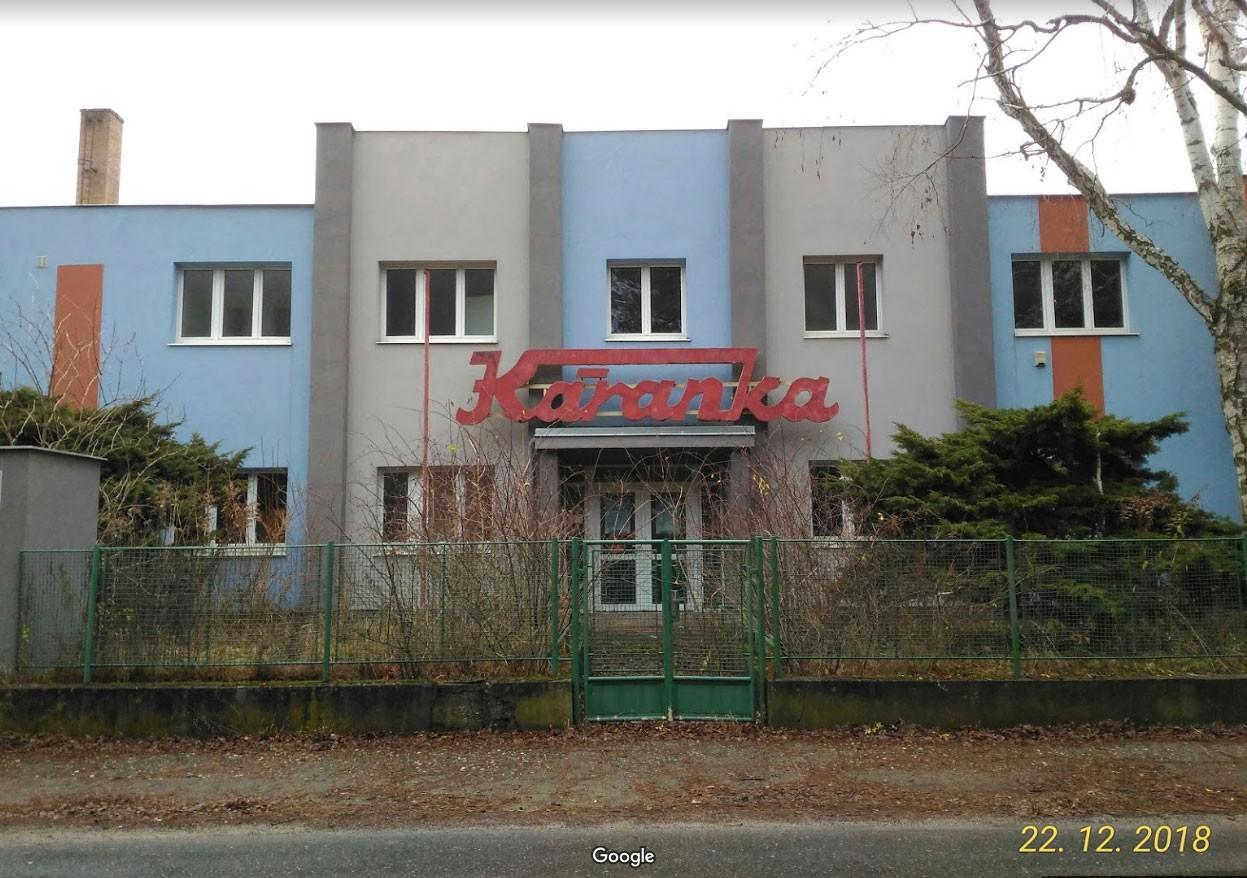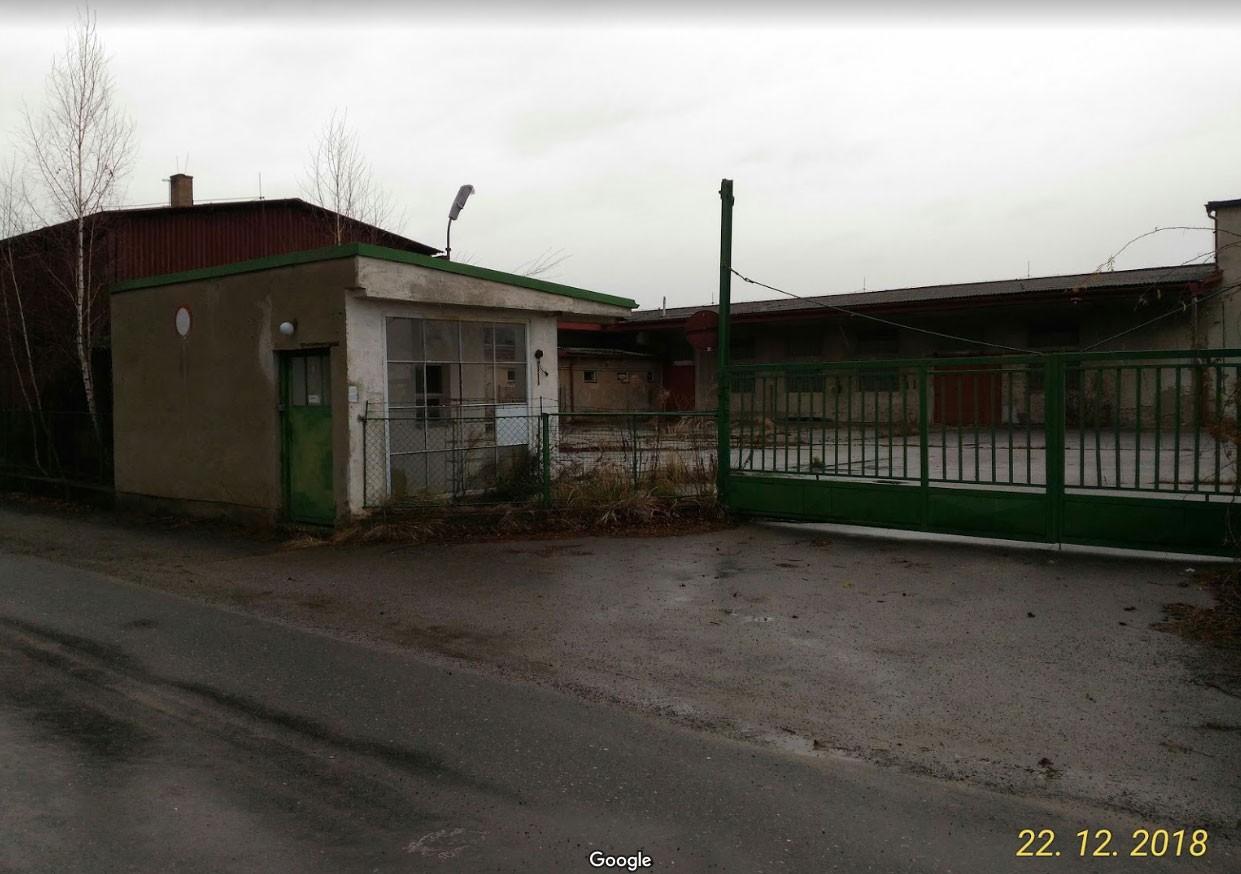 If you found a typo you can notify us by selecting the text area and pressing CTRL+Enter