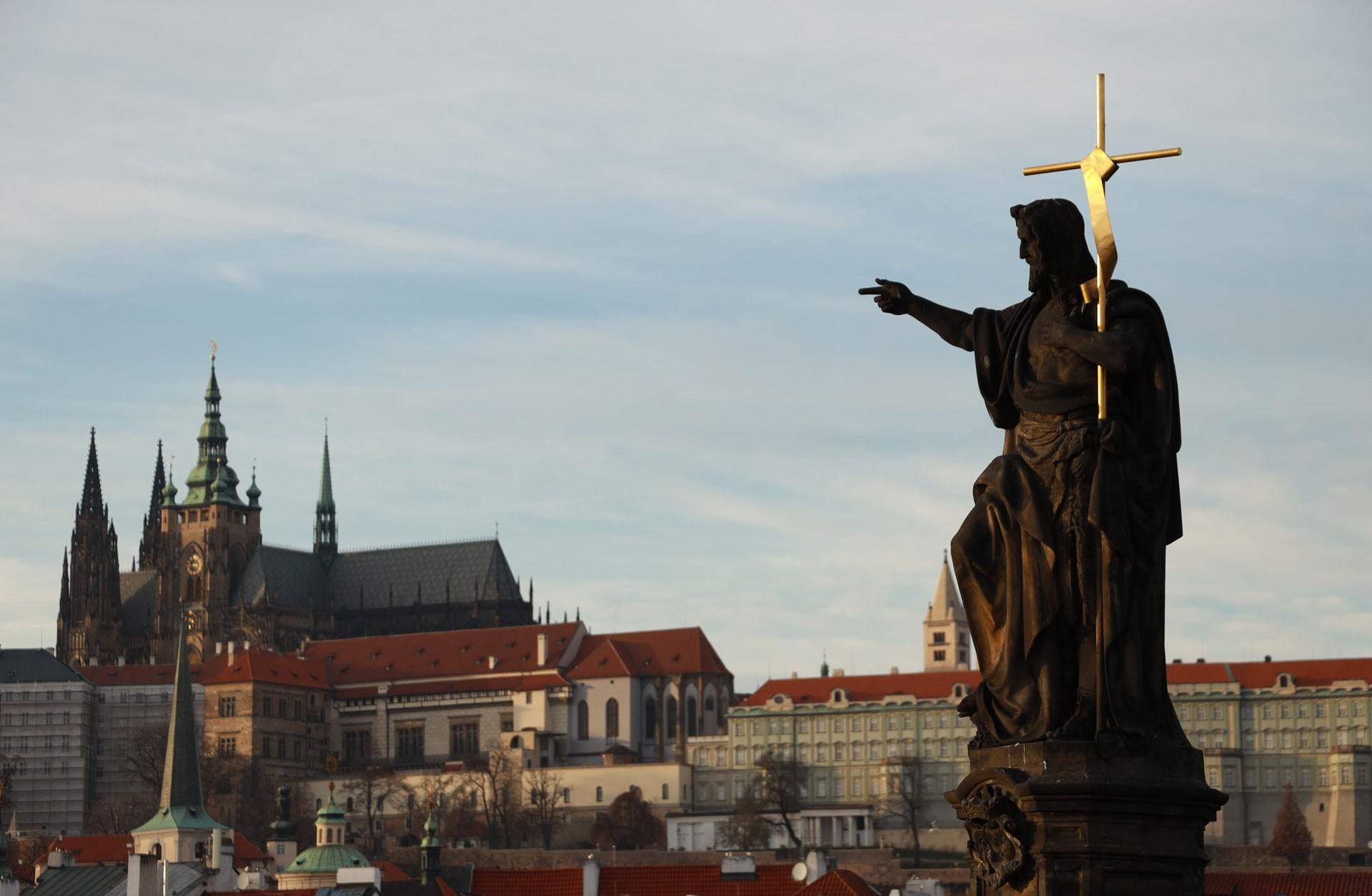 Czech Companies Owned by Children of Former Armenian Officials
The Czech Republic is a destination sought not only by tourists but also by business and real estate investors.
Hetq has published several articles about the links between former Armenian officials and their associates to Czech businesses.
Based on the investigations of our Czech counterparts, as well as the experience of the immigration authorities of that country, Hetq wrote that establishing a "paper" company in the Czech Republic (companies that are not liquidated but also do not actually do business) is a process typically used to obtain a long-term residence permit in the Czech Republic.
Many foreigners take this approach, but our partners from the Czech Interior Ministry say they are aware of attempts to abuse the migration system through "covert" companies.
As for the Armenian officials and their relatives, some own real estate in the Czech Republic and businesses that use that property. Some have set up companies not only to acquire such property (even the fictitious existence of a company facilitates the acquisition of property), but also, as mentioned above, to give the appearance of doing business to obtain a residence permit.
Pedro Production
The company is currently owned by the children of two former high-ranking Armenian officials but was founded by other individuals on January 2, 2008.
MAMATOV GROUP LLC was registered by four citizens of Kazakhstan (Vladimir Mamatov, Olga Mamatova, Lyubov Shvetsova, Vladimir Lee) and Olga Mitrukova, a resident of the Czech Republic. In 2010, they sold the company to Yerevan residents David and Yuri Grigoryan and Lyudmila Mkhitaryan, who renamed the company PALMIRA Holding. In 2011, Ara Hovhannisyan (50%) and Ukrainian Inna Turash (50%) were registered as new owners of the company. The latter, as well as the authorized person of the first owners of the company in managing the LLC, was Olga Mitrukova.
Ara Hovhannisyan is the nephew of Ashot Salazaryan, the founder of the prominent gasoline and diesel fuel company CPS. It was Hovhannisyan, along with Salazaryan and his wife, who founded the CPS Petrol Service Manufacturing Cooperative (CPS) trademark (Salazaryan was its chairman and Hovhannisyan was its vice president). We have previously written about the activities of CPS. Ara Hovhannisyan's father, Aram Hovhannisyan, was Yerevan's deputy military chief in the 1990s, when Vano Siradeghyan was Minister of the Interior.
Let's go back to PALMIRA Holding. In April 2013, Hovhannisyan and I. Turash sold the company to Mher Sahakyan and Lusine Chilingaryan from Yerevan, who later renamed the company Pedro Production.
Mher Sahakyan is the son of Samvel Sahakyan who served as Armenian MP from 2003-2007. S. Sahakyan worked as an accountant at Haytzkhakhot (Armenian Tobacco) Plant, at Grand-Akumb OJSC. He served as Financial and Executive Director of Grand Tobacco LLC and then Executive Director of Masis Tobacco MV LLC. In other words, Samvel Sahakyan was working for the family of Hrant Vardanyan, a well-known businessman in the field of tobacco and confectionery. In 2003, non-partisan Sahakyan was elected a deputy from election district 21 in the Masis region. He was also nominated in the majoritarian system in 2007 but was not reelected.
Lusine Chilingaryan is the founder of Paradigma Armenia CJSC (now BDO Armenia), a consulting-research firm. In 2008, she served as First Deputy to the Head of State Tax Service (Vahram Barseghyan). In 2008-2009, she served as First Deputy to the Chairman of the State Revenue Committee (Gagik Khachatryan), 2009-2012 She is the daughter of Aharon Chilingaryan, a member of the Central Bank Board from 2009-2012.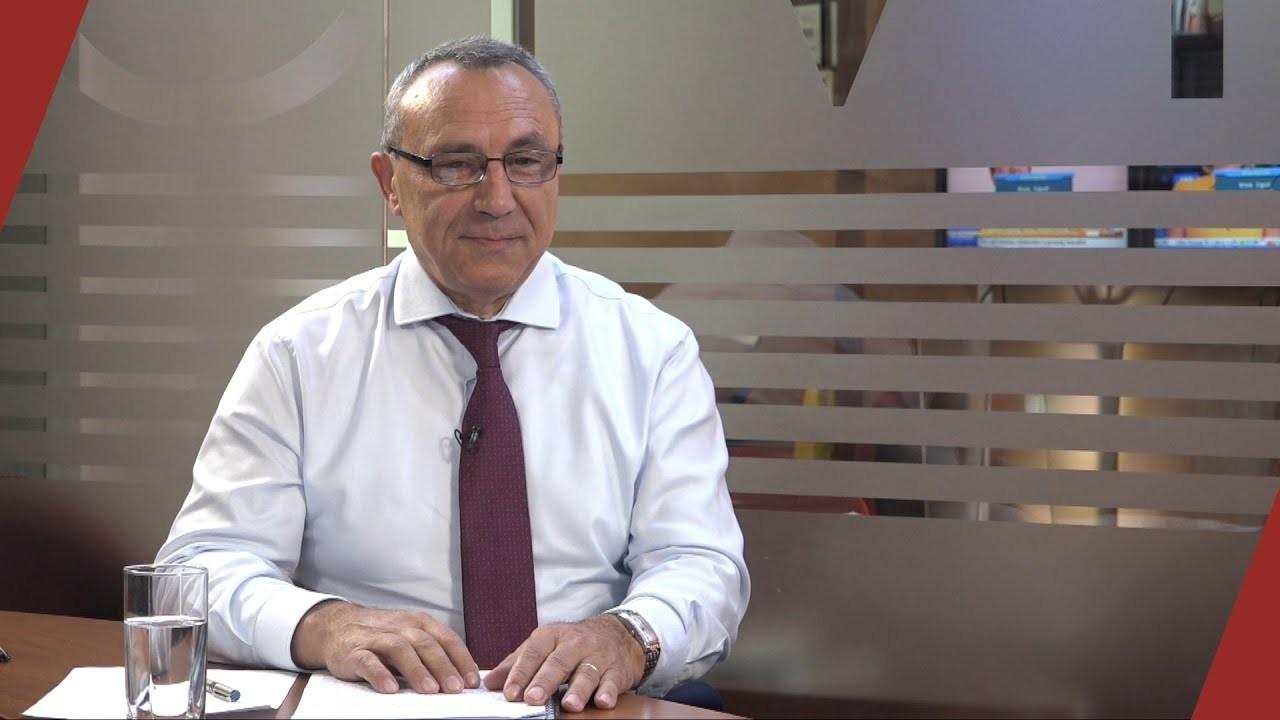 Aharon Chilingaryan (civilnet.am)
Sahakyan and L. Chilingaryan each own 50% of Petro Production, a company with charter capital of 200,000 Czech Koruna (US$8,726).
They are also the directors of the company. Pedro Production's areas of activity include rental of real estate (residential and non-residential), as well as various types of production, trade, and services. The company is registered at Prague Cheshkolipska 391/5, which is a multi-apartment building. None of the names of the Armenian owners of the above company are listed as property owners in the building. In addition, the latest document related to this company in the Czech Business Register is dated 2013.
Jeritsyan Holding
The family of businessman and former Arabkir District Leader (2008-2009) Albert Yeritsyan is one of those who own companies and real estate in the Czech Republic.
Hetq has previously written about Jeritsyan Holding LLC, founded by the Yeritsyans in Prague. On April 12, 2006, the company was registered by Albert Yeritsyan and his son, Robert, and later joined by his brother Artak. The company is currently owned by Robert Yeritsyan (40%), his wife Lilit Asatryan (40%) and their son, Albert Yeritsyan (20%). They are also the directors of the company. Charter capital is 200,000 Koruna.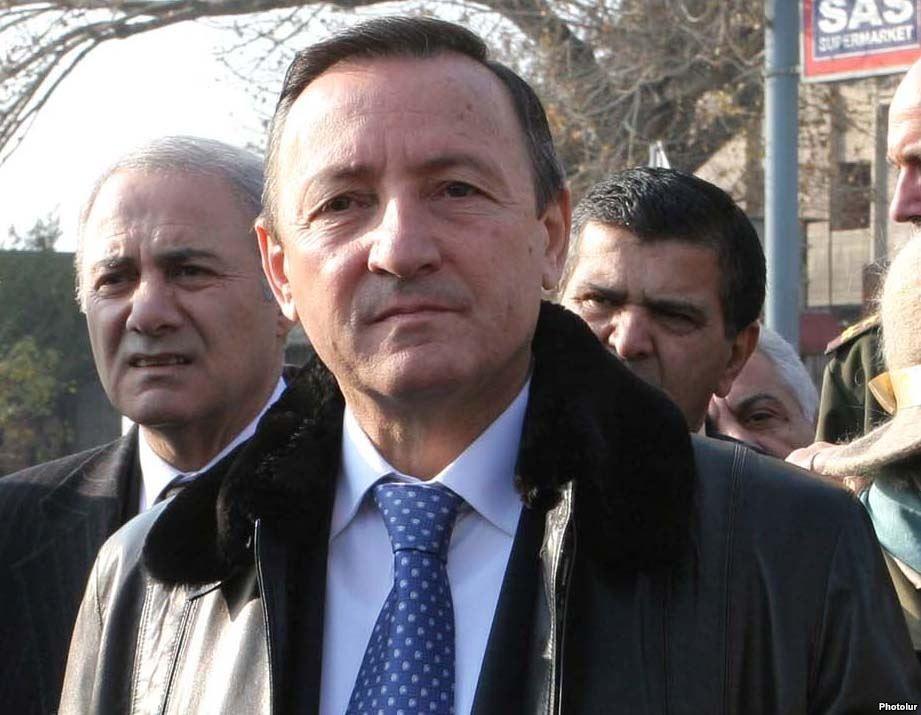 Readers should be reminded that Robert Yeritsyan was wanted by Armenian law enforcement agencies for the attempted murder of former Armenian State Revenue Committee Chairman Gagik Khachatryan. A Czech court denied Yeritsyan's extradition to Armenia because he was granted asylum in that country. It should be noted that the Yeritsyans are citizens of the Republic of Armenia and have a Yerevan registration. Hetq learnt that Robert Yeritsyan had returned to Armenia after the 2018 "Velvet Revolution". We asked the Prosecutor General's Office (PGO) to find out if the prosecution against Yeritsyan had been terminated. Arevik Khachatryan, head of the PGO's press office, said that the prosecution against Yeritsyan had been terminated on the grounds of insufficient evidence.
We wrote that Jeritsyan Holding (registered at Proshetskovskaya 678/2 Prague, a residential building) is, according to the documents, engaged in real estate leasing, manufacturing, trading, and other types of services, but does not have a place of registration. Instead, the company acquired 387 square meters of land and property built on it, in the Kyje district of Prague (Tallinska 1026/67). In this area there is a restaurant U Eriky owned by the Czech company Good Standing LLC, which is not related to the Yeritsyans. In other words, the family of Albert Yeritsyan has allocated his real estate to be used.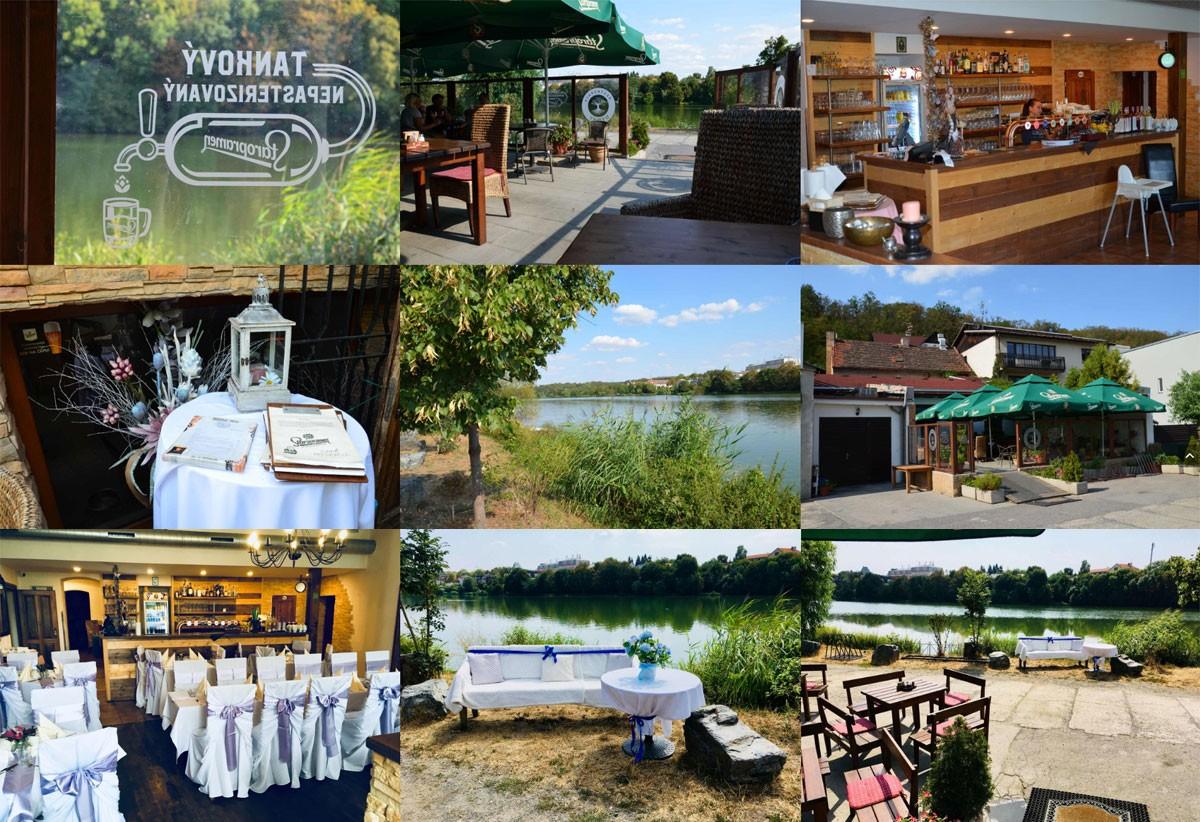 Shortly after our first publication, the owner of the Yeritsyan property in the Czech Republic changed from Jeritsyan Holding to Harutyun Sarukhanyan (from Yerevan), who was probably a relative of Albert Yeritsyan's wife, Anahit Sarukhanyan.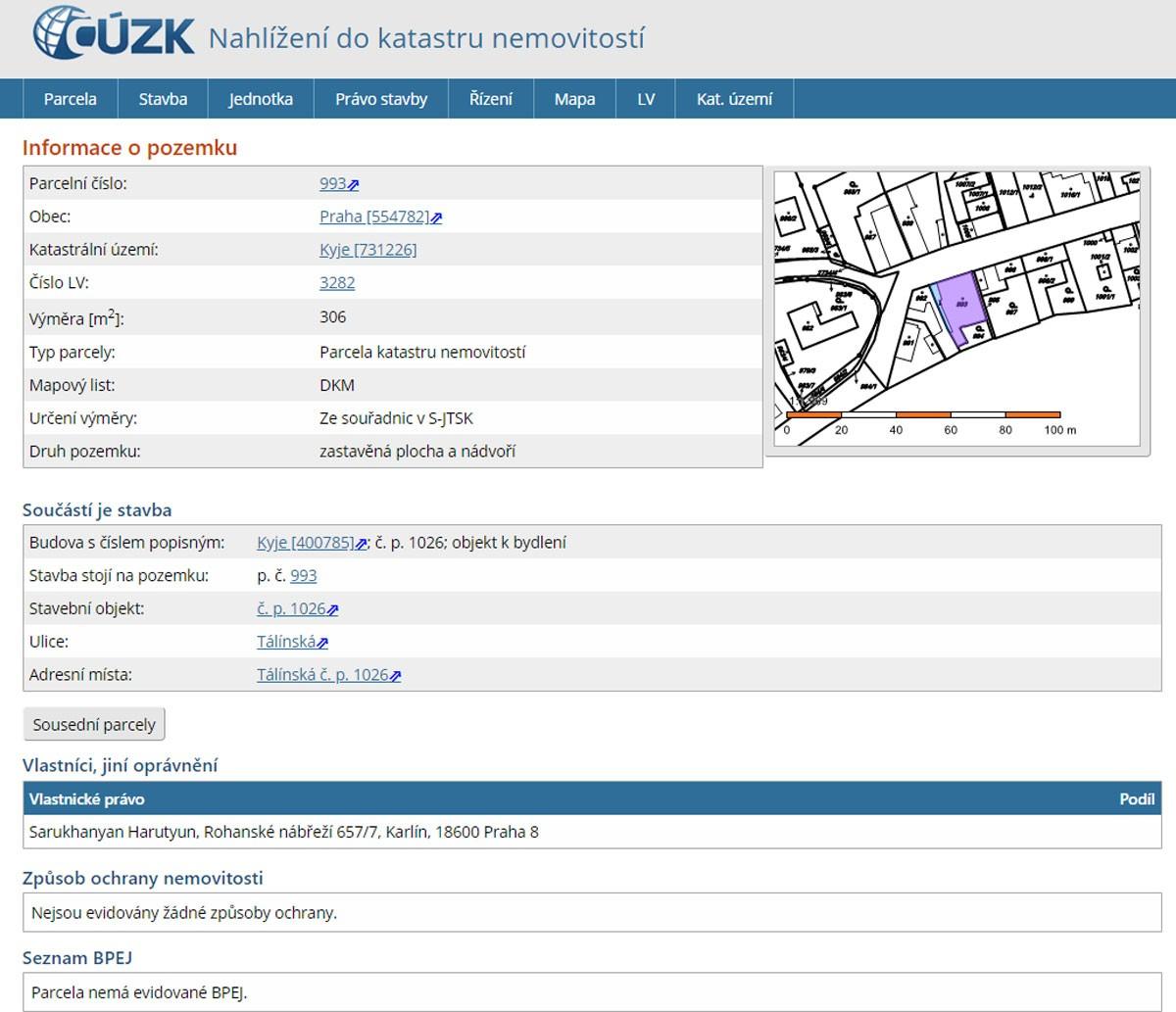 Kyje neighborhood real estate. Lot #1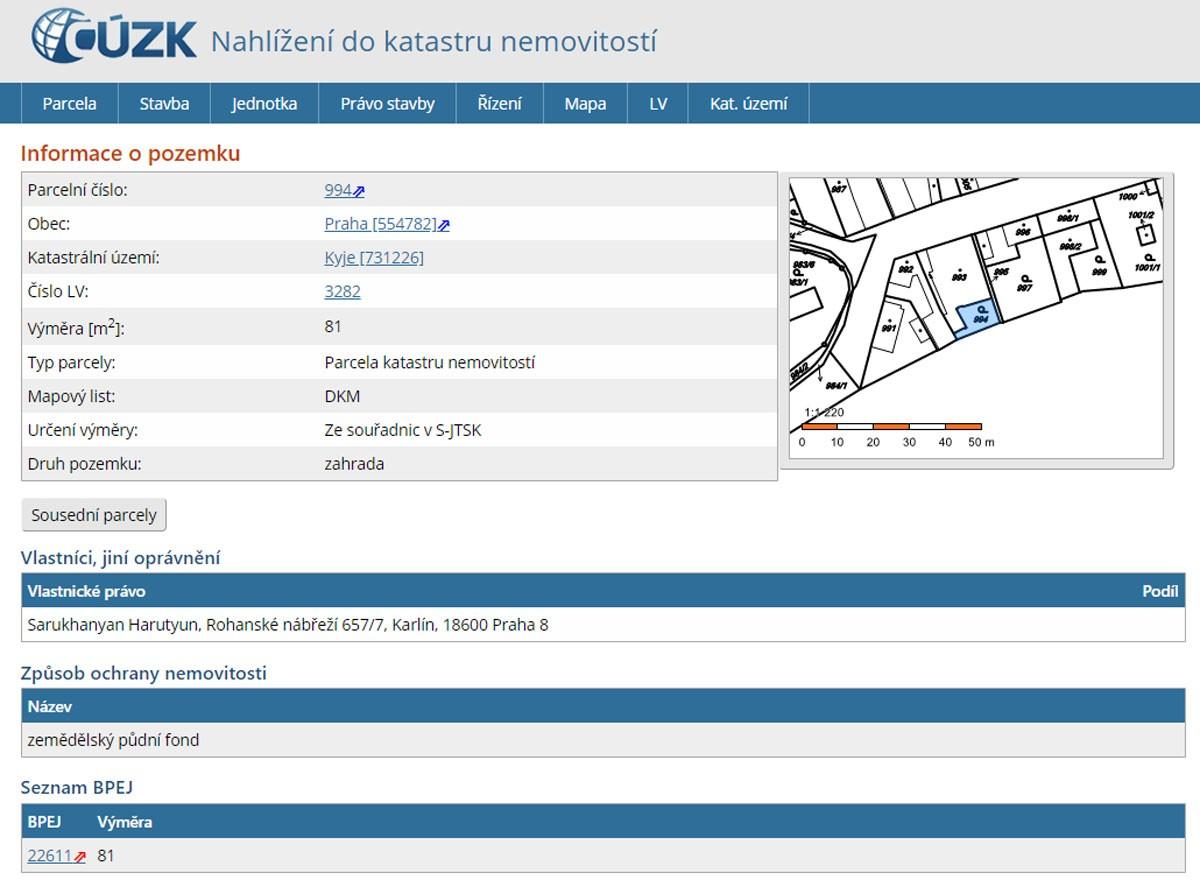 Kyje neighborhood real estate. Lot #2
PLATINIUM
Albert Yeritsyan's daughter-in-law, Lilit Asatryan, became a shareholder in PLATINIUM LLC, another company registered in Prague in 2010. The company was founded on May 19, 2008 by two Armenians, Khachatur Gharibyan and Ashot Hakobyan, who in 2010 transferred the company to Lilit Asatryan and family relative Vardouhie Nanagoulyan, from Yerevan. Asatryan was later replaced by her father-in-law, Albert Yeritsyan, and since November 2015 the only owner of PLATINIUM is Artak Yeritsyan, who is also the director.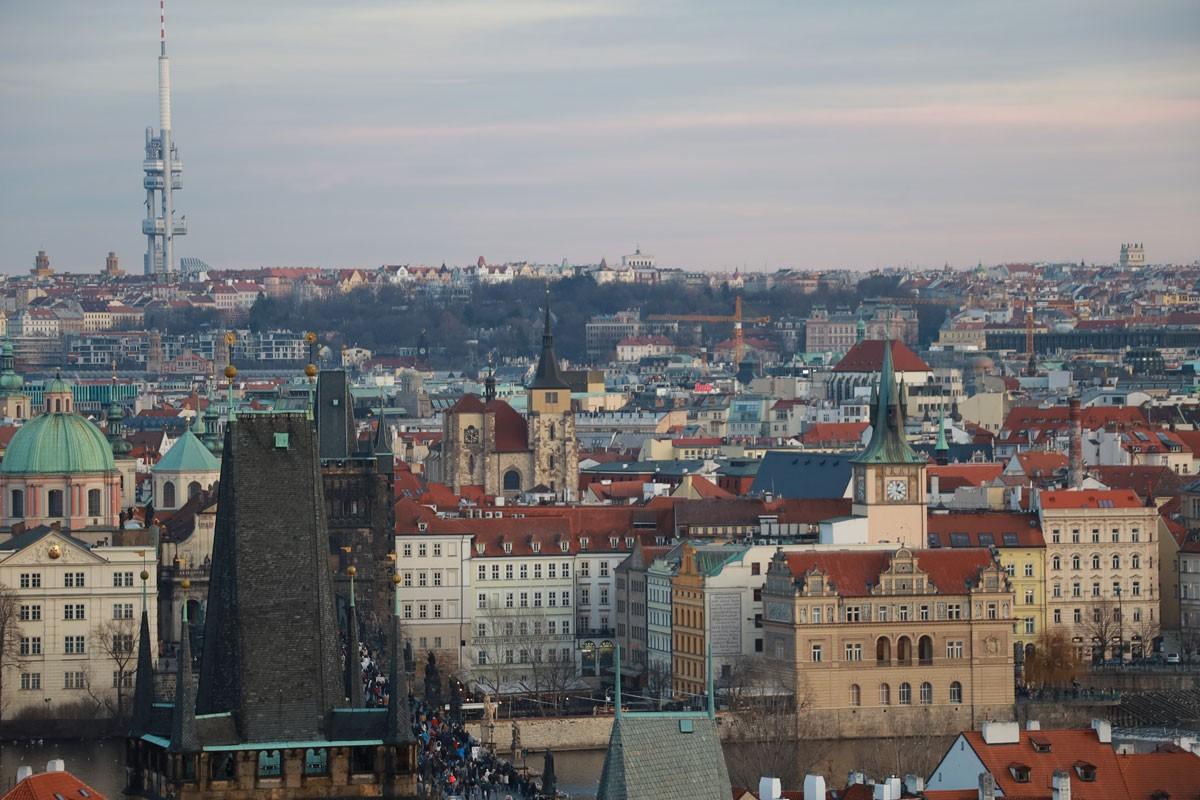 BZ Vend Company
Artak Yeritsyan also owns BZ Vend Company, registered at the same address of PLATINIUM". BZ Vend was established on October 21, 2013 by Belarusian Christina Zolatava and Russian Tatyana Bogdanova. In October 2015, they transferred the company to Artak Yeritsyan, who became the sole director and owner. The company, with a charter capital of 200,000 Czech Koruna, deals in various types of production, trade and services, as well as hotel operations.
The assets and liabilities listed in the latest financial statements of all three Yeritsyan companies are quite small.
Prague photos by Saro Baghdasaryan
If you found a typo you can notify us by selecting the text area and pressing CTRL+Enter