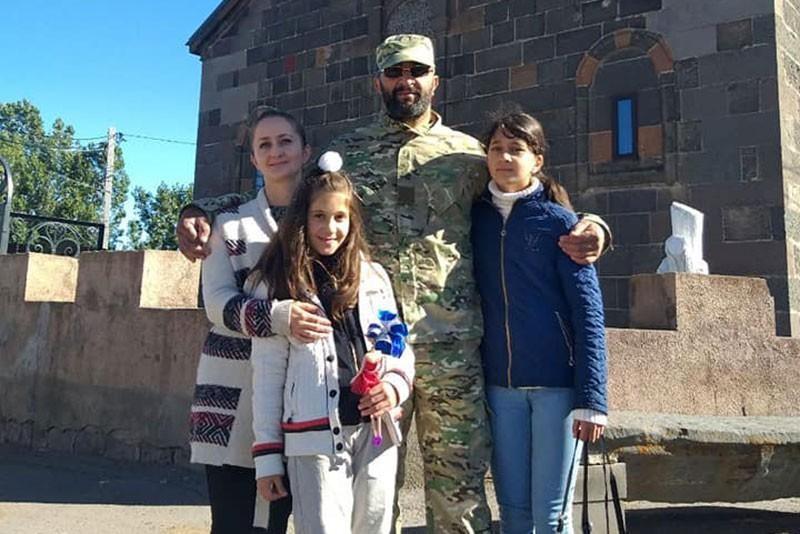 Georgia Bars Reentry to Javakhk Armenian Who Fought in Artsakh
On November 29, Georgian border guards banned Maxim Arzumanyan, who left to fight in Artsakh, from returning to his home in Ninotsminda where his wife and kids await his arrival.
Arzumanyan attempted to enter Georgia via the Sadakhlo checkpoint (Bavra checkpoint is not serviced due to the epidemic), but after waiting for him for nine hours, the Georgian border guards issued a document banning him from entering the country.
The document does not specify why Arzumanyan is barred from entering Georgia
His family members are Georgian citizens. He is a citizen of Armenia with permanent residence status in Georgia.
Arzumanyan had come to Armenia in early October to volunteer for the Artsakh war. He hooked up with the Black Panther unit.
He has been a karate coach in Georgia for fifteen years, opening his Club Max gym in Ninotsminda three years ago.
"I work in the sports field in Georgia, I'm a member of the Arm Wrestling Federation and the Georgian Karate Federation. I rent a space and operate a school for the kids. What's the problem?" Arzumanyan asks.
He contacted the Armenian Embassy in Georgia and Javakhk MP Samvel Manukyan to find out why he was banned from returning home.
So far, there's been no clarification.
The Armenian Consulate in Georgia told Hetq that they're looking into the matter,
Arzumanyan says that if he's not allowed back into Georgia, he'll leave for Moscow for work and move his family out of Javakhk.
If you found a typo you can notify us by selecting the text area and pressing CTRL+Enter