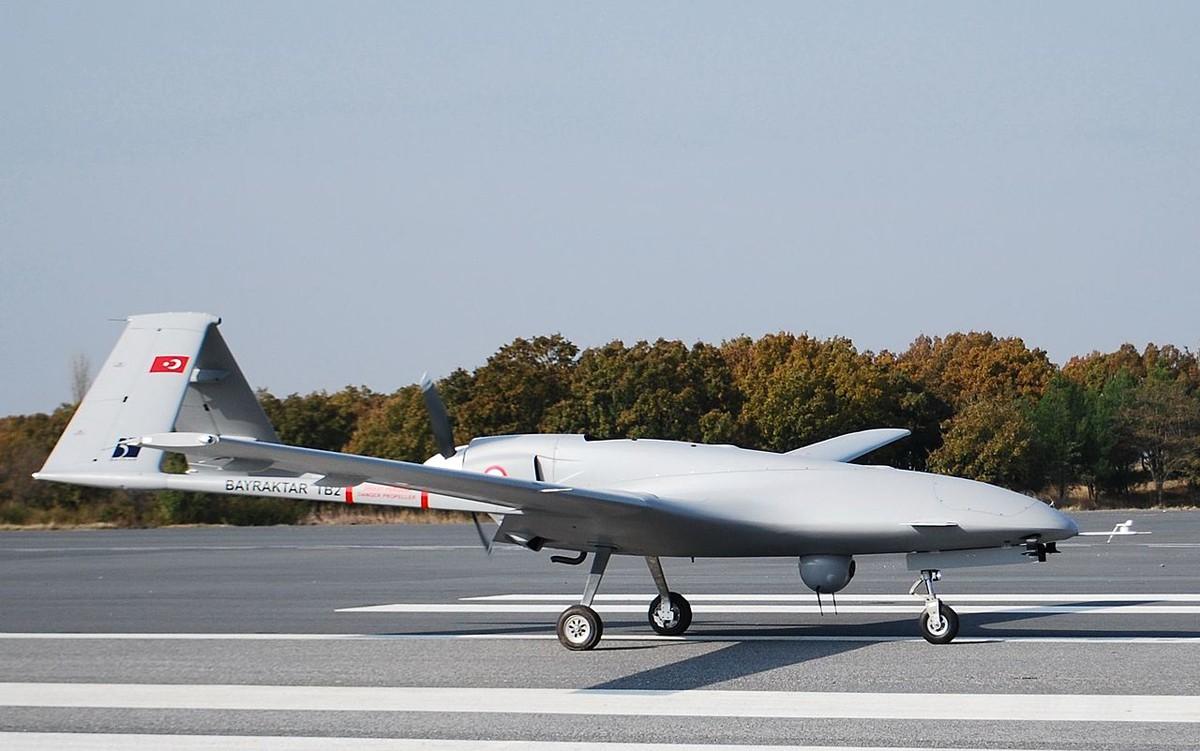 British Aircraft Company Cuts Supplies to Turkish Drone Manufacturer
Andair, a British company that designs and manufactures precision aircraft components, has stopped supplying products to BAYKAR, a leading Turkish defense company known for its manufacture of the Bayraktar TB2 unmanned aerial vehicle (UAV).
Andair, in a statement released on January 11, said that it had received a request from the Armenian Embassy in the U.K. to stop supplying parts to BAYKAR since the Turkish company was using them to outfit military drones.
Andair said it launched an investigation and revealed that the charge was true.
BAYKAR drones were widely used to deadly effect in the recent war against Artsakh.
The company was founded in 1984 by Özdemir Bayraktar, whose son Selçuk is the company's technical director and Turkish President Erdogan's son-in-law.
This is not the first time that the Turkish company has lost one of its suppliers.
Turkish Bayraktar TB2 drones damaged during the recent Artsakh war were proved to have carried cameras of the Canadian company WESCAM. WESCAM is a subsidiary of the American company L3Harris Technologies.
Even before the Artsakh Defense Army shot down the Bayraktars, there were already reports in early October of last year that Canadian technology was being used on Turkish drones. Canadian Foreign Minister François-Philippe Champagne decided to freeze the supply of military equipment to Turkey and launch an investigation. This caused dissatisfaction in Turkey.
Earlier, Canada took such a step in October 2019, when Turkey, during its invasion of Syria used Bayraktar TB drones against Kurdish forces. It should be noted that the cooperation was not terminated by L3Harris WESCAM but banned by the Government of Canada.
During the recent Artsakh war, in addition to Canada, American companies cooperating with Turkey were also under pressure.
In late October, Armenian-Americans demonstrated outside the American company Viasat, which sells satellite communications and equipment to Turkey. The company's products and communication technologies are used for Turkish Bayraktar TB2 and Anka-S combat UAVs.
Viasat told the protesters that it intended to cut off supplies to Turkey and would soon apply to US government agencies to investigate how Turkey uses its technologies.
A Viasat spokesman said they were unaware that their products had been used against civilians and to bomb hospitals.
In the fall of 2020, the Austrian company Rotax, which makes engines for the Bayraktar TB2 drones, halted supplies to Turkey.
Rotax is a subsidiary of the Canadian Bombardier Recreational Products and stopped cooperating with Turkey on the orders of the parent company. It should be noted that Rotax engines were produced for light and ultralight aircraft for non-military purposes, and their sale was carried out by international intermediaries. In this case, Italy supplied Turkey.
Andair is the third company, after WESCAM and Rotax, to stop supplying components to BAYKAR.
If you found a typo you can notify us by selecting the text area and pressing CTRL+Enter