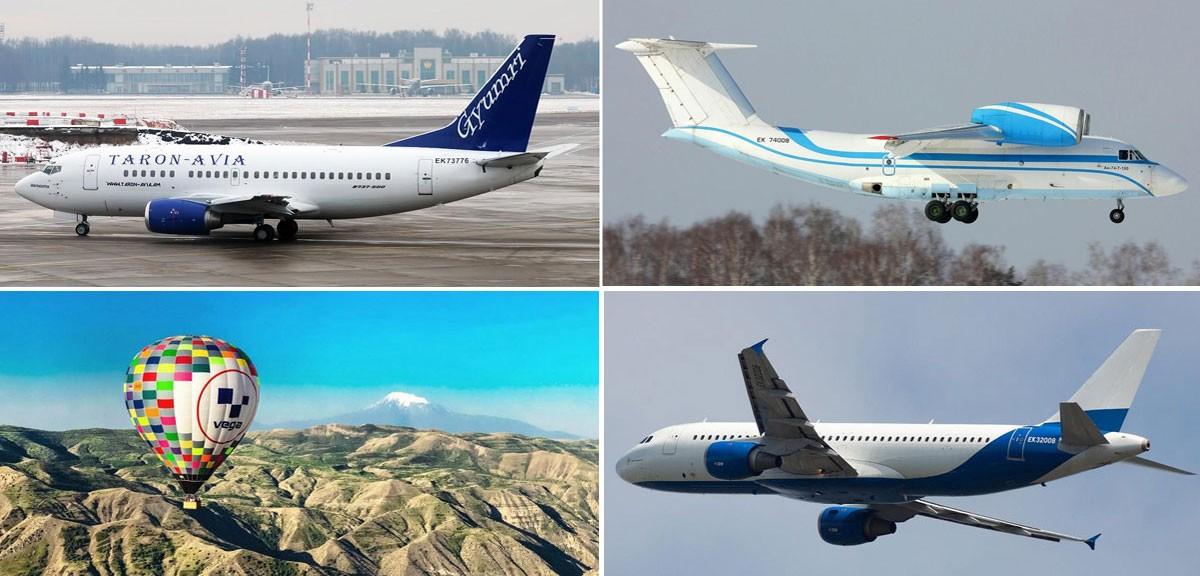 Armenia's Civil Aviation Crisis: Four Carriers Quit Market in Past 1.5 Years
From November 2019 to February of this year, four companies dropped out of the Armenian aviation market. Their leaving was not voluntary, however. The four were stripped of their Air Operator's Certificate (AOC) which is needed to fly commercially.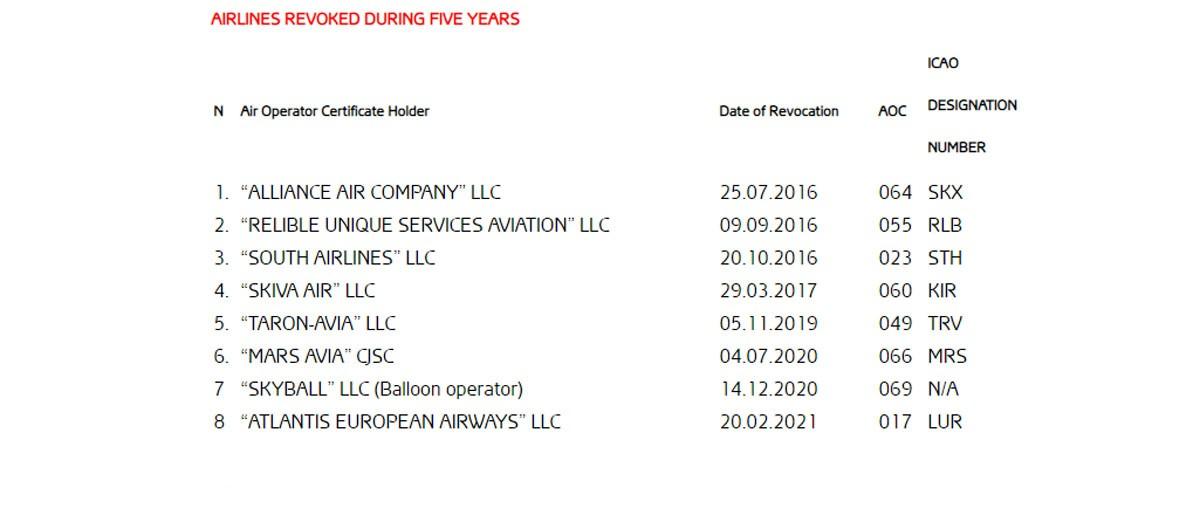 At first glance, it may seem that closing companies, so to speak, is a normal phenomenon, since aviation is also a branch of the economy. Aviation companies can be opened and closed like any others.
More importantly, aviation is an area of ​​strategic importance, especially for a country like Armenia that has an unfinished war. Moreover, the importance of aviation became apparent during the recent 44-day war, when Armenia and Artsakh were in urgent need of supplies. The same importance was felt during the coronavirus epidemic, both in evacuating Armenian citizens from other countries and in transporting humanitarian aid.
The fact is that Armenian aviation has been holding on by a thread for the past eight years or so.
On November 5, 2019, Armenia's Civil Aviation Committee (ACAC) revoked the AOC of Taron-Avia LLC. Prior to this, the company's operation had been suspended for six months so that it could resolve several shortcomings. Taron-Avia, which had economic problems both in Armenia and in Russia decided to cease operations altogether. This decision came on the heels of the European Union announcing "close monitoring" of civil aviation in Armenia after examining Taron-Avia. Months later the EU included airlines registered in Armenia in its "blacklist" given the Armenia Civil Aviation Committee's lax control over them. This prohibited the entry of Armenian-registered planes into the EU.
According to Armenia's State Revenue Committee, the activity of "Taron-Avia" LLC is currently suspended.
On July 4, 2020, the ACAC revoked the AOC for Mars Avia CJSC. The ACAC suspended the operation of the AOC in February of the same year and gave it time to correct exposed shortcomings. Violations in both Taron-Avia and Mars Avia were about flight safety. Note, however, that the activities of the two airlines were somewhat different. While Taron-Avia was engaged in passenger transportation, including leasing its planes to various companies, the main activity of Mars Avia was cargo transportation in Africa. It is also important that the aircraft of this carrier from time to time appeared in various scandalous stories, including the last time in October 2019, when Armenia was already the focus of EU attention. Mars Avia aircraft have operated in countries that, to put it mildly, do not shine with their flight safety: South Sudan, Chad, Central African Republic, Somalia, Democratic Republic of Congo.
According to the State Revenue Committee, the activity of this CJSC is also suspended.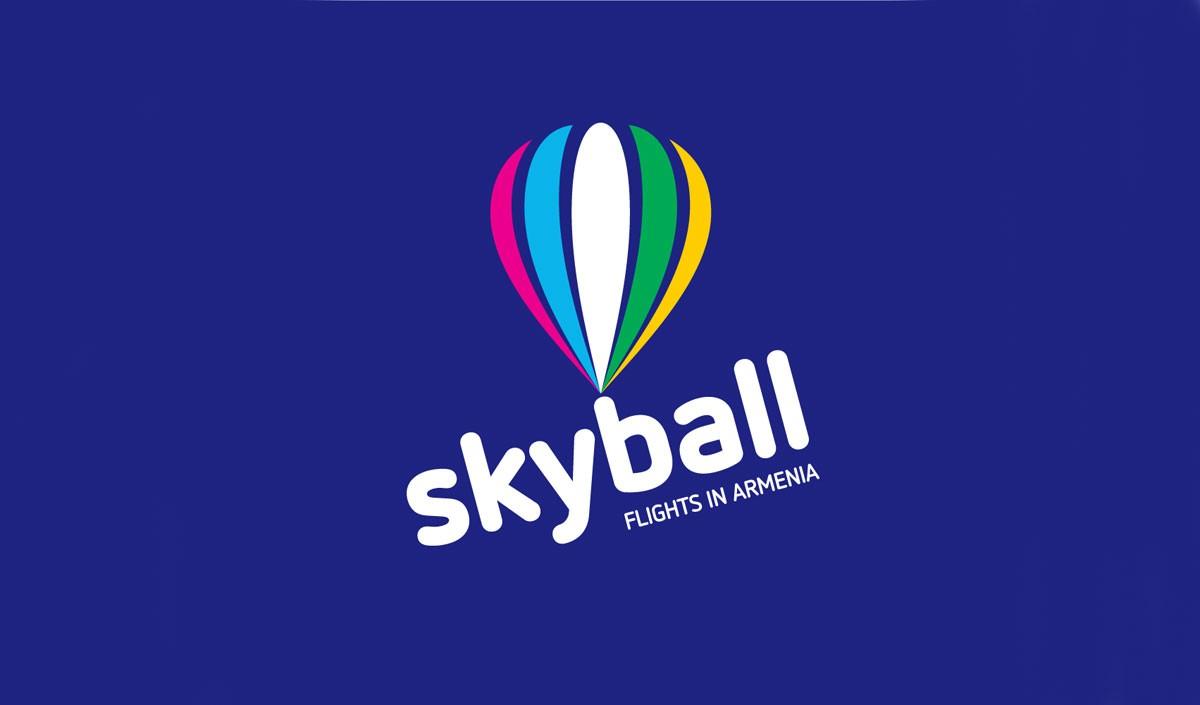 On December 14, 2020, the validity period of Skyball LLC's AOC expired and was not extended. This company is the only one in Armenia that operates air balloons. As of February 22, the company had two balloons registered in the RA aircraft register (registrations: EK-B001, EK-B002), which, however, according to the ACAC website, did not have a certificate of airworthiness. It should be noted that the AOC allows for commercial transportation, but for non-commercial flights it is not necessary. This cannot be said about the certificate of airworthiness, without which no aircraft has the right to take off.
Recently, Skyball founder Nairi Barseghyan tried to set a new world record for being in a balloon (the current record is 32 hours and 12 minutes) but failed. Nevertheless, Barseghyan announced that she would try again.
According to the State Revenue Committee, Skyball LLC is still operating today, and it is not ruled out that its AOC will be restored.
The validity period of Atlantis Europe Airways' AOC expired on February 20, 2012 and has not been extended. The company, which mostly leased its aircraft to other airlines, was declared bankrupt on September 15 last year. According to DataLex.am, 69 creditors have been approved in the final list of the company's creditors. In addition to the bankruptcy case, Atlantis has been sued by its former employees, as well as an Arab company owned by Taron-Avia's owner, whose plane was previously leased by Atlantis. Hetq wrote about these lawsuits, the investigation of which is still in progress.
Judging by the fact that Atlantis was declared bankrupt based on the application of its main partner Unibank, we can assume that the airline will not recover, and the bankruptcy case will end with the liquidation of the company.
Atlantis European Airways LLC has three aircraft registered in the RA Aircraft Register (registrations: EK-32008, EK-32002, EK-32003), the first of which belongs to Unibank and the other two to the Cypriot Arolova Enterprises Limited.
They would probably be removed from the Armenian register and moved to another country, especially given that they were previously operated in European skies and faced with the fact that Armenian planes were blacklisted by the EU. According to the ACAC website, as of February 22, these three planes, which are still in the RA register, did not have a certificate of airworthiness.
If you found a typo you can notify us by selecting the text area and pressing CTRL+Enter