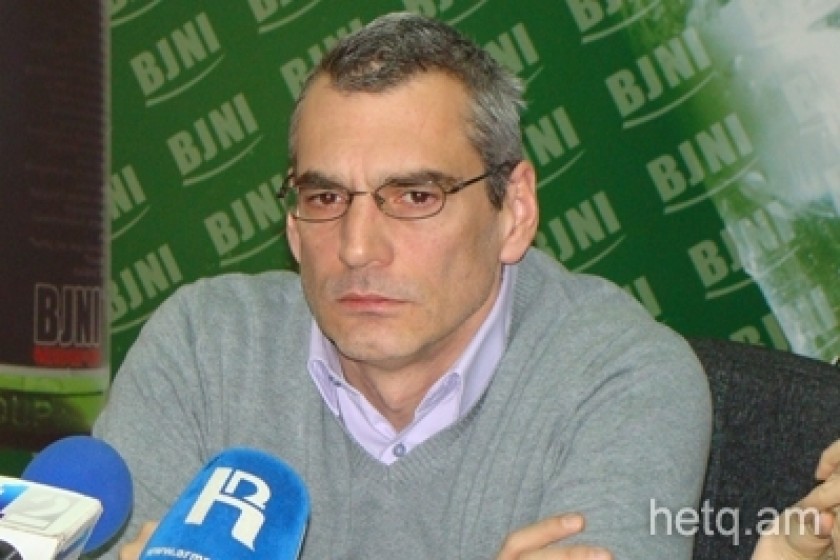 Giragosian to Diaspora - Stop Regarding Armenia as Disneyland
Richard Giragosian, who heads the Regional Studies Center think-tank in Yerevan, declared it was high time for the diaspora to stop viewing Armenia as a "Disneyland"
Giragosian, a transplanted diaspora Armenian, stated Armenia must become the center of the universe for Armenian worldwide, where issues of human rights, democracy and economic development assume equal importance with genocide recognition.
The analyst said that the Armenian government should be doing much more to facilitate conditions leading to more from the diapora moving to Armenia. Giragosian has been living in Armenia for the past seven years.
He stated that both for those living in Armenia and diaspora-Armenians, there are two basic challenges – a lack of possibilities and the oligarch dominated economy.
Free and fair elections, Giragosian argued, would not only create an opportunity to improve the life of Armenian citizens, but would also improve the lot of diasporans residing in Armenia.
The analyst pointed to the near total absence of any talk regarding Armenia-Turkish relations and the Genocide issue in the parliamentary campaign as indicative of the very low level of political discourse in Armenia.
He labelled this politics of individuals and not serious debate.
Issues of prime importance – Armenian-Turkish relations, Armenian-Russian relations, Artsakh – are infrequently discussed. He said there must be more debate on these issues so that the public gets a better grasp of the positions of the various parties.
Giragosian argued that the Armenian Genocide shouldn't be the only issue on the diaspora's agenda, arguing that battling the oligarchy in Armenia is also very vital given that it poses a huge threat to the state itself.
The oligarchs, said Giragosian, thwart both democratic and economic development. He found it appalling that many are to be re-elected to the country's parliament.
If you found a typo you can notify us by selecting the text area and pressing CTRL+Enter