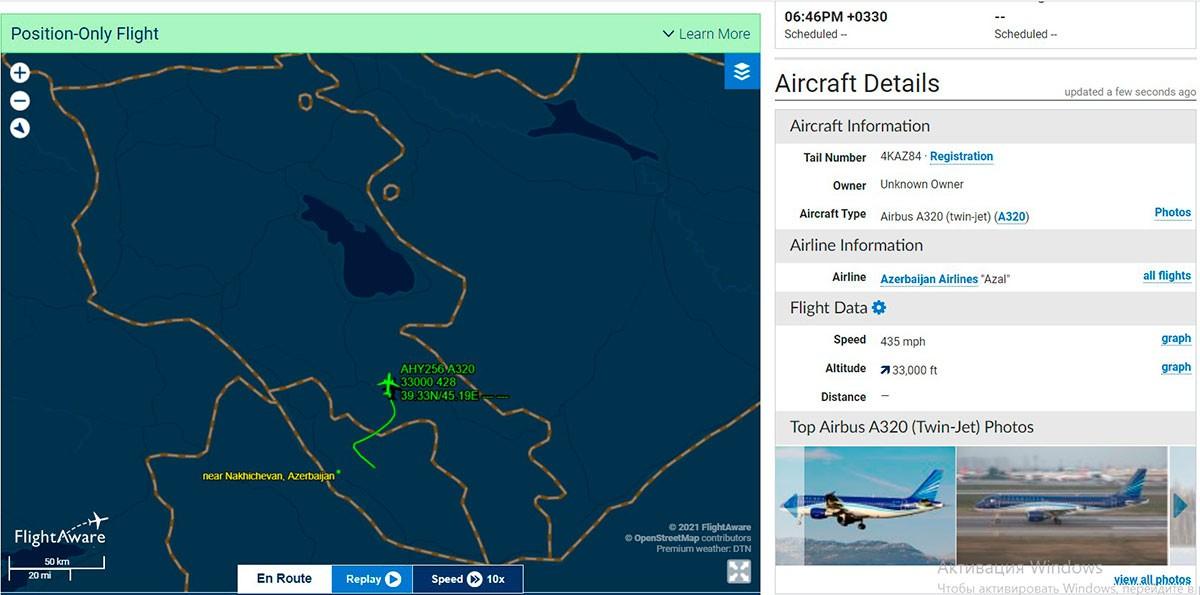 Azerbaijan's National Carrier Uses Armenian Airspace While Launching Ground War Against Armenia
On November 14, Azerbaijan launched military operations against the sovereign territory of Armenia, deploying armored vehicles among its weapons arsenals.
Azerbaijani forces have seized several Armenian military posts along the border.
The Armenian Ministry of Defense has not yet clarified the number of victims and wounded, but has confirmed that twelve Armenian servicemen have been taken prisoner.
Against this backdrop, AZAL, Azerbaijan's national air carrier, is operating Baku-Nakhijevan-Baku flights over Armenian airspace. As yet, there is no information about Armenia banning the entry of the Azerbaijani air operator from Armenian airspace.
Thus, from November 14, when Azerbaijan launched military operations in the direction of the eastern border of Armenia, in fact, aiming to use force to open a corridor from the Lachin and Kelbajar regions to Nakhijevan, AZAL has continued uninterrupted flights over Armenia. It has made three flights daily.
From the website flightradar24.com we learn that while today's last flight (J2 256), was to return from Nakhijevan to Baku, the AZAL Airbus A320 plane first left Nakhijevan in another direction – to Syria.
The Azeri-registered 4K-AZ84 aircraft, which made all AZAL Baku-Nakhijevan-Baku flights today, was recorded by flightradar24.com in Syria at 18:25 Yerevan time. It landed in Nakhijevan around 19:00 and at this moment it is flying to Baku again (see below).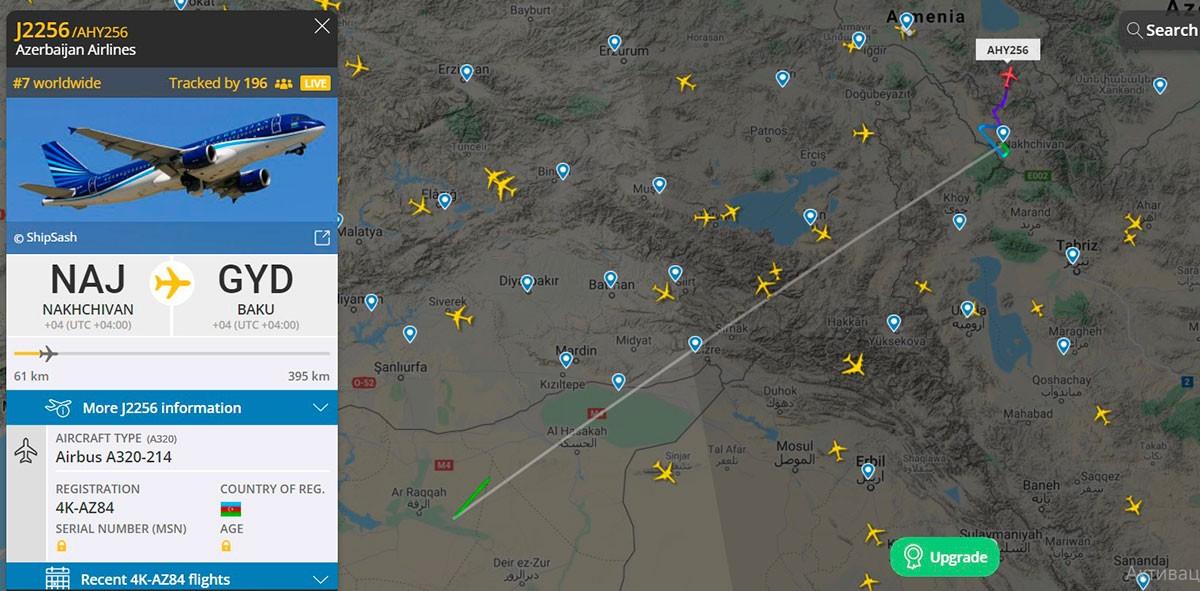 One can only guess who was on the plane when it returned from Syria to Baku. When this article was published, the Azerbaijani plane was in Armenian airspace (see above).
If you found a typo you can notify us by selecting the text area and pressing CTRL+Enter