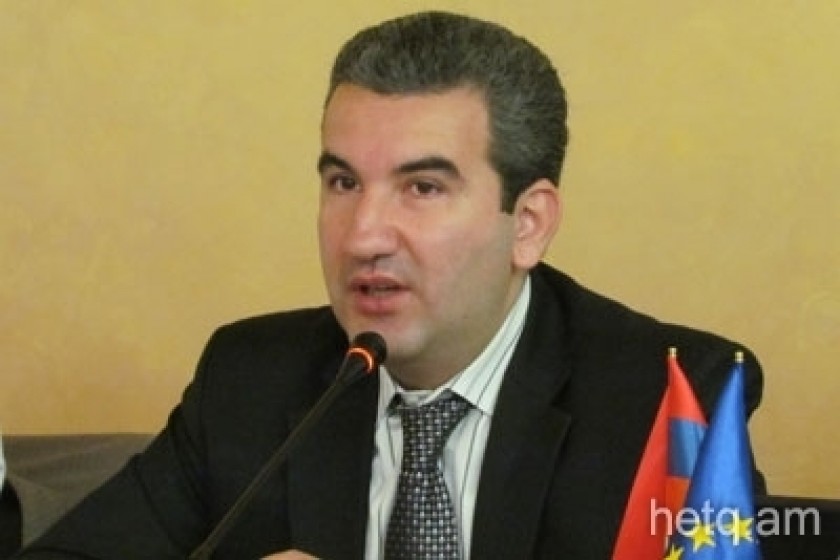 SCPEC Cover-Up? Why is Commissioner Shaboyan Concealing Monetary Awards Info?
Before being appointed the Commissioner of the State Commission for the Protection of Economic Competition (SCPEC) of Armenia in 2010, Artak Shaboyan worked at the Central Bank for ten years.
When he took over the SCPEC, Shaboyan brought many of his friends from the Central Bank.
Hetq has learnt that Shaboyan is constantly bestowing his buddies with various monetary awards.
So we wrote to Shaboyan and asked him to provide us with a list of the recipients of such largesse during 2012 and the amounts awarded. We also wanted to know the reasons for the awards.
The SCPEC responded that its budget did not have a specific expenditure classification for such awards.
According to the SCPEC, certain awards were given to employees dismissed due to lay-offs and other cutbacks who had noteworthy work records.
The state agency said the amounts of the awards was "information of a personal nature" and not subject to public disclosure.
We should remind readers that the SCPEC is a government financed agency and thus subject to public scrutiny.
The SCPEC's "personal information" argument is absurd. In fact, on several occasions, the internal decisions of Commissioner Shaboyan have been posted on the agency's notice board for all to see.
The SCPEC, in its response, fails to mention any legal basis for its refusal to publicly disclose information about these monetary awards.
So what is Commissioner Shaboyan hiding?
Perhaps, Shaboyan hasn't posted any information about these awards to his friends on the SCPEC notice board so that other staffers don't get jealous and complain.