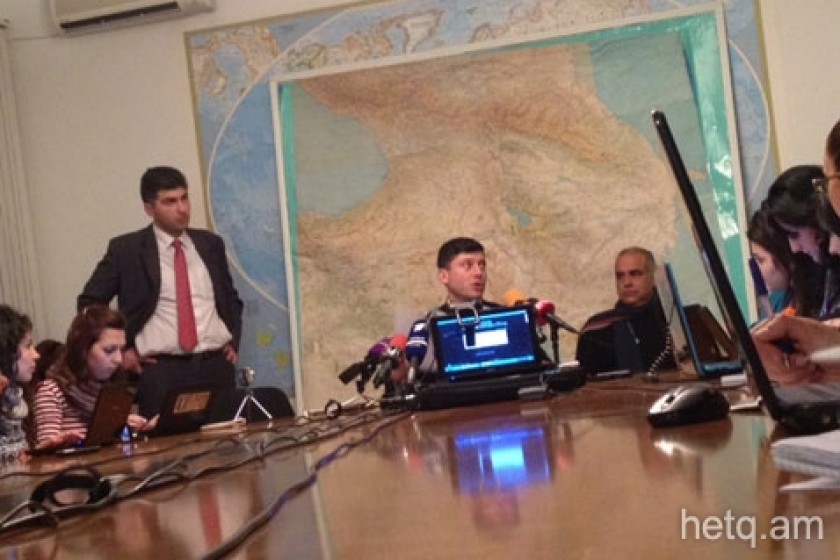 Heritage Party Claims Samvel Aleksanyan Cohorts Made Death Threats
At a late night press conference, Raffi Hovannisian's press secretary contested the official vote tallies in 42 polling precincts.
Hovsep Khourshoudyan said that of the 27,902 ballots cast in those precincts, Hovannisian actually won 68% and Serzh Sargsyan 32%.
Khourshoudyan claimed that election officials received instructions from their superiors not to hand over the transcripts of those precincts in which Hovannisian had won.
He also claimed that a Heritage Party representative was threatened by a group associated with Samvel Aleksanyan who had engaged in ballot stuffing in a Malatya-Sebastia precint.
The Heritage Party member was told that if he reported the infraction his family would be killed.