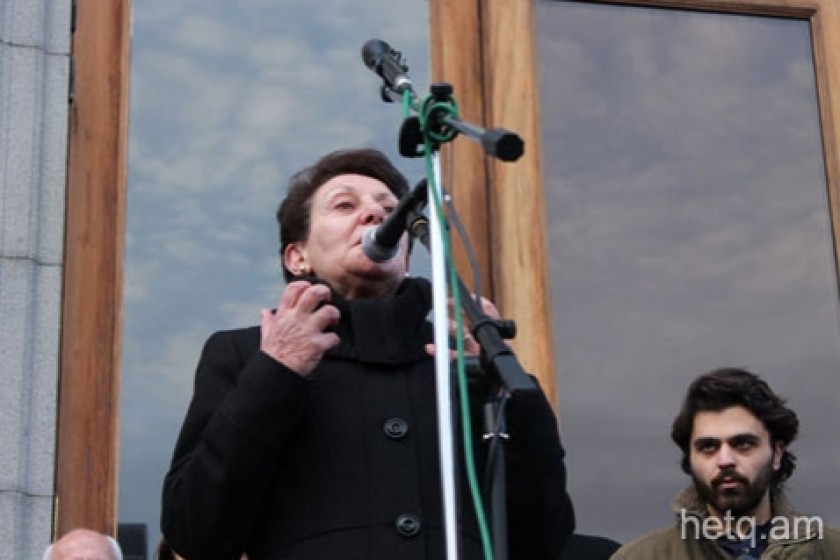 Anahit Bakhshyan: Raffi Won Twice as Many Votes than Officially Declared
Former Heritage Party MP Anahit Bakhshyan told the crowd at Freedom Square that she was fraught with emotion because there was a storm stirring inside her ready to burst.
"I have a deep lack of justice, sincerity and truth within me and I can no longer tolerate it all," said Bakhshyan, adding that she is pinning all her hopes, as well as exposing the organizers of the October 27, 1999 massacre in the parliament, on Raffi Hovannisian. (Her husband was one of those killed that day)
Bakhshyan declared that there was no doubt in her mind that Hovannisian had garnered twice the 37% of votes as published by the Central Electoral Commission.
The preliminary official vote count gives Raffi Hovannisian 539,672 to Serzh Sargsyan's 861,160.