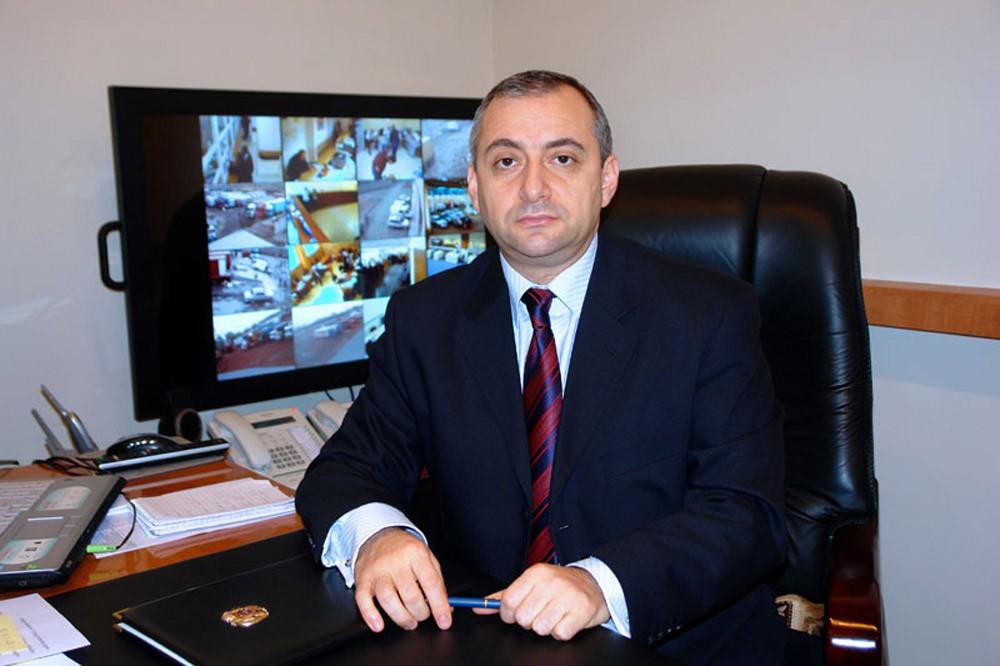 Abuse of Official Power: International Arrest Warrant Issued for Former Armenian Deputy Minister of Finance
Armenia has filed an international arrest warrant for former Deputy Minister of Finance Artur Afrikyan, charged with financial improprieties while on the job.
According to Armenia's National Security Service (NSS), Afrikyan, who served as deputy finance minister from 2014 to 2016, conspired with his boss at the time, Minister of Finance Gagik Khachatryan, to purchase 8,500 electronic locks worth AMD 2.282 billion for the Customs Service even though that agency only needed 2,000 locks.
The NSS alleges that the over purchase was deliberate and was aimed at showcasing the work of the ministry in the international cooperation sector in the best possible light and to show that the ministry was intent on equipping the Customs Service with modern equipment.
The NSS says that as a result of their actions, the government suffered material damage amounting to AMD 1.747 billion.
Afrikyan, who left Armenia in June 2018 after the "Velvet Revolution" has been charged with Article 308 of Armenia's Criminal Code (Abuse of Official Authority).
Armenia's Prosecutor General's Office says that this matter is included in the charges filed against former Minister of Finance Gagik Khachatryan, who has been detained since August 2019.
The NSS accuses Khachatryan of Article 308 (abuse of official authority which negligently caused grave consequences) and Article 179 (Embezzlement). He faces two to six years imprisonment if found guilty on the first charge and five to eight on the second.
According to the indictment, the damage caused by the crime amounts to 7 billion drams. Khachatryan is also a defendant in another case being investigated by the Special Investigative Service.
In 2018, Hetq published an article covering the real estate acquisitions in Dubai by senior Armenian government officials.
Artur Afrikyan was one of the officials Hetq wrote about.
In 2014, he purchased a 43rd floor apartment in the Burj Khalifa, the tallest building in the world. He also sold two apartments in the Marina Residences located in Palm Jumeirah, the world-famous artificial archipelago built in the shape of a palm tree. He also purchased apartments in the Address Dubai Mall and Address Downtown hotels.
Hetq's article caught the attention of the NSS and police in Armenia.
Last year, the Prosecutor General's Office wrote the following to Hetq. "Published material on the real estate holdings in Dubai of current and former government has been sent to the RA Police. Large-scale investigation work is underway. Investigation results will be provided separately."
Police now tell Hetq that evidence is being collected upon which a criminal case might be launched.
If you found a typo you can notify us by selecting the text area and pressing CTRL+Enter