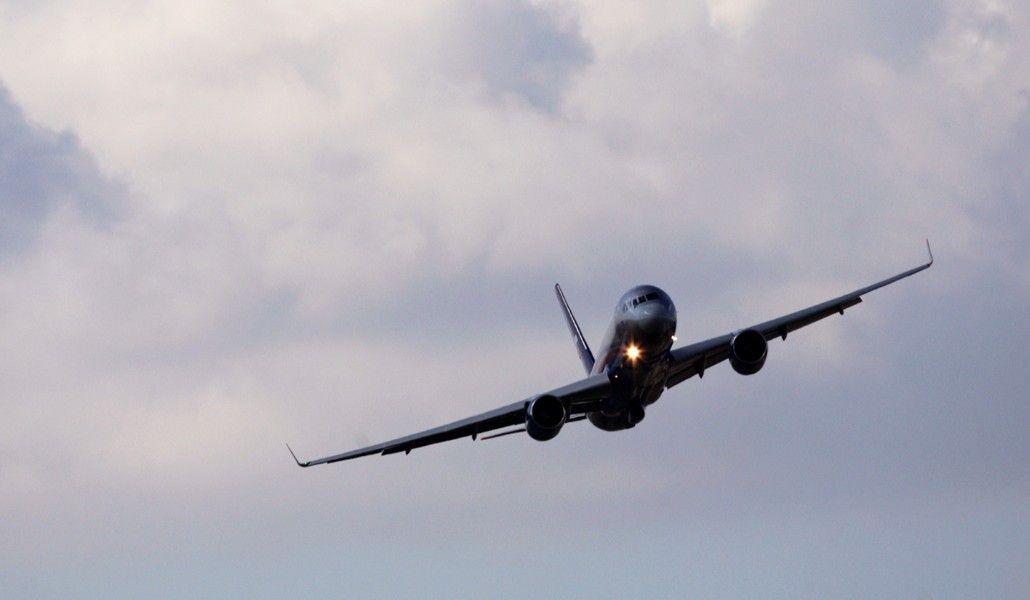 Drone Producer Purchases Armenian Airline
Hetq has unearthed some details about the new owner of Atlantis Armenian Airlines, the company that was supposed to operate the domestic Yerevan-Kapan route with an L-410 aircraft.
Atlantis Armenian Airlines, owned by Aram Marutyan, former Deputy Head of Armenia's General Department of Civil Aviation and Honorary Consul of Austria in Armenia, was sold in October 2020.
Two months later, the new owners changed the name of the company to Smart Airlines. It's the only Armenian airline that has an aircraft operator's certificate (AOC) but no aircraft.
The international carrier codes are TD (IATA) and AEU (ICAO), which were acquired during Marutyan's time. Despite the name change three months ago, the company is still listed as Atlantis Armenian Airlines on the Civil Aviation Committee and IATA websites.
In October 2020, Marutyan (according to official documents, his friends) registered the NovAir company, the latter became the operator of the above-mentioned aircraft.
Moreover, the registration of NovAir LLC and the new owners of Atlantis Armenian Airlines LLC took place on the same day, October 19. In other words, Aram Marutyan portrays himself with a new company in the field of air transportation, while he sold the previous one, which has both an Air Operator's Certificate (AOC) and international codes.
The two new owners of Smart Airlines are Eduard Ohanyan (1%) from Ashtarak and Innovation Technology Systems LLC (99%) registered in Yerevan.
Ohanyan is the director of several construction companies. In October of last year, before the acquisition of Atlantis Armenian Airlines, he founded a company called Armair Avia LLC, which specializes in international air transportation. However, according to the State Revenue Committee, Armair Avia is temporarily closed. Ohanyan also served as director of Smart Airlines from September 2020 to January of this year.
He was replaced in that position by Illarion Gharibyan from Yerevan, who has an aviation background. He worked as a pilot at Armavia and later as the head of the flight operations of Atlantis European Airways. Recall that Atlantis European Airways was declared bankrupt last year and quit the Armenian air market. Gharibyan is one of the company's creditors.
Innovation Technology Systems LLC, which owns 99% of Smart Airlines, was established in 2019 in Yerevan, according to the State Revenue Committee, and provides ancillary services in the mining sector.
However, the company's charter states that it is mainly engaged in the production of unmanned aerial vehicles (UAVs). The founder and sole owner of the company is forty-year-old Arthur Poghosyan from Yerevan. Thus, he's indirectly the main owner of Smart Airlines.
Hetq asked its source to contact UAV sector representatives in Armenia about this company and Poghosyan. Our source stated that representatives did not know a company or a person with such a name.
Innovation Technology Systems company is registered at 73 Bagratunyats Street, Yerevan.
This is the site of the Neutron company plant. Neutron, full name Neutron Research and Production Association CJSC, belongs to the well-known businessman Davit Galstyan, nicknamed "Patron Davit".
The fact that Poghosyan is a director and shareholder in companies in which Galstyan's colleagues have worked or are working also speaks about the connection between Arthur Poghosyan and Davit Galstyan.
According to the Servicemen Insurance Fund (SIF), during November-December 2020, Innovation Technology Systems had only one employee. As for Smart Airlines, it had 53 employees in December 2020 according to the SIF.
If you found a typo you can notify us by selecting the text area and pressing CTRL+Enter