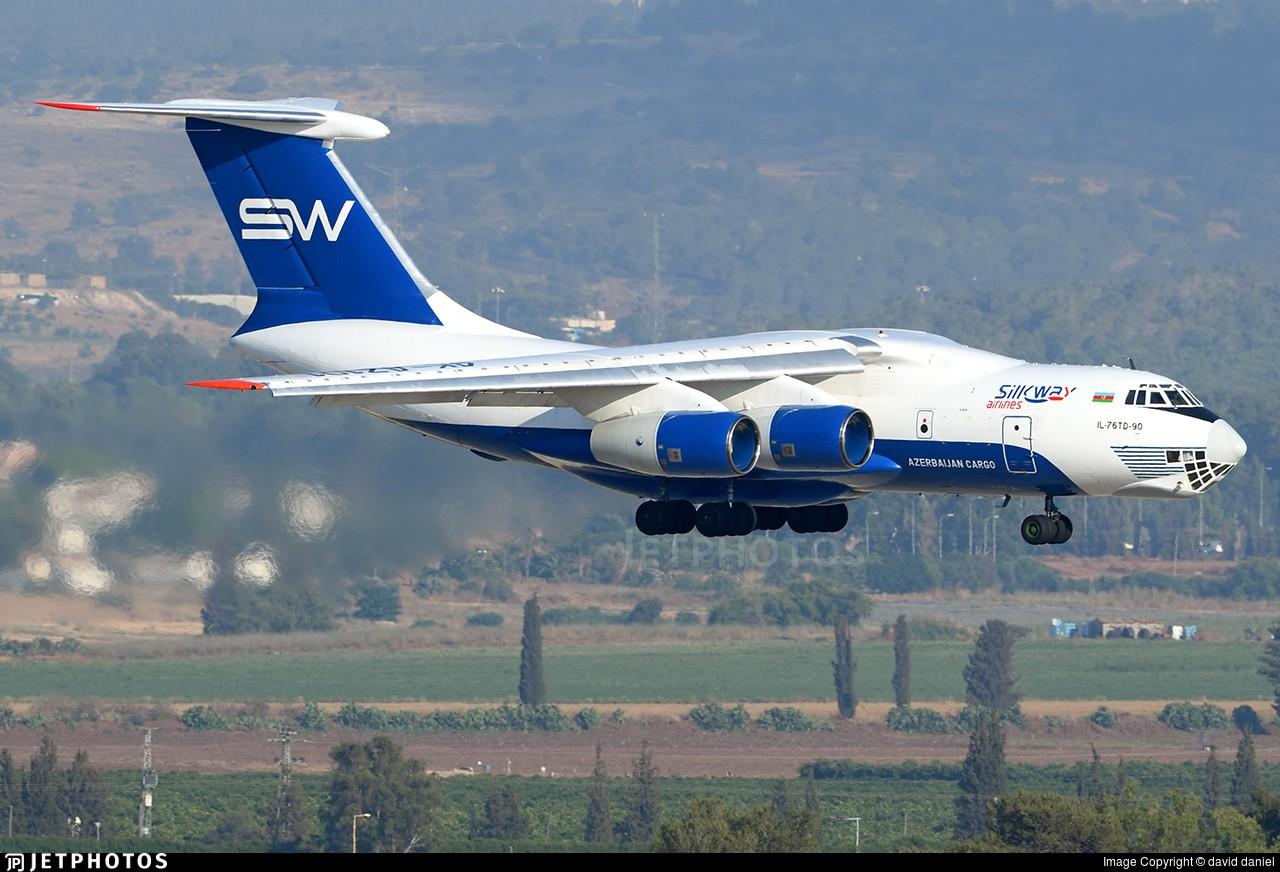 Azerbaijani Cargo Planes Fly to Turkey and Israel 33 Times in Less Than a Week
Hetq has written about air cargo flights going in and out of Azerbaijan several times since that country, aided by Turkey, unleashed an unprovoked attack against Artsakh.
We wrote about the planes of the Azerbaijani Silk Way Airlines and its affiliated Silk Way West Airlines supplying the Azerbaijan army in the preparatory stage of the war and also during these days.
We wrote, for example, about the cargo shipments from Tel Aviv and Eilat in Israel, as well as from the Turkish cities of Ankara, Istanbul, Tekirdağ, Dalaman to Azerbaijan (Baku).
Since we published the last article on October 5, let's now see how many times Azerbaijani cargo planes have flown to their country from their military-technical partners Turkey and Israel.
Naturally, this does not mean that Azerbaijan can't ship in weapons from other countries. The planes of Silk Way Airlines, whose name has been linked to stories of suspicious arms shipments in the past, have been carrying out large-scale flights to Turkey and Israel in recent days. It's no secret that they are two of Baku's main source of arms.
According to the aerotransport.org database, there are nine cargo planes in the Silk Way Airlines fleet, eight Il-76s and one An-12, of which five Il-76s are currently active.
Since not all of those five planes have flown to Turkey and Israel since October 6, we will refer below only to the planes that left in those directions.
It should be noted again that all the flights were made over Georgian airspace. The Georgian government announced that it would not allow the transportation of military cargo to the conflict zone. It should be noted, however, that after the announcement, the Il-76 plane of the Azerbaijani Air Force (registration: 4K-78131) did not carry out flights, which is probably due to the fact that it is considered a military aircraft, therefore temporarily deprived of flying over Georgia. However, the same Silk Way Airlines continues its active involvement in cargo transportation.
Thus, on October 5, with Silk Way Airlines registration 4K-AZ101, the Il-76 apparently flew from Baku to the airport of Tekirdağ, a city not far from Istanbul, which is used for both civilian and military purposes. On October 6, the Azerbaijani plane returned home.
The plane with 4K-AZ40 registration has flown to Turkey and back ten times since October 6. During this period, there was not a day that the 4K-AZ40 did not fly to Turkey. The destinations of the plane in "Big Brother" Turkey were Tekirdağ and, perhaps, Ankara.
The Il-76 with 4K-AZ41 flew to Turkey ten more times and returned. In this case, too, Tekirdağ and Ankara were the destinations.
Thus, three Silk Way Airlines' Il-76s flew to Turkey 21 times in six days.
Now let's talk about its sister airline, Silk Way West Airlines, which, according to aerotransport.org, operates ten Boeing 747 planes. Seven are registered in Bermuda, and three in Azerbaijan.
The plane with VQ-BBM registration made an intermediate landing in Istanbul on October 8 while returning to Baku from Chicago. No other similar landings have been registered during the other Baku-Chicago-Baku flights since October 6.
The Boeing 747 with VP-BCR registration flew from Baku to Tel Aviv and returned the same day. On October 11, the same plane made the Baku-Istanbul-Baku flight.
4K-SW008 of Silk Way West Airlines registered in Azerbaijan made Baku-Tel Aviv-Baku and Baku-Tekirdağ-Baku flights on October 6. It left for Tekirdağ again on the 7th and 10th of the month. On October 11, it launched the Baku-Tbilisi-Istanbul-Baku flight. Today, a Boeing 747 with 4K-SW008 registration flew from Baku to Tekirdağ again.
Another Boeing 747 (Azerbaijani registration: 4K-SW888) flew from Baku to Kiev on October 7, from there to Istanbul, and then returned to Baku. On the 9th of the month, the same plane made the Baku-Tekirdağ-Baku flight.
The 4K-SW800, in turn, flew to Tekirdağ on October 11 and returned.
Thus, five Silk Way West Airlines Boeing 747 planes made ten flights to Turkey and two flights to Israel in seven days (including today).
In total, eight Silk Way Airlines and Silk Way West Airlines planes have flown 31 times to Turkey and two times to Israel since October 6 until now.
Further reading:
Top photo: Silk Way Airlines Il-76 (4K-AZ101) lands in Tel Aviv, June 17, 2019. (jetphotos.com)
If you found a typo you can notify us by selecting the text area and pressing CTRL+Enter